Estimated read time: 3-4 minutes
This archived news story is available only for your personal, non-commercial use. Information in the story may be outdated or superseded by additional information. Reading or replaying the story in its archived form does not constitute a republication of the story.
SALT LAKE CITY — Residents traveling between Orem and Provo in the not-too-distant future will be able to do so on a clean diesel-electric hybrid bus.
The Utah Transit Authority gave members of the media a sneak peek Friday of the 60-foot, articulated New Flyer Xcelsior, the first bus in its bus rapid transit fleet to be delivered.
UTA officials said the bus is currently undergoing a thorough testing process and eventually will be part of s 25-bus fleet, with 18 on the road at the same time and operating at a six-minute frequency during peak travel times. Each bus can hold up to 80 passengers, according to UTA.
The 10.5-mile bus rapid transit line will run from the Orem FrontRunner Station to Provo's East Bay Technology Park, with stops at Utah Valley University, BYU and the Provo FrontRunner Station. Roughly half of the route will have bus-only lanes.
"We expect the bus system to be popular because of the route that it runs on," UTA spokesman Remi Barron said. "This will be able to carry much more passengers at a much greater frequency."
UTA officials said construction on the bus rapid transit project is roughly 30 percent complete and is expected to be finished in the fall of 2018 and begin running in spring of 2019.
The bus rapid transit line is part of the Provo Orem Transportation Improvement Project, a partnership between UTA, the Utah Department of Transportation, Provo, Orem and Utah County.
The $190 million project is designed to improve transportation for transit riders, motorists, cyclists and pedestrians, according to UTA.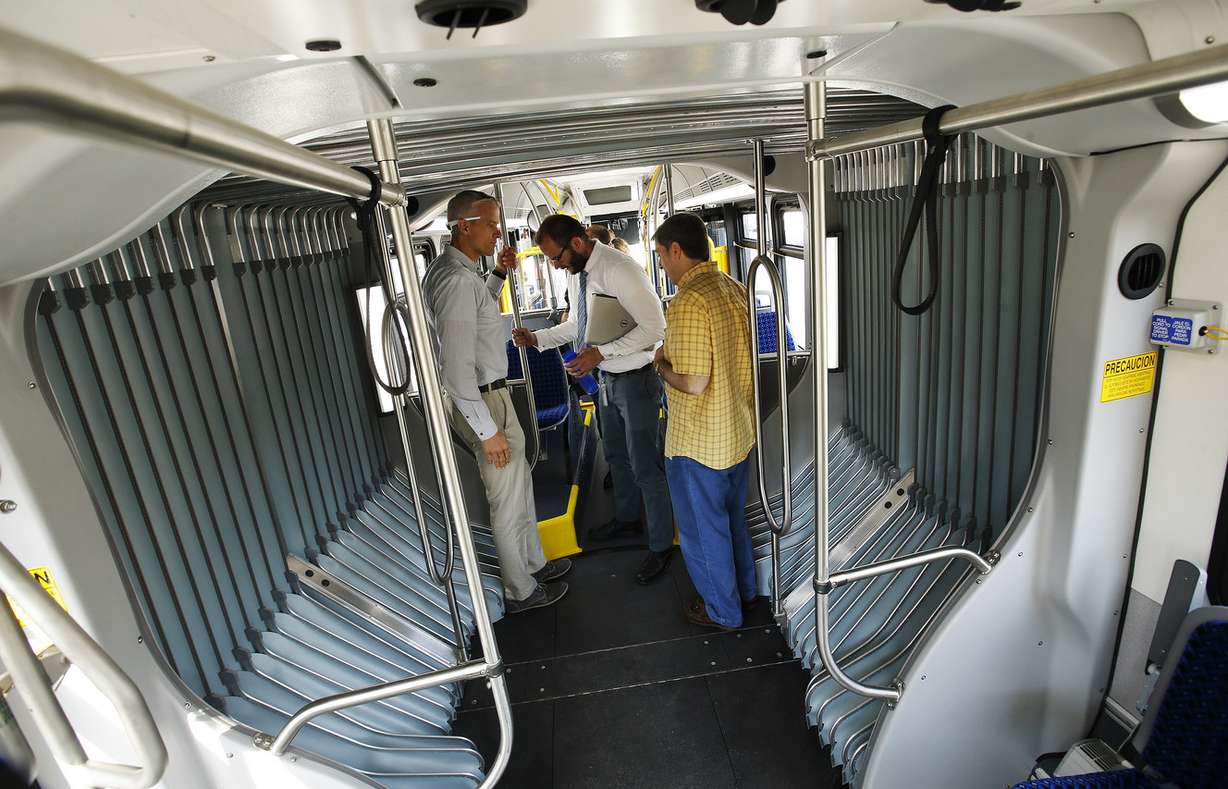 The U.S. Department of Transportation's Federal Transit Administration in December awarded UTA approximately $75 million for the project. A local sales tax bond will cover $65 million of the remaining cost, along with $40 million from UDOT, $7 million in donated right of way from UDOT and $3 million from local sales taxes.
UTA officials say the bus rapid transit line will help with air quality in Utah County, as the new clean diesel-electric hybrid buses replace older model buses. The new buses reduce air pollutants by between 90 percent and 98 percent compared with the older diesel buses, according to a U.S. Clean Air Task Force report.
"We've had good experience with our hybrid electric-diesel buses," said UTA President and CEO Jerry Benson. "They perform well (and) they have better fuel economy, so it's worth making that little extra investment because you save over the life cycle."
Benson said the buses also have better acceleration than the older diesel buses.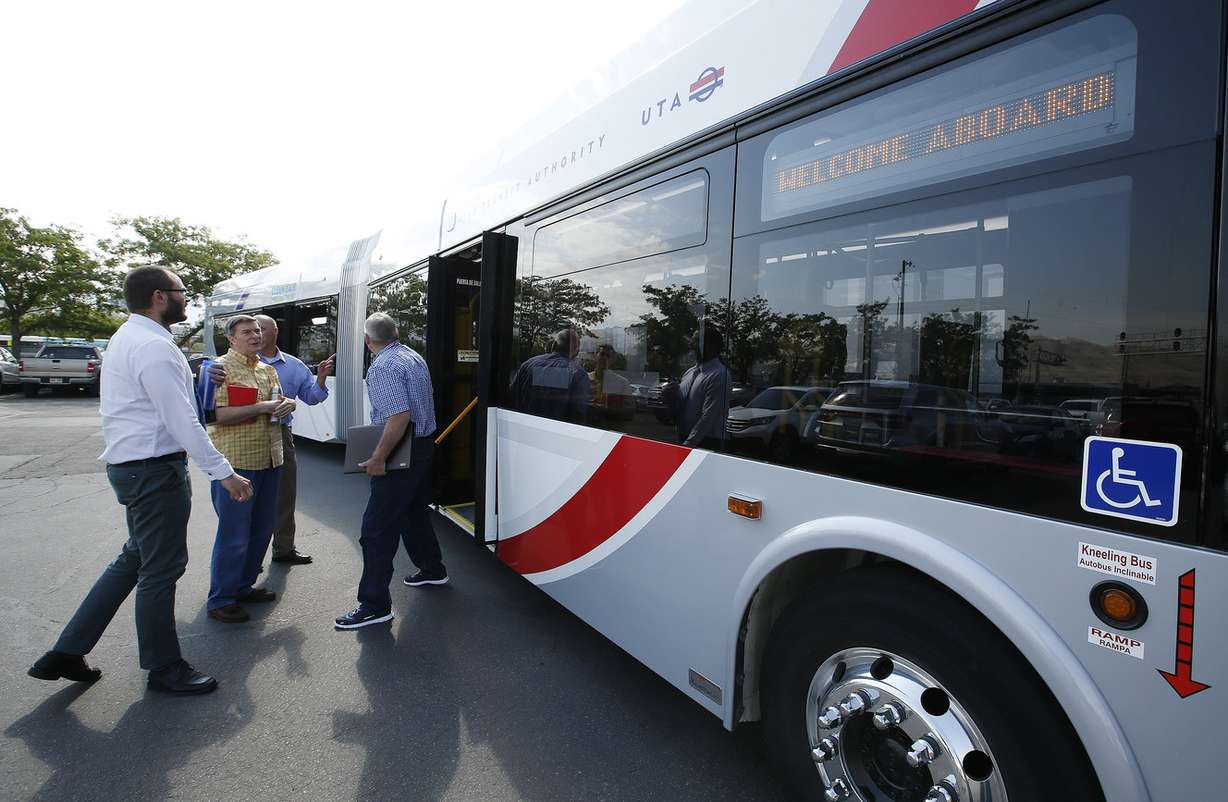 "We know this route is a steep hill, so having the hybrid power actually gives it better acceleration," he said. "It's important to have the power that a hybrid diesel-electrical gives us."
Benson said he hopes the new system will encourage more people to use public transportation, "without having to widen or add more lanes," because the area is one of the most heavily traveled in Utah County.
Provo city officials support the project because Utah County is growing — particularly in Provo and Orem — and the population is expected to double over the next 20 years, said Corey Norman, Provo's deputy mayor.
"We need to start thinking of creative ways to move people from place to place," Norman said. "You reach a point where you can't continue to build roads."
×
Photos
Most recent Utah stories