Estimated read time: 2-3 minutes
This archived news story is available only for your personal, non-commercial use. Information in the story may be outdated or superseded by additional information. Reading or replaying the story in its archived form does not constitute a republication of the story.
SOUTH SALT LAKE — A fire on a balcony of a low-income apartment building displaced residents from multiple units Sunday.
The blaze prompted an evacuation of 18 units of the building at 3827 S. 300 East shortly before 6 p.m. Sunday.
Bob Tuttle, a property manager from the Salt Lake County housing authority, said that at least two units were "completely gone" and estimated that at least 19 people were displaced from their homes by the fire.
Tuttle noted that the apartment building is a newer facility designated for low-income individuals, meaning it will be especially challenging for them to recover from the fire.
"Most of the people here don't make a lot of money, so its going to be very difficult for them, probably, to replace a lot of things and put their lives back together," Tuttle said.
Residents in the building include refugees from several countries and chronically homeless individuals who have been placed there through housing vouchers, Tuttle said.
"Some of these people are some of the hardest working people I know," Tuttle said. "If they have families, a lot of times, the dad works two jobs and mom works a job. … These people are not definitely a burden on the system, they're trying to make a contribution and improve their lives."
The county has insurance on the building, Tuttle said, but residents' belongings aren't covered.
Firefighters arrived Sunday to find flames on two apartment balconies, immediately calling for additional crews in case anyone was still inside the building, South Salt Lake Battalion Chief Blaine Daimaru said.
Additionally, because of oppressive heat, firefighters had to be rotated out to ensure everyone remained hydrated, Daimaru said.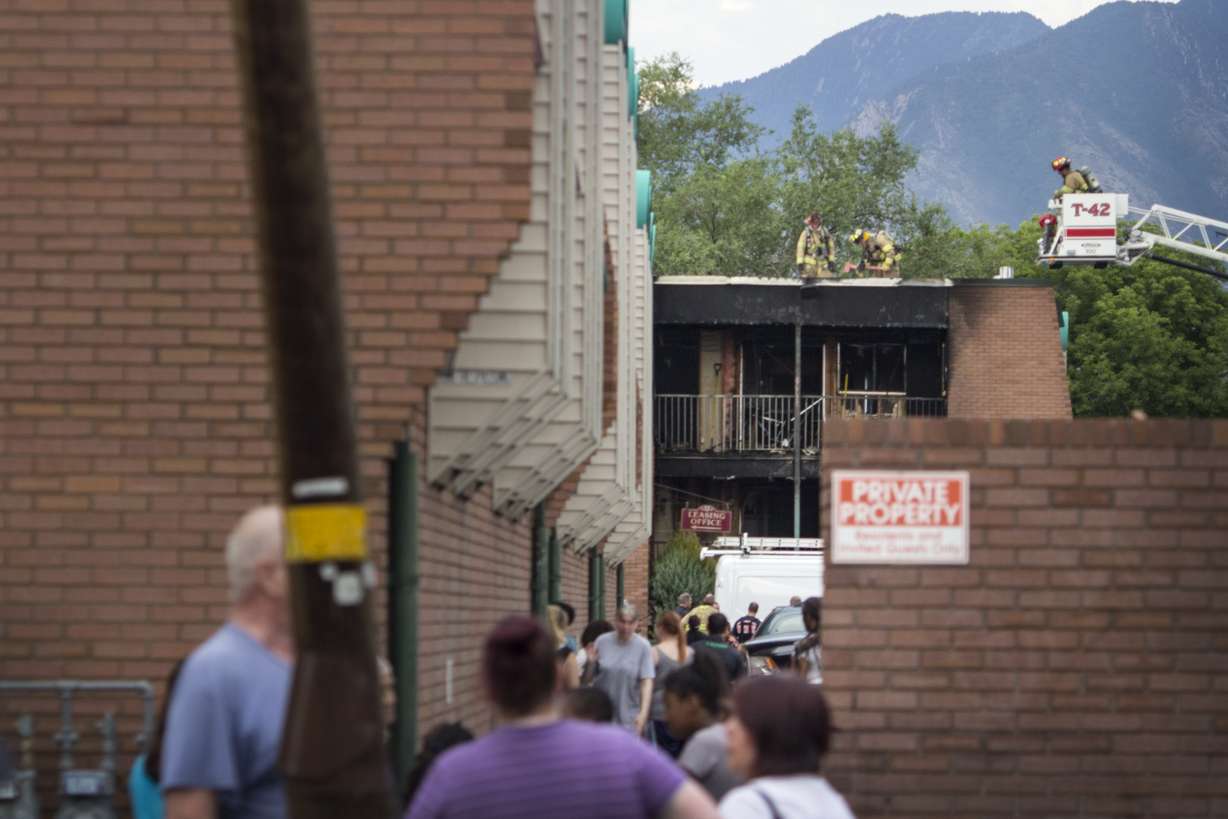 All residents evacuated the building safely, Daimaru said, but one man was transported to an area hospital for smoke inhalation.
While investigators hadn't confirmed the cause of the fire Sunday, Tuttle said residents reported someone was grilling on a balcony — which he noted is prohibited — and fell asleep.
Daimaru urged residents to be especially cautious with fire risk this summer.
"Watch what you're doing, make sure that any fires that you have, whether its fireworks or barbecues or whatever it might be, please keep track of the stuff, make sure they're in areas that aren't going to have involvement of anything surrounding," he said. "It is very dry here, and the heat is obviously a factor."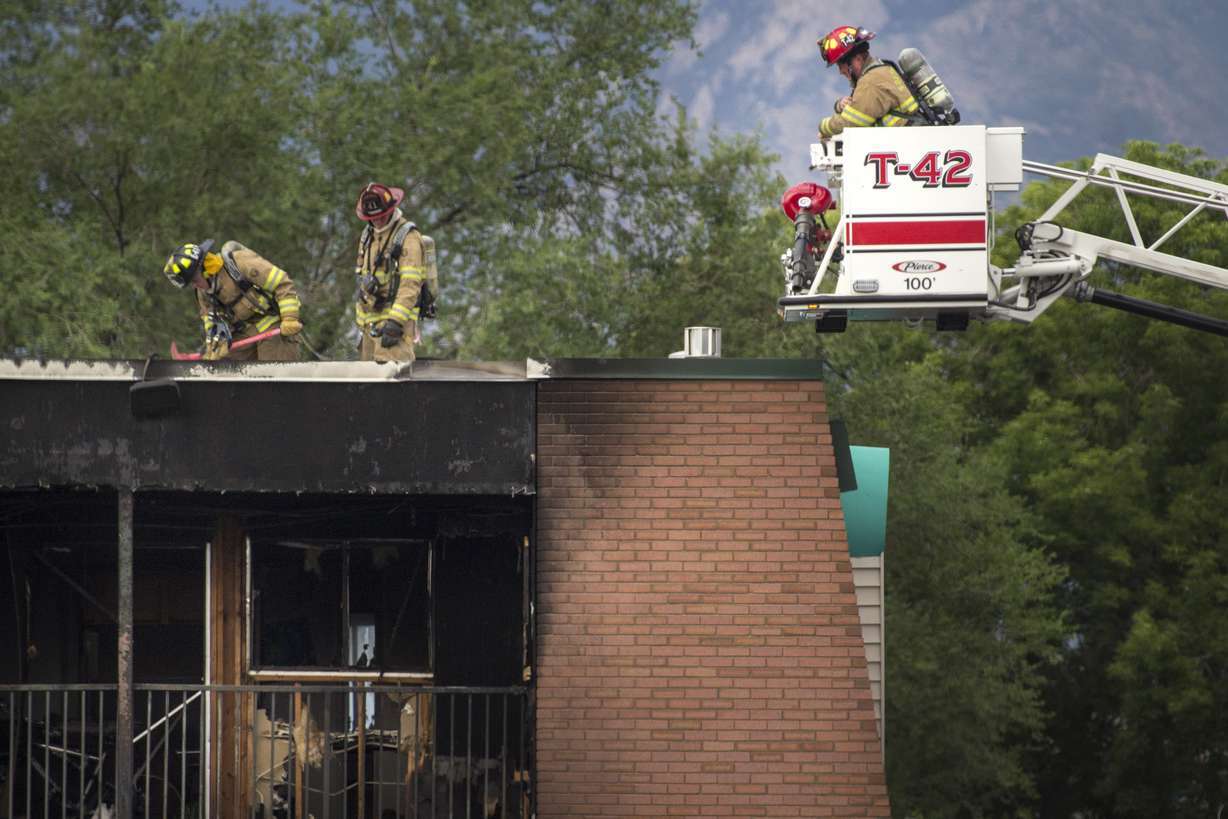 Representatives from the Red Cross were on the scene to help displaced residents Sunday. Once investigators complete their review, residents will be escorted back into their homes to retrieve needed items, Daimaru said.
Tuttle urged anyone wanting to help the displaced residents to contact the Red Cross of Utah.
Crews from Salt Lake, Unified, Murray, West Valley and West Jordan fire departments assisted in extinguishing the blaze.
An estimate of the financial toll of the fire was not immediately available.
Contributing: Nicole Vowell, Carter Williams
×
Photos
Most recent Utah stories