Estimated read time: 1-2 minutes
This archived news story is available only for your personal, non-commercial use. Information in the story may be outdated or superseded by additional information. Reading or replaying the story in its archived form does not constitute a republication of the story.
Most people retire when they turn 65. But a Utah couple decided to start a new career in their 80s. Today we met the couple who proves there's no age limit.
Meet Ken Garff's newest saleswoman. "I'm Jessie Smith, commonly known as grandma because I'm the oldest one here," saleswoman Jessie Smith said.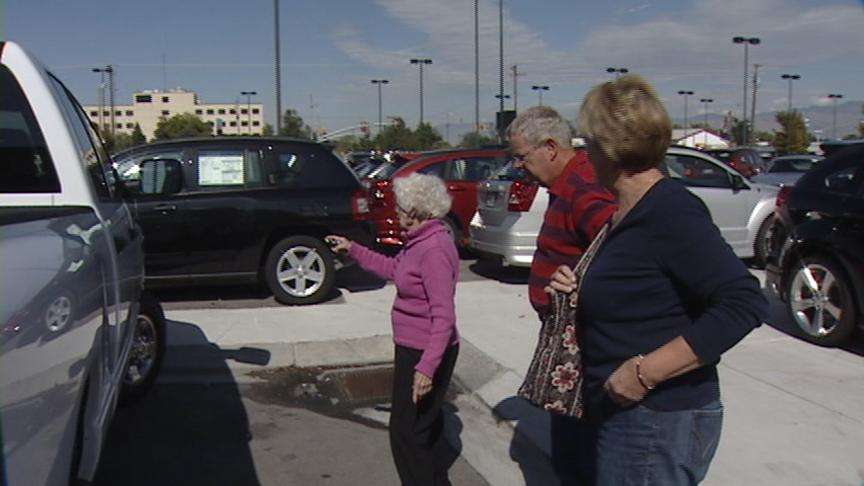 Jessie is 85 years old. She and her husband, Bill, who is 88, have less than a month of car-selling experience.
"He came home one day and said, 'I've just been interviewed. I just saw an ad about Chrysler and I've got an appointment for you,'" Jessie said.
But you wouldn't know she's new at this. Jessie's already sold three cars.
"I sold one yesterday. So, she's way ahead of me," Bill said.
The couple works together, but not because they have to. "We don't have to work. We wouldn't miss any meals if we weren't working. But, it's good," Bill said.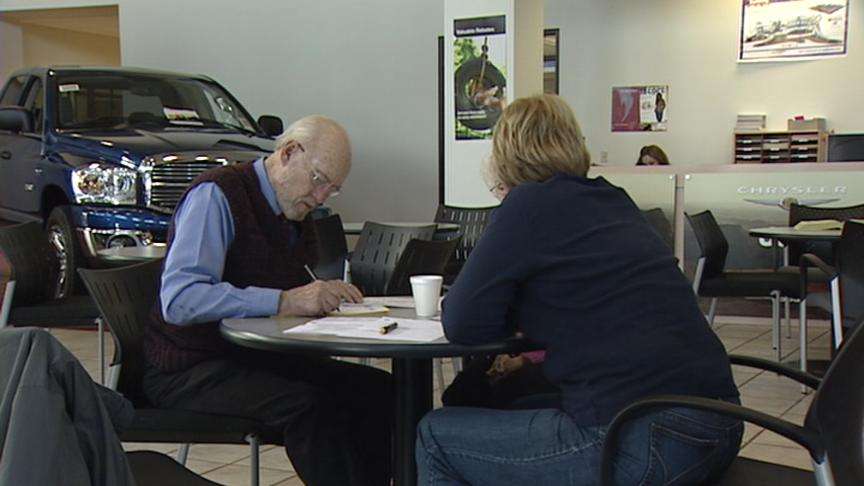 The Smiths have figured out that old age isn't so bad. They say it's actually what's helping them sell cars.
"It's definitely different. We found that customers like it more. They feel like they're more on the same level as a lot of the customers," sales manager Grin Pearce said.
Jessie says she doesn't mind that customers sometimes mistake her for a customer. "It's more fun than I've ever had in a long time," she said.
The Smiths work all of their shifts together at the Ken Garff dealership in West Valley City and don't plan on quitting any time soon. Jessie says Bill does all the paperwork while she entertains customers.
E-mail: corton@ksl.com
×
Most recent Utah stories