Estimated read time: 2-3 minutes
This archived news story is available only for your personal, non-commercial use. Information in the story may be outdated or superseded by additional information. Reading or replaying the story in its archived form does not constitute a republication of the story.
West Jordan farmers aren't laughing at a Halloween prank that destroyed hundreds of pumpkins. Now Utah Farm Bureau officials are asking for your help, and they're offering up to a $1,000 reward for information.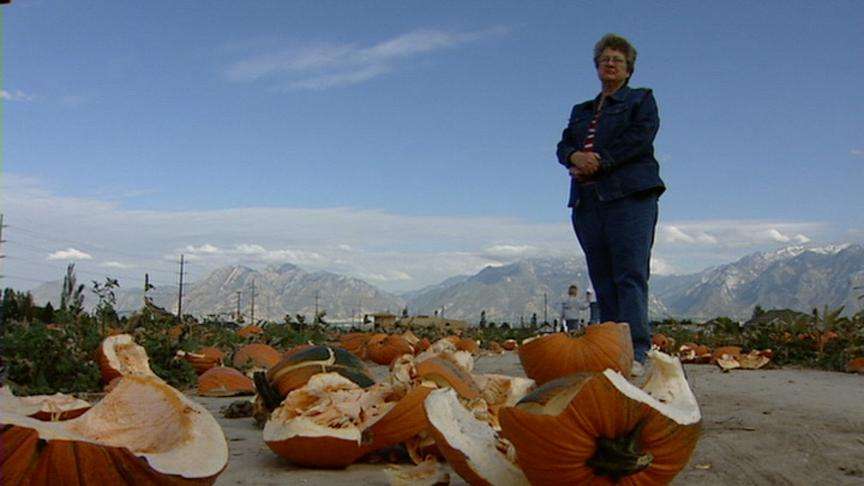 We're not talking about a couple pumpkins stolen off a porch. Instead, hundreds of pumpkins were smashed along the path at Schmidt's Pumpkin Patch near 2200 West and 9000 South.
Visiting the pumpkin patch is a bit of an October tradition for twins Kaylee and Kylee. They pick pumpkins to take home and carve.
But today, their choices were more limited than usual. Hundreds of smashed pumpkins littered the ground at the Schmidt family's pumpkin patch.
"Sometime during the night, some, I suppose, kids came in and threw these pumpkins," Jo Schmidt said.
Jo figures whoever did this thought it wouldn't affect the 11-acre pumpkin patch. But in reality, every one of these smashed pumpkins represents smashed profits.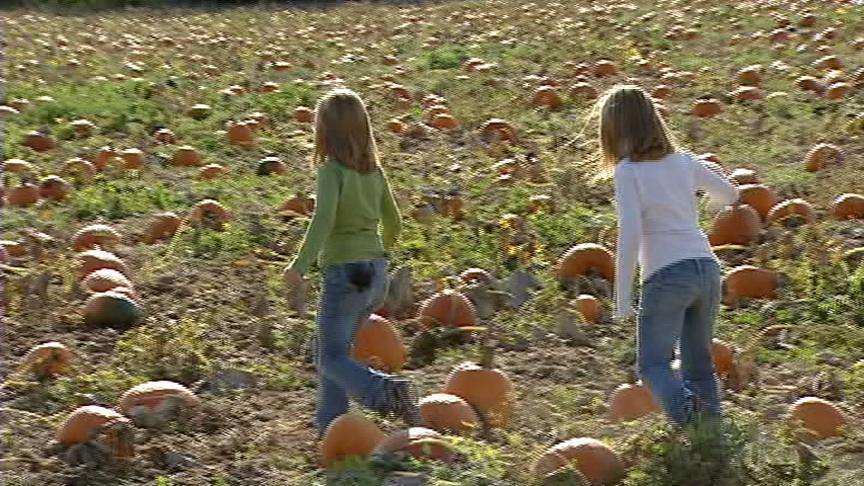 The Schmidt family says it's the same as if the vandals had hit a brick and mortar business: This is going to hurt their bottom line. They estimate they lost $1,000 worth of a crop that took them a lot of time and a lot of energy to grow.
"I think they need to learn respect. It's not just fun and games to come out here and smash things like this," Jo said.
The Schmidts have contracts with several local grocers for fall pumpkins. Jo says they'll still be able to fill them, and there are still enough to go around for customers like Kaylee and Kylee -- customers who don't understand why anyone would vandalize the patch.
If you have any information about who may have done this, you're asked to contact West Jordan police at (801) 840-4000 or the Utah Farm Bureau's Aurline Boyck at (801) 233-3010.
E-mail: sdallof@ksl.com
×
Most recent Utah stories