Estimated read time: 4-5 minutes
This archived news story is available only for your personal, non-commercial use. Information in the story may be outdated or superseded by additional information. Reading or replaying the story in its archived form does not constitute a republication of the story.
Every year, thousands of tourists and motorcycle enthusiasts travel to Utah to experience the state's amazing routes.
"People from all over the world come to see Utah and experience the unique roads and scenery our amazing state has to offer," said Vance Harrison, owner of Harrison Eurosports.
From red rock canyon passes to wide-open mountain overlooks, these five motorcycle routes will give you the best natural views and send you through some of Utah's coolest out-of-the-way towns.
Highway 12
This scenic byway is acknowledged by the motorcycling community as one of the best routes in Utah — and the rest of the country.
The route winds through some of southern Utah's national and state parks, including Escalante River Trailhead, Grand Staircase National Monument, Kodachrome Basin State Park, Bryce Canyon National Park and many more.
"This is the ultimate motorcycle road. You have the stunning contrast of the red rocks and green valleys. You get narrow passages through canyons that lead to small towns that have amazing restaurants. I recommend the Burr Trail Grill." said Taylor Brody, Marketing Director at Harrison Eurosports.
When you're ready for a stop off, the little towns of Escalante and Boulder have small shops and diners famous for their burgers and shakes.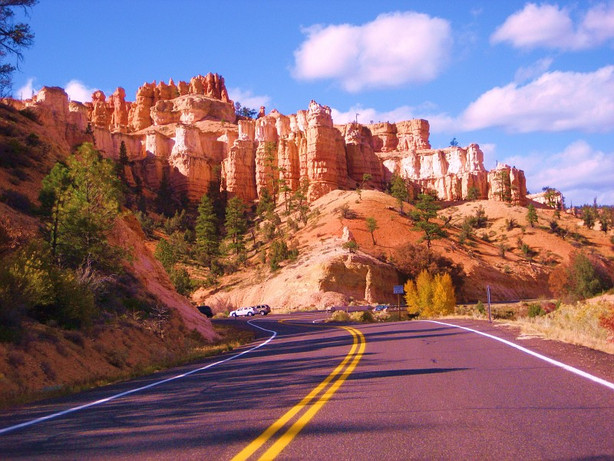 Wolfcreek Pass | UT-35
Coming in as the second-best motorcycle route in Utah is Wolfcreek Pass. This is a high-elevation road with stunning views of the San Juan mountains. In winter, this road is not always open as a result of the snowpack. It runs between Francis and Duchesne for around 70 miles. There are lots of sweeping turns so make sure to ride safely as it is not a beginners road.
"This is a newly paved road that doesn't show up on a lot of maps. It's a lesser-known route that you'll want to check out," said Brody. "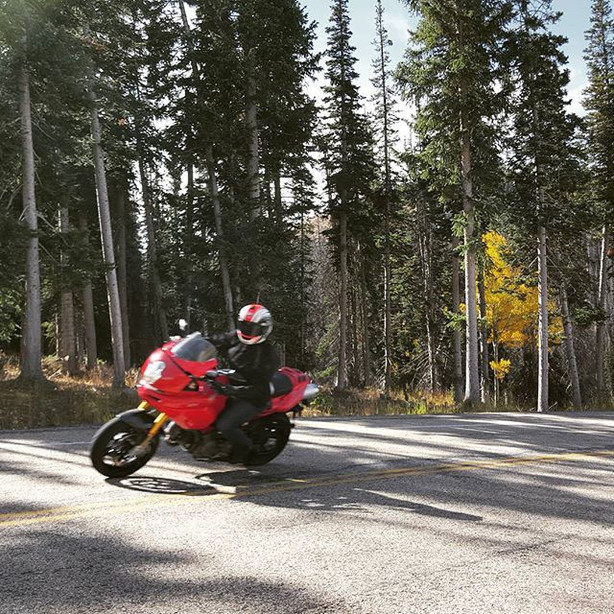 East Canyon | UT 65 & 66
If you want a cooler ride with high mountain views, you'll want to check out East Canyon. This road runs through the Utah state park.
If you want to pack some fishing and camping gear, it's well worth the effort to visit East Canyon Reservoir, which is a popular water recreation destination in the summer months.
"Through the area are many scenic mountain views and the road is lined with huge pine trees," said Harrison. "Taking the road from Salt Lake to Morgan through East Canyon is one of the best motorcycle routes in Utah".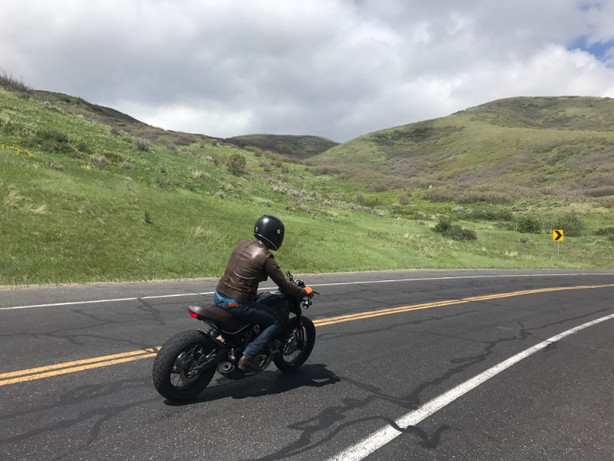 Zion Canyon
One of the country's most famous national parks, Zion National Park is full of steep multicolored cliffs and provides trailheads to some of the state's famous arches.
Riding through this park gives motorcyclists stunning views and opportunities to pull off and take photos. At certain points, you can stop to look at herds of mule deer or families of prairie dogs on the side of the road.
"The only downside to this motorcycle route is the amount of traffic you get in the high season. You have to plan ahead so you don't run into traffic jams in and out of the national park," said Brody.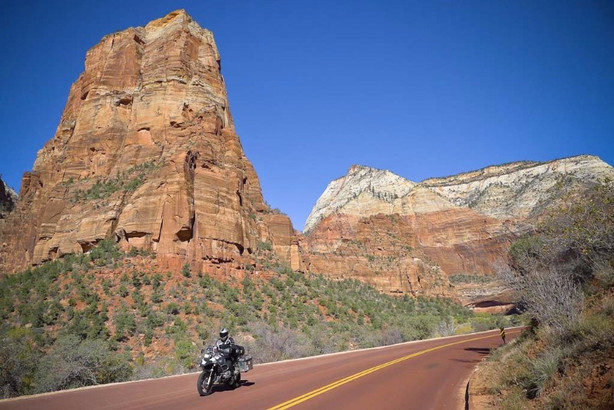 Mount Nebo Loop
Last but not least, Mount Nebo Loop winds through the Uinta-Wasatch-Cache National Forest.
This route runs from Nephi to Payson and past Devil's Kitchen and the Mount Nebo Wilderness. With gorgeous views and good road quality, this road is a must for any serious motorcyclist.
"Nebo Loop is designated a National Scenic Byway by the Federal Highway Administration, recognizing it as one of the premier driving roads in America, according to the U.S. Forest Service.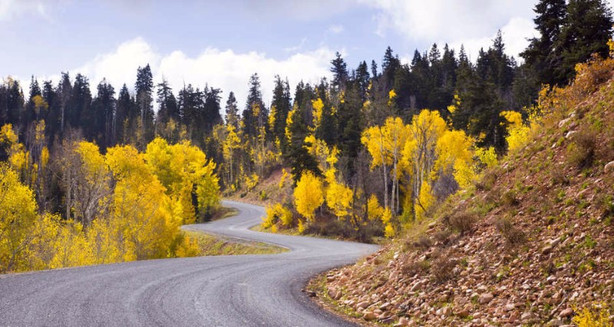 If you're looking for advice on a new or used motorcycle, want to get the right riding gear or get your bike serviced before a road trip, just visit Harrison Eurosports located in Sandy at 9000 S and just west of I-15. With Utah's largest selection of motorcycles including brand new BMW, Triumph and Ducatis, it's a Utah motorcycle destination in itself.
×