Estimated read time: 2-3 minutes
This archived news story is available only for your personal, non-commercial use. Information in the story may be outdated or superseded by additional information. Reading or replaying the story in its archived form does not constitute a republication of the story.
Are you hesitant to buy a home due to the shaky real estate market? Well, what if the home was free? That's the offer a Kaysville woman is making.
The three-bedroom, two-and-a-half-bath home is free, but the land doesn't come with it. Whoever gets it has to pay to relocate it.
Despite that, this offer highlights a bigger trend across the nation: home moving instead of home building.
Jacquie Jones calls her Kaysville home "quaint." "It's got a family room and a parlor, master bedroom and bath," she explained.
It also has an unusual price tag: it's free. Jones feels the nearly .75-acre lot it sits on is just too valuable.
Bottom line: the home is going to go, no matter what, to make way for new development. But the owner would rather see it relocated than bulldozed. "I'm kind of that old recycling mentality: Use what we have," Jones said.
But while the home is free, the cost of moving it will fall to the new owners. A Smithfield home mover estimates it will cost a minimum of $18,000. "Basically, they come in drill through the foundation lift it and move it," Jones explained.
Jones found the company through the International Association of Structural Movers. Members of the association routinely handle huge jobs.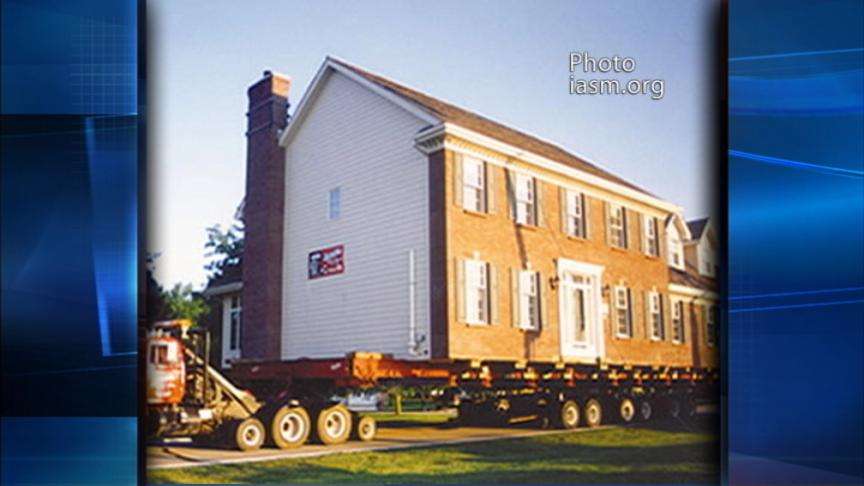 Experts say to make moving a home a good economical choice, you need to make sure you have cheap land for the home.
You also need to consider where that land is. The more things, like power lines, that must be moved, the more you'll pay.
You also have to have the dedication to get the house up to standard. "I would refinish this, and it would be beautiful," Jones said.
Jones feels her house just needs new paint, the floors refinished and the right family that is willing to work to make it home. "A little sweat equity goes a long way," she said.
Home movers estimate customers spend 60 to 70 percent of what it would cost to build a new home.
There will be an open house Oct. 10 from 12 p.m. to 3 p.m. For more information on the house, contact Jacquie Jones at jacquiejones@comcast.net.
For more information on home moving in general, click the related link to the right of the story.
E-mail: sdallof@ksl.com
×
Related links
Most recent Utah stories