Estimated read time: 2-3 minutes
This archived news story is available only for your personal, non-commercial use. Information in the story may be outdated or superseded by additional information. Reading or replaying the story in its archived form does not constitute a republication of the story.
When a man didn't get what he wanted from a bank in Ogden three police officers and the bank's manager paid the price.
On Tuesday, the man was trying to get money out of safety deposit box and then an account. Police said neither one existed.
Ogden police Lt. Marcy Korgenski said, "The employee said he didn't have ID, and they couldn't allow him to get into a safety deposit box until he came back with identification." That's what happened the first time 33-year-old Sheridan Dellinger entered the U.S. Bank on 2590 Washington Blvd.
Police say the second time Dellinger went to the bank he was very violent and very difficult to control. Dellinger got upset when he tried to get money out of an account, this time with an ID but with a different name.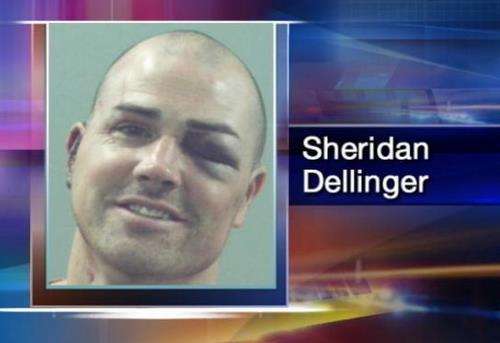 The bank's manager came out to see what was going on, and that's when, according to police, Dellinger knocked him down on the ground, knocked his glasses off.
Bank employees called police, and when officers arrived Dellinger was seated with his arms up in the air. But he didn't stay seated long. Korgenski said, "He started to punch one of the officers in the face. The other officer sprayed him with pepper spray."
That led to an even bigger fight. "Apparently, there was quite a bit of blood because one of the officers was bleeding," Korgenski said.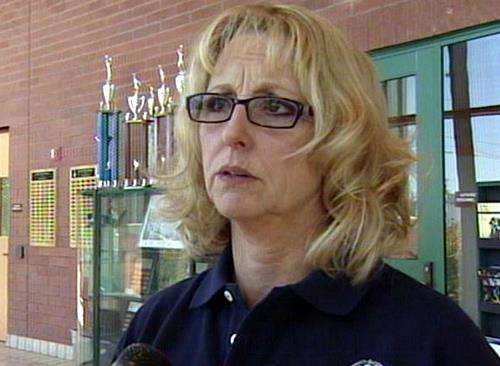 Police don't know what caused Dellinger to start beating up the officers. His actions are now the only clues. "He was making comments that Zen opened up this safety deposit box, and then God was the one who opened it up," Korgenski said. "And then he made comments that Satan did it."
The officers were taken to the hospital. Police say one suffered a concussion. The other two suffered cuts, bruises and scrapes. All are expected to be OK.
E-mail: corton@ksl.com
×
Most recent Utah stories