Estimated read time: 2-3 minutes
This archived news story is available only for your personal, non-commercial use. Information in the story may be outdated or superseded by additional information. Reading or replaying the story in its archived form does not constitute a republication of the story.
So what answers are Utahns looking for during tonight's debate between the presidential candidates? Most want answers about the economy, but everyone we talked to was unsure which candidate would have the best solution.
Carole Johnson said, "I would like to hear about health care and the economy."
Kim Sieber said, "The economy, the war in Iraq."
In tonight's debate, questions are likely to focus on the economy. But will it be John McCain or Barack Obama who will have a solution to the foremost issue on voters' minds?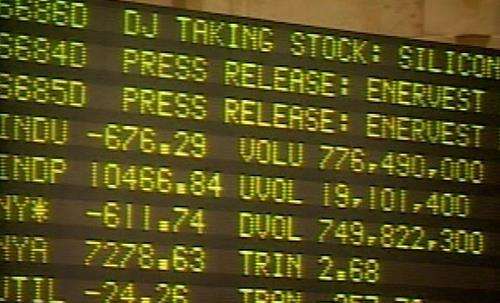 Keith Hall said, "Neither one of them has a really good plan on what's going on with the economy, how they are going to cure it, fix it, whatever. I think that's the biggest concern with everyone around here."
An Obama support says he wants to hear comments about something other then the economy. He says, "I'd like to know about abortion, their plans for homosexual rights."
A student leaning toward McCain says, "I need one of them to portray a genuinely intelligent solution to our energy crisis."
Those who plan on watching the debate say they don't want to hear what the candidates think they want to hear.
Luke Flinders said, "I don't want to hear that they are going to make all these changes and then get into office and nothing happen."
And Sieber said, "It's really to me more about having a dialogue and watching how they think through the answers."
When it comes to experience, those we spoke to agreed that McCain has it. But when it came to picking a better speaker, they picked Obama.
John Peckham said, "Obama is more charismatic, McCain is sometimes hard to listen to, but I think he has more experience."
Keith Hall says, "Maybe Obama is a little more articulate, but I think John has a better grasp on the problems going on around here."
And for those voters who have not decided on a candidate, they say tonight's debate could have a huge impact.
"From my prospective, I am just going in listening to what they have to say and seeing what impression they can give to everybody," Flinders said.
Tonight's debate will be the second of three debates between the candidates before the election. It will be structured as a town hall format, which mean the candidates will take questions from members in the audience and viewers sending in questions online.
You can catch the debate on KSL Channel 5, KSL Newsradio 102.7FM/1160AM and right here on KSL.com beginning at 7 p.m.
E-mail: spark@ksl.com
E-mail: tcallan@ksl.com
×
Related links
Most recent Utah stories