Estimated read time: 2-3 minutes
This archived news story is available only for your personal, non-commercial use. Information in the story may be outdated or superseded by additional information. Reading or replaying the story in its archived form does not constitute a republication of the story.
Professionals from around the country are meeting here in Salt Lake to discuss children endangered by substance abuse. The focus at this conference is how methamphetamine, especially, can affect families and what needs to be done to break the cycle.
This isn't the first time agencies from all over the country are meeting to figure out a way to help children in drug-using homes. But as we found out today, this is the first time that the talk is starting to turn into action.
Being a parent is difficult, and being a parent on drugs is impossible. "I'd actually woken up one morning and I didn't know how I was going to feed my child. I had spent my money on drugs the night before," explained Robin Kahus, a recovering drug addict. Her son was only 7 years old at the time.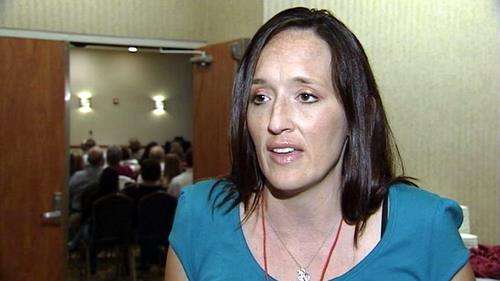 Kahus has been clean for six years now and wants to help other recovering mothers.
According to the Utah Department of Human Services, 58 percent of women entering substance abuse treatment have children.
Nationally, 9.2 million children are living with a drug-using parent, 17 million live with a guardian who drinks heavily, and nearly 70 percent of all child maltreatment cases are due to substance abuse.
It's a big problem, and the agencies meeting today want to work together to solve it.
"Cops know their jobs. Social workers know theirs. Treatment providers know theirs. Schools have their responsibilities. So we all know our responsibilities really well, but we don't know the rules and responsibilities of those we need to collaborate with," explained Lori Moriarty, with the National Alliance for Drug Endangered Children.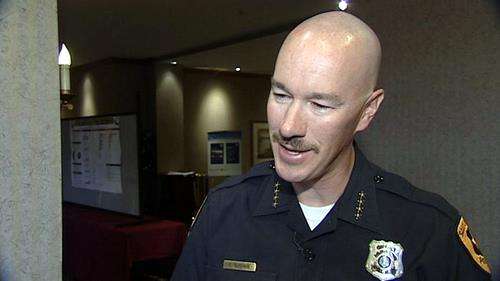 Salt Lake City Police Chief Chris Burbank said, "We'll hold each other accountable. If we're not holding up our end as law enforcement, the prosecutor's office, the health-care provider, they know that. They can come up and say, 'Hey, you promised this, and this is what you agreed to, and we're going to hold you to that.'"
So instead of focusing on cutting off drug supply, law enforcement officers want to lessen the demand. That means getting to the children of users early so they don't become addicts too.
"If you can intervene at an earlier time and help break that cycle, that's the ultimate goal, that down the road they see other opportunities in their lives," Moriarty said.
Kahus says when she was recovering, resources were slim in southern Utah. Now, she's pushing for more.
"We need to work together to get them housing, to get them resources that just aren't available to them. They can't get housing because they have drug charges. So once they get out of treatment, where are they going to go?" Kahus said.
Burbank says by January 2009, Utah should have its own Alliance for Drug Endangered Children.
E-mail: ngonzales@ksl.com
E-mail: rjeppesen@ksl.com
×
Most recent Utah stories