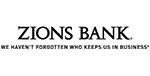 This story is sponsored by Zions Bank.
Retirement represents a large change — both in lifestyle as well as outlook. Yet, despite all the talk about saving money and planning early so you can retire when you want to, many are missing an important factor in today's retirement: its effects on adult children.
Today's different financial world
Since the economic downturn of 2008, more adult children are moving back with their parents (or grandparents) to cut down on expenses they can't keep up with. Due to unemployment, underemployment and crushing student debt, many young adults find themselves unable to bear their financial burdens, so they move back in with Mom and Dad to make ends meet.
Whether this process is beneficial to adult children is arguable, but it happens often enough to change many parents' retirement outlook.
Retirement: supporting yourself and possibly others
As soon as you retire, you may plan to engage in one or more of the following activities:
Travel
Obtain a small second home or other properties
Pursue old and new hobbies at your leisure
Invest in new ventures to diversify your portfolio
Downsize your home to save money and effort
Consolidate assets
Relax and take time for yourself
Spend quality time with friends and family members
All of the above activities require free time and financial stability, which is why retirement planning experts encourage saving money before retirement. On the other hand, you might find many of these activities become complicated by adult children living at home or a href="http://www.nasdaq.com/article/how-adult-children-living-at-home-can-impact-your-retirement-cm319992" rel="nofollow" target=_blank>drawing on your finances in some other way. This complex interaction has the potential to create a lot of strain on relationships with your kids.
Possible strains and how to avoid them
Common draws on your finances could include anything from the costs of having an adult child living with you to paying off your kid's student loans or other forms of debt. While every parent wants to help and provide for children, there comes a time when it may be hurting more than helping. Do the following to maintain your relationships while also protecting your retirement:
Set clear boundaries. This might mean asking a live-in child for rent (below market value) so they avoid complete reliance on your goodwill.
Avoid paying for children's wants. Anything from Disneyland vacations to a weekly manicure are things your children can learn to go without until they can pay for it themselves.
Consider where your money goes, and if it's just adding to a larger issue. If you have an adult child that repeatedly asks for cash, stop giving it as a quick fix, such as paying inheritance early. Most children who get their inheritance early come back for more, according to Eric J. Schaefer, a certified financial planner.
Plan your own finances. Not only should you save and live within your means while contributing to a 401(k) and/or an I.R.A., but having adult children who rely on you calls for additional wealth management. Have a process in place, and stick to it.
Express love to your children when you have to give tough love, emphasizing your actions are for their benefit as well as your own.
Keeping your relationships and finances afloat takes careful planning, communication and reassessment. Do your best to help your children when they need it, keeping in mind how it could affect your retirement outlook. Start now by working with a wealth management advisor* to create and implement a process that benefits both you and your children — after all, with sufficient retirement savings, you won't have to ask them for financial help in the future.
*Securities and Advisory services offered through LPL Financial, a Registered Investment Advisor. Member FINRA/SIPC. Insurance and annuity products offered through LPL Financial or its licensed affiliates. The investment products sold through LPL Financial are not insured ZB, N.A. deposits and are not FDIC insured. These products are not obligations of the ZB, N.A. and are not endorsed, recommended or guaranteed by ZB, N.A. or any government agency. The value of the investment may fluctuate, the return on the investment is not guaranteed, and loss of principal is possible.
ZB, N.A. and its Zions Bank, and Zions Wealth Advisors divisions are not registered broker/dealers and are not affiliated with LPL Financial.
×