Estimated read time: 2-3 minutes
This archived news story is available only for your personal, non-commercial use. Information in the story may be outdated or superseded by additional information. Reading or replaying the story in its archived form does not constitute a republication of the story.
Salt Lake researchers are launching a groundbreaking clinical trial, the first of its kind in the world, to see if adult stem cell transplants will reverse or prevent kidney failure. If it works, it will be the kind of self-healing everybody has been waiting for.
The transplants have proven successful in animal experiments in Germany and Salt Lake. Now it's time to start clinical trials in humans. Two patients here have already had the transplants.
Open heart surgery places a lot of stress on the kidneys. Patients who already have other multiple complications often go into kidney failure. That's why this group has been selected for the clinical trial. A special kind of adult stem cell taken from the bone marrow of living donors will be injected into the blood stream shortly after their heart surgeries.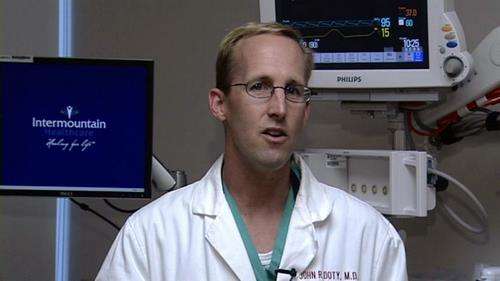 John Doty, M.D., with the Intermountain Medical Center, said, "We take a small catheter, place that through the blood vessels of the leg, up into the descending thoracic aorta and then inject the stem cells under sterile conditions over about a minute."
The stem cells don't even have to match the patient's blood type. They'll be kept frozen until needed, then processed at the University of Utah's cell therapy lab using a technique developed by a Salt Lake biotech company called Allocure.
Inside the blood stream, the stem cells wait for the damaged or failing kidney to call for help.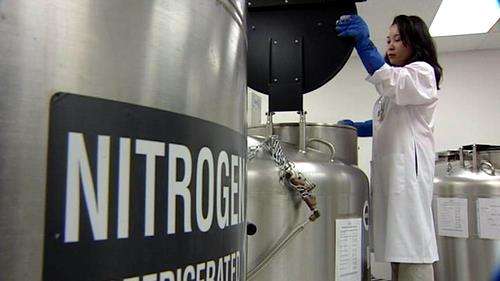 Christof Westenfelder, M.D., the Chief Medical Officer at Allocure, said, "These cells then, after they read what's going on in the injured organ, they then instruct the surviving cells in the injured organ to defend themselves, to repair the organ."
The stem cells linger until the repair is complete, then, as programmed, self-destruct within three days so they won't go to other organs where they're not needed.
While this first phase clinical trial is for kidneys and is testing safety only, imagine what's next, the possibilities! "The beauty of these cells that have been developed is that they'll home in on whatever organ has the injury," Doty said.
Those other organs could include the heart, lungs, liver and eyes. These cells could prove very therapeutic for disease like diabetes.
E-mail: eyeates@ksl.com
×
Most recent Utah stories