Estimated read time: 3-4 minutes
This archived news story is available only for your personal, non-commercial use. Information in the story may be outdated or superseded by additional information. Reading or replaying the story in its archived form does not constitute a republication of the story.
SANDY — Mark Parry was known for his caring nature and for his love of life, his sister Stacey Anderson said.
He also had a passion for karate, earning a black belt, and he idolized martial arts legend Chuck Norris. KSL featured a special meeting between Parry and Norris after Parry had been diagnosed with stage 4 gastrointestinal cancer earlier this year.
Parry died Friday surrounded by his family after battling cancer for several months. He was 33.
Parry was born with Down syndrome, but that didn't stop him from fulfilling an adventurous life. In addition to earning a black belt, he was an Eagle Scout and was active in the Special Olympics — winning a gold and bronze medal during the 2003 Special Olympic World Games.
He also completed a service mission for The Church of Jesus Christ of Latter-day Saints where he served at the Food Services Department of the Church Office Building.
Related:
Anderson said even after the cancer diagnosis earlier this year, Parry never lost his caring spirit and never complained about the pain it caused him. She said it was exactly how he felt about having a disability.
"Mark never thought he had Down syndrome. He never thought he had any disability," Anderson said. "He just thought he could do anything. He didn't think he was limited, and I think it was by the way people treated him in the community. … Everyone treated him so good that he thought he could do it all."
Each week, Parry would call family members to check in on them and see how they were doing. Anderson said it was because family was important to him.
"Mark always made you feel important," she said. "He had a cellphone and he'd just find our number and just call and see how we were doing."
In February, Parry got the chance to meet his idol, Chuck Norris. Norris, who was in Utah to shoot a commercial, traveled right to Parry's home after landing in Salt Lake City and spent about 30 minutes chatting with Parry and signing all sorts of things for him.
It was a moment, Anderson said, that really lifted Parry's energy as he battled cancer. The meeting was more than a meet-and-greet, Norris genuinely seemed to care about Parry.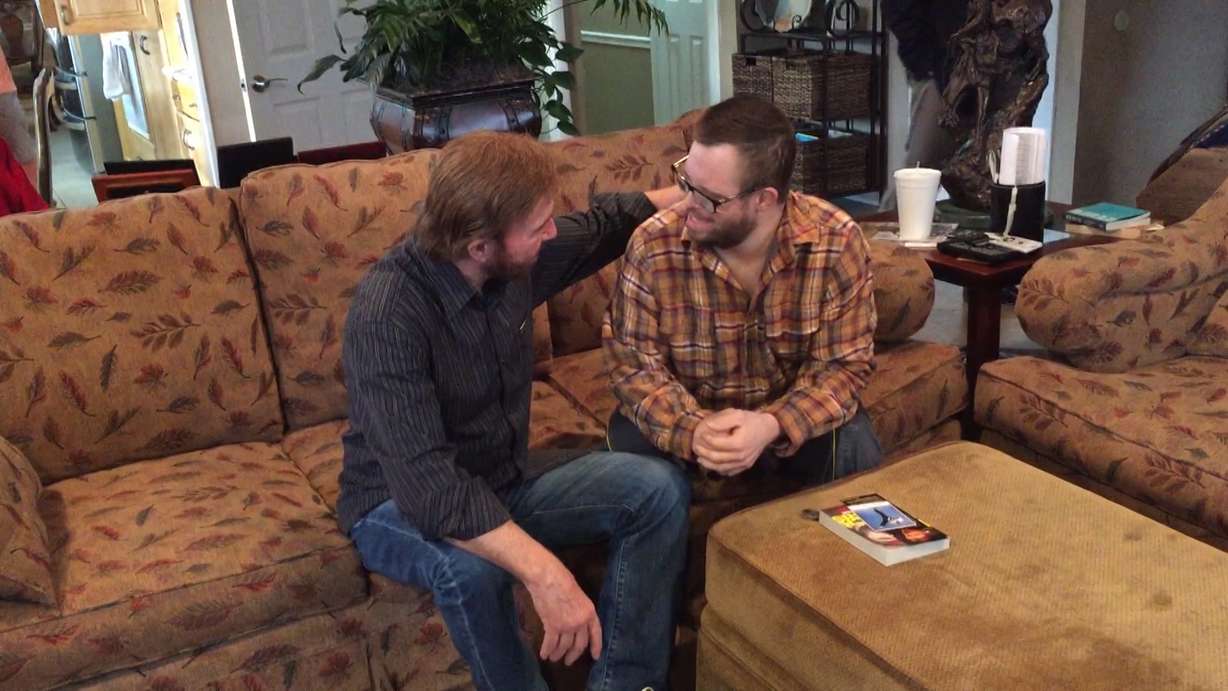 "(Norris) came and he talked to Mark, and Mark got out all his videos and (Norris) signed every single DVD, and then Mark showed him his bedroom with all of his Western stuff, two pictures of Chuck Norris on his wall," Anderson recalled. "To see Mark treated with such kindness was awesome.
"For us, it was humbling to see somebody treat Mark so well — it just made you realize how important those little things are. What a big difference they make."
A viewing is scheduled for Friday evening at the Alta View Stake Center. Funeral services will be held Saturday at the same location, according to an obituary released by the family.
×