Estimated read time: 3-4 minutes
This archived news story is available only for your personal, non-commercial use. Information in the story may be outdated or superseded by additional information. Reading or replaying the story in its archived form does not constitute a republication of the story.
Team coverageMidvale, Utah -- An 8-week-old baby in state custody is still missing, but police say a tip may help them find her.
A woman says she spotted the baby and her mother yesterday afternoon at a convenience store in Colorado, but she didn't think anything about it until she saw the story on KSL.com.
The sighting was not far from the Utah border in the small town of Rangely, Colo. And at this point in the search, it's the only real lead investigators have.
Mary, who didn't want us to use her last name, says, "I was waiting in line to go to the restroom. A lady came out with a baby carrier. And when I went into the restroom, the sink was almost full of soapy water."
Mary didn't think much of it, and she didn't think it was out of the ordinary when she saw the woman feeding the baby in the backseat of the car.
But, she says the woman acted different. She says, "Most people, when you smile and kind of wave at them with a newborn baby, they'll smile and so forth back. But it was like she didn't want anybody to notice her."
It wasn't until Mary got home and logged onto KSL.com that she realized who she might have seen. She says, "I saw the story, and I was like 'whoa.'"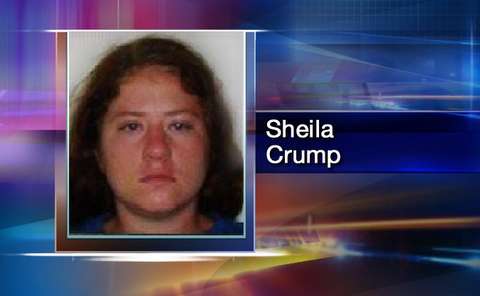 Midvale police says it has gotten several leads today, but none have panned out like this one. It is using the tip to track where Sheila Crump might be headed. Officers believe she is headed back to Oklahoma. Agencies there and in Colorado and Nebraska have been notified to be on the lookout.
Midvale police Sgt. John Salazar says, "I think we're covering our bases."
Vanessa Ochoa was taken away from her mother at birth because she was born addicted to cocaine, and the mother had lost four previous children. But last week, a judge ruled Crump could temporarily care for the child without supervision.
When we asked what criteria a judge would consider in a case like this, we found a judge looks at whether the child is in immediate danger, how old the child is, the stability of the parent, if the parent is engaged in treatment and recommendations from the parties involved.
Elizabeth Sollis, with the Department of Human Services, says, "In this case, we had given a trial home placement. She was doing some of the things she needed to be doing in order to have that happen."
Ochoa was taken to Primary Children's Medical Center on Wednesday by her mother. The baby was treated. Two hours later, Crump and the baby left the hospital. They never returned to the treatment center where they had been staying.
Police issued an Endangered Person Advisory Thursday afternoon because baby Vanessa was born addicted to cocaine and is in poor health.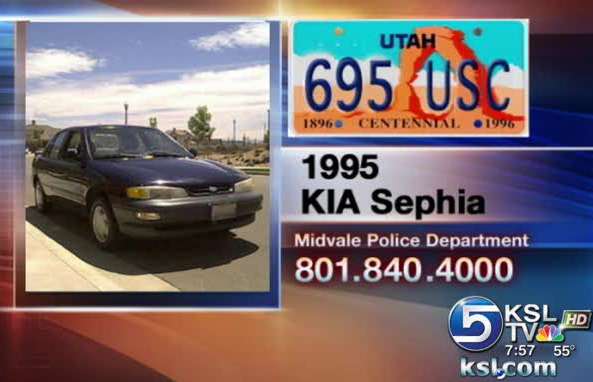 Midvale police believe Crump and the baby may be in a '90s blue, 4-door Kia Sephia with the license plate 695 USC.
We asked investigators about the baby's father. They told us he doesn't want anything to do with Crump or the child, and hasn't had contact with her.
Her family lives in Tennessee. They haven't seen her in 25 years.
If you have any information that may lead police to Crump or baby Vanessa, you are asked to call Midvale Police at (801) 840-4000.
E-mail: corton@ksl.com
E-mail: spark@ksl.com
E-mail: tcallan@ksl.com
×
Related links
Most recent Utah stories