This archived news story is available only for your personal, non-commercial use. Information in the story may be outdated or superseded by additional information. Reading or replaying the story in its archived form does not constitute a republication of the story.
THE STICK — Forget St. Patrick's Day, Saturday is National Corn Dog Day.
What's that you say? You had no idea there even was a National Corn Dog Day? Well, it's true and it could use a little more publicity. So allow me to enlighten you.
According to the official National Corndog Day website (yes, that's a thing), National Corn Dog Day was invented by a "bunch of college dudes" at Oregon State University who really just wanted an excuse to celebrate eating corn dogs and playing basketball.
The celebration eventually expanded to include an homage to tater tots and beer because, well, this day was invented by college dudes.
In honor of this auspicious occasion, we've created a roundup of some unique places in Utah to get your corn dog fix. The ranking is based on an exceptionally scientific poll (and not at all something I just posted about on Facebook and Twitter).
Comment below with your favorite places to get corn dogs!
World's Best Corn Dogs was far and away the winner of the scientific Twitter poll we conducted, with 64 percent of the 64 responders saying it was their favorite place to eat corn dogs. World's Best Corn Dogs is a chain of food trucks that wanders Utah with everything from corn dogs drizzled in honey to, what one customer called, a grilled cheese on a stick. Since the company is obviously a mobile business, the best way to find it is by checking its Facebook page. At the moment, it's on its off-season, but can still be found at occasional locations and are available for catering.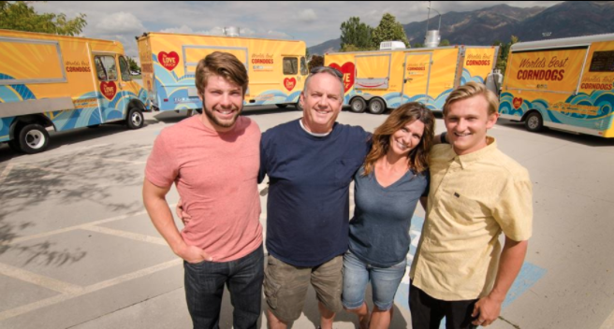 Marquesa's Corndogs earned spot No. 2 on our ranking, not only because of their delicious corn dogs, but because they were the quickest responders to my Facebook message. So they get my social media award too. Marquesa's Corndogs is a food truck based in Syracuse, but again, it is all over the place. It spends most of its time between Draper and West Point, but the easiest way to find it is to check the company's Facebook page. Marquesa's Corndogs will be celebrating National Corn Dog Day Saturday at Davis High School from 10 a.m. to 3:30 p.m.
Some of its more well-known eats are the Kaidog and Riverdog, both all-beef dogs dipped in a secret batter and drizzled with honey. Its McKayso is a hand-dipped chunk of Tillamook Cheese and the fried pickles, "have pregnant women and knowledgeable southerners coming from hours away."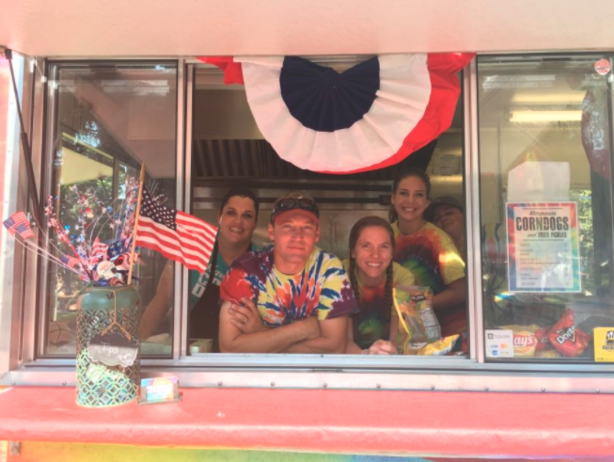 The Corndog Company is a food truck based in St. George, so if you're a southern Utahn wondering where the love is for your side of the state, The Corndog Company is your answer. The Corndog Company food truck paved the way for other food trucks in St. George, which at the time, had a "no food truck" policy.
Again, due to the mobile nature of the The Corndog Company, the best way to find it is to check its Facebook page, but the food trucks tend to gravitate to ACE Hardware on the corner of Bluff and the Boulevard, or Simply Mac at 473 S. River Road. They have also recently finished the buildout of an up-and-coming Las Vegas truck.
Its signature move is the Honey Dog (a corn dog ladled with honey, fairly self-explanatory).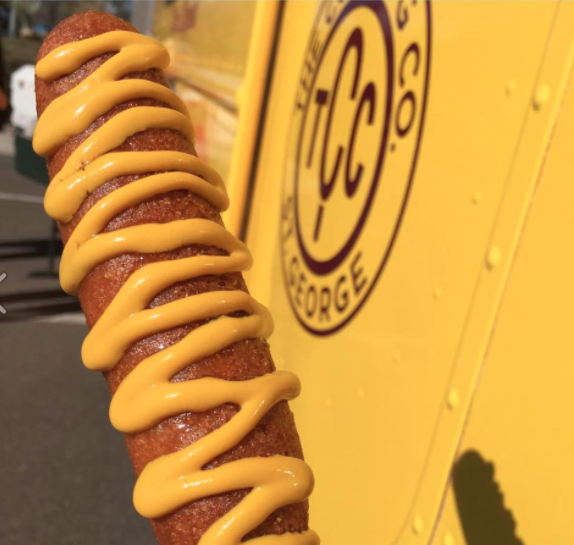 Corndog Commander is a food truck based in Provo, but again, check the company's Facebook page if you want to find a specific location. It does, however, make frequent visits to the Provo food truck roundup. According to Facebook reviews, one of the most popular items is a 12-inch long corn dog ladled in condiments, astutely named "The Commander."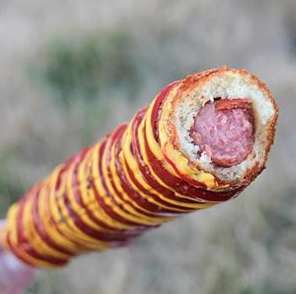 The Dog Haus' Classic Corn Dog is a specific item from the Dog Haus restaurant's hot dog menu. I've granted it an honorable mention here purely because I was especially intrigued with the corn dog's root beer batter and I really want to try it.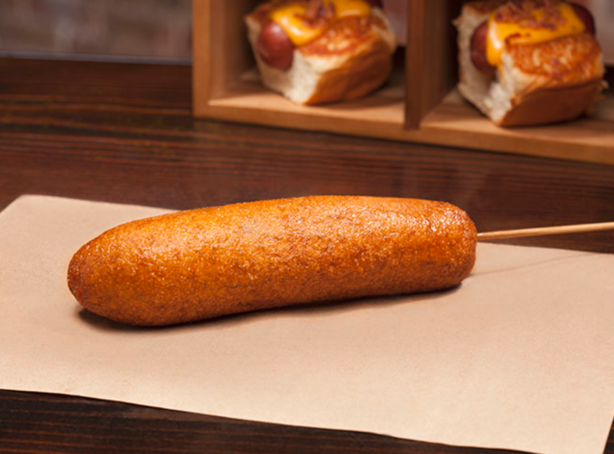 And I'll be honest, at this point, I'm ready to celebrate St. Patrick's Day by eating a corn dog. So when you wake up Saturday and wish you still had an excuse to party, rest assured, you do.
×