Estimated read time: 3-4 minutes
This archived news story is available only for your personal, non-commercial use. Information in the story may be outdated or superseded by additional information. Reading or replaying the story in its archived form does not constitute a republication of the story.
SALT LAKE CITY — Downtown Salt Lake City will be an epicenter of revelry this weekend.
St. Patrick's Day partying. The NCAA Tournament.
And a team of officers from multiple law enforcement agencies roaming the streets in search of drivers leaving their celebrations impaired.
In a March Madness-themed news conference on the basketball court at Sugarhouse Park, officers from six law enforcement agencies gathered for tip-off of their weekend game plan.
Salt Lake Deputy Police Chief Josh Scharman encouraged everyone who visits downtown this weekend to enjoy themselves, but he warned that officers from various agencies will form a "special defense" watching for anyone who gets behind the wheel impaired.
"Celebrate the way you choose to celebrate. That's terrific, and we ask you to have a plan to get home other than endangering the rest of us," Scharman said.
While multiple agencies have come together for DUI blitzes in the past, Scharman said this weekend's effort is bigger than most. And if it goes well, it will likely be repeated down the line.
"This is a big one. There are going to be a lot of police officers making sure we keep the community safe, and roads are going to be safe to navigate this weekend," he said.
More than 200 officers will be on the roads Friday night, mostly along the Wasatch Front, specifically for DUI enforcement, Utah Highway Patrol Col. Michael Rapich said. There will also be increased UHP patrols around the state.
In 2016, UHP apprehended 34 DUI drivers on St. Patrick's Day, Rapich said. He sees that as 34 potential wrecks that were stopped before they could happen.
"That resulted in no one crashing," he emphasized.
On average, Utah sees six alcohol-related crashes daily, Rapich said. Though those crashes are not always fatal, he acknowledged, they have the potential to be.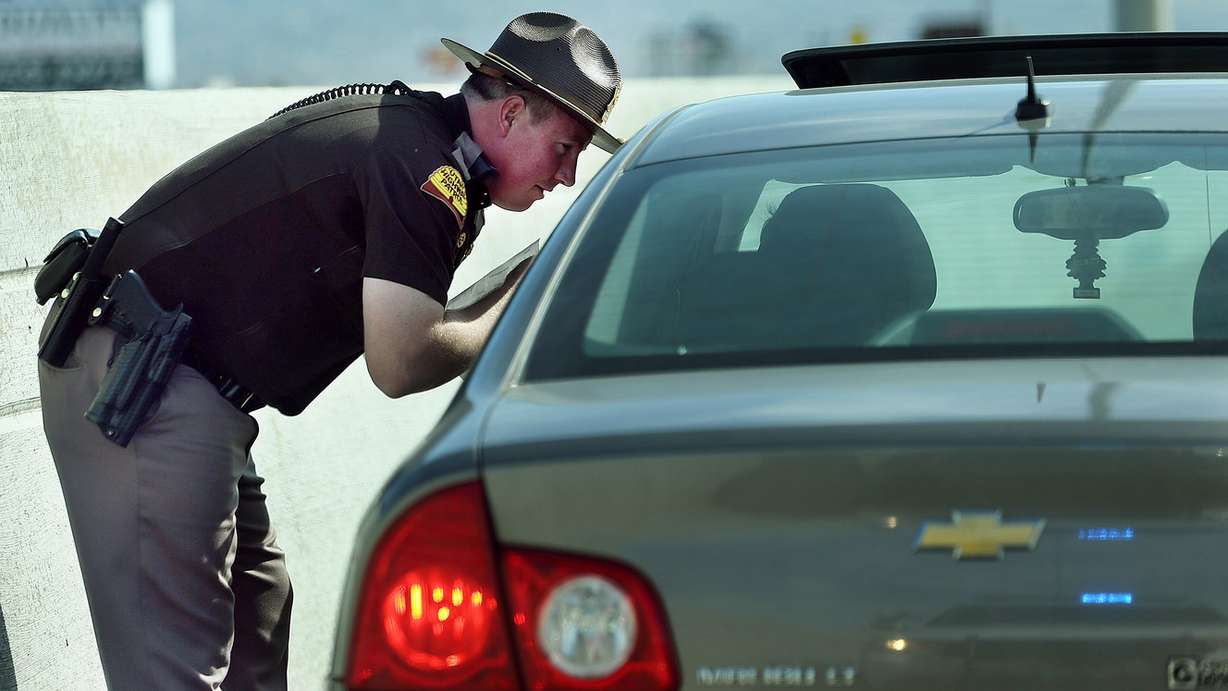 "When we come together and do this, we have a positive effect, and hopefully that means no one loses their lives because of a bad decision to drink and drive," he said.
Rapich went on to praise the officers who will be working this weekend for their commitment to preventing DUI-related deaths and the heartache those losses leave with family, friends, community members and the officers responding to the scene.
"Every single law enforcement officer here has a common theme. They're very good at DUI enforcement, they're passionate about removing impaired drivers from the road, and they're passionate because they've seen the horrible consequences that come when someone makes that bad decision to drink and drive," he said.
Unified Police Lt. Brian Lohrke urged anyone who will be drinking this weekend to have a "game plan" in place for getting a ride home. Whether it be via public transit, taxi, ride-share services or a call to a friend, the ride home will be better than a ride to jail in a police cruiser, Lohrke said.
"We have a $10,000 ride right here if you choose not to plan," Lohrke said, gesturing to the collection of law enforcement vehicles parked on the basketball court. "We want everyone to have a fun weekend. This is what it's all about. … Be a good friend, be an even better teammate and make sure all of your teammates make it home safely this weekend."

×
Photos
Related stories
Most recent Utah stories