Estimated read time: 5-6 minutes
This archived news story is available only for your personal, non-commercial use. Information in the story may be outdated or superseded by additional information. Reading or replaying the story in its archived form does not constitute a republication of the story.
CLEARFIELD — Animal cruelty experts are calling the torture of a 6-year-old domestic cat in in Davis County the most egregious case of animal abuse witnessed in the state and the push is on to find the person or persons responsible.
Reaction to the death of the family pet named Sage has provoked an outpouring of donations from around the nation and the world to turn up the pressure for information, with a reward that is now approaching $50,000.
An unnamed donor from Vernal came forward with a $10,000 contribution, according to the Humane Society of Utah.
"Our community is saddened and angry at the same time. They want to help and take action," said Humane Society spokeswoman Deann Shepherd. "I hope that it shows Sage's family and friends that they are not alone. The world mourns with them and is coming together for justice on behalf of this little cat."
A vigil hosted by the Humane Society of Northern Utah was held Sunday at a Clearfield park, drawing a couple of hundred people who endured a long line to write in a book of remembrances. Many brought their dogs and children, and three uniformed Clearfield police officers kept a close watch.
"We will not stop until we find the person responsible," Shepherd told the crowd.
Sage belonged to China Rose Cassel and Alex Gomez of Clearfield. The animal, who was both an indoor and outdoor cat, disappeared March 6 and returned home severely injured a few days later.
Debbie Barnes, president of the Humane Society of Northern Utah, said the cat was beaten and suffered broken ribs. Someone took a hot glue gun to seal its eyes shut and applied the glue to its anus and genitals. Its whiskers had been cut and its hair shaved. All its paws were broken as well.
The cat was was rushed to the veterinarian on Wednesday after it returned home.
Cassel said they were amazed the animal was able to make it home, but she said he was a fighter.
The cat died the following day at 4:45 p.m., and on Sunday the crowd had a moment of silence to mark the animal's passing.
"This doesn't just affect China and her family, this affects us all," said Celeste Bailey, a member of the Humane Society of Utah's board of directors.
She said the case had sparked an incredible amount of attention and response from people who learned of the suffering the cat had endured.
"This has rocked this community. This is Clearfield," she said. "People are wondering if it could happen to their pets, their kids. And the fact that he was able to crawl home where he knew he was safe and loved and fought so hard to live, that has touched people."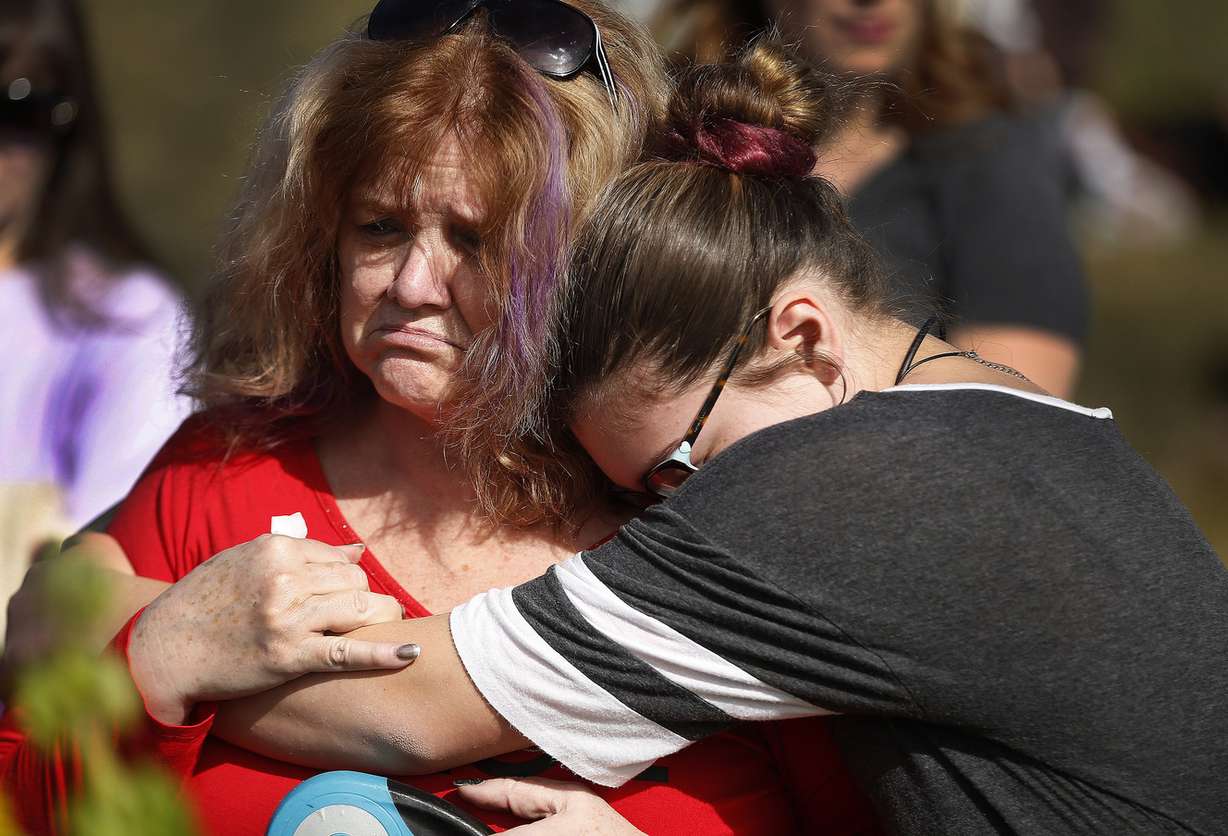 Cassel said she was at a loss for words at the outpouring, and she hopes the continued attention on the case brings justice.
"He shouldn't have gone out that way. He should be here with us today."
Both investigators with Davis County Animal Services and the Humane Society of Utah are involved with the criminal probe, which is receiving a flood of tips.
In Utah, the intentional torture of a companion animal is a third-degree felony and carries a possible prison sentence of up to five years and a $5,000 fine.
Utah toughened its animal cruelty laws in 2008 to make torture of a companion pet a felony, but Shepherd said no one has served the full sentence in Utah for a number of reasons, including the sentiment that it is "just" an animal.
But psychologist Frank Ascione, who has studied animal abuse and its nexus with human violence or antisocial behavior since the late 1980s, cautioned that such an attitude is unwise.
"Given the severe nature of (Sage's) injuries while the animal was still alive suggests the person was extremely calloused and lacks empathy," said Ascione, who is a scholar in residence at the University of Denver's Graduate School of Social Work.
Ascione was involved in a Boston study that found people who had abused animals compared to those who had not were five times more likely to subsequently have committed an "interpersonal" offense against another human being or have drug problems.
Animal abuse cases typically involve youthful offenders or adults who commit violence against animals in a domestic situation to manipulate their human victim, he said.
"The bottom line in either case is the individual needs to be apprehended, evaluated and needs some serious intervention."
The FBI, he added, began tracking animal abuse cases nationally beginning in 2016 in recognition of the potential connection.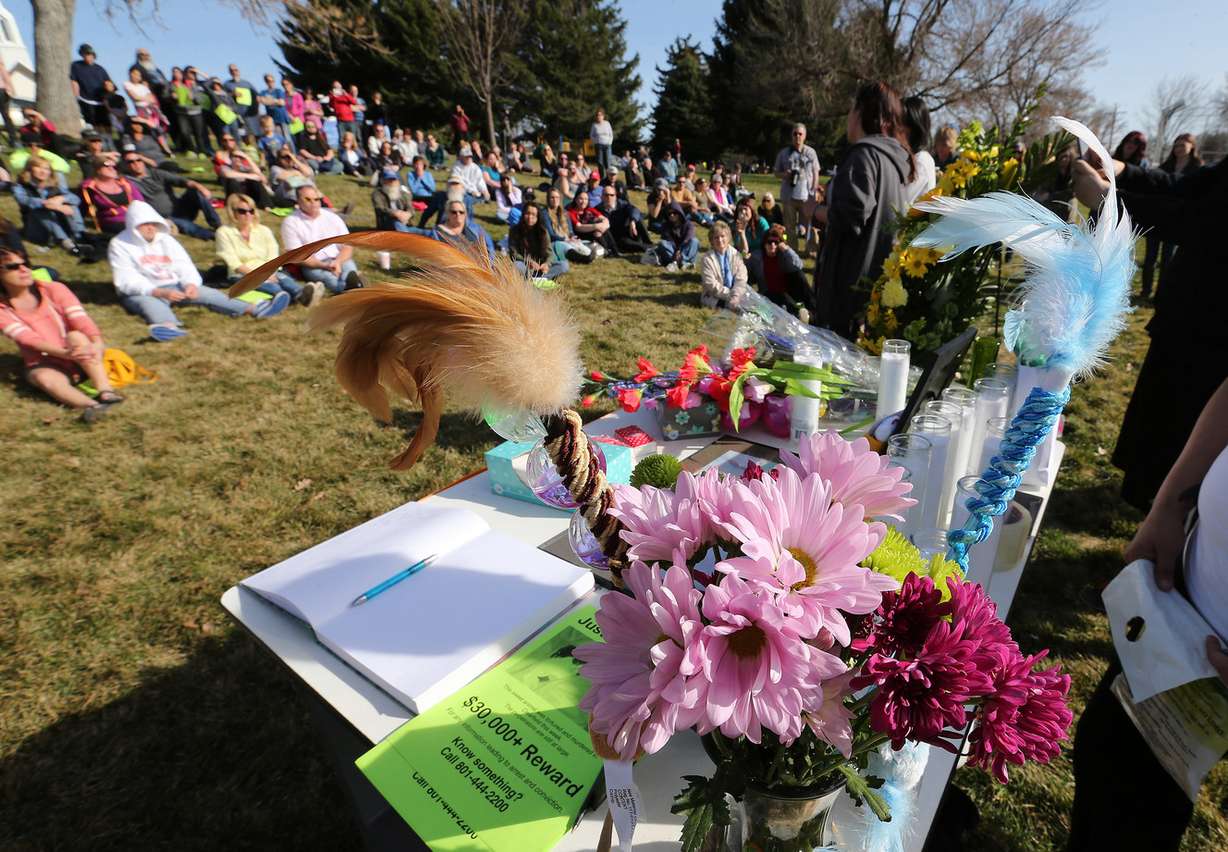 Arlene Tucker from Ogden attended Sunday's vigil, saying she was heartbroken for the cat and horrified at the depth of the abuse.
"This is not mental illness, this is just flat evil," she said. "The next time it will be a kid."
Tucker said there may be people who dismiss the abuse, but like Ascioine, she said that's wrong.
"This isn't their first rodeo. … There's a budding serial killer in Clearfield, and if it were my kid, I would be sleeping with a knife under my pillow."
Shepherd said enough money has come in to the organizations to take care of the animal's medical expenses.
Donations for the reward made online at utahhumane.org/donations are tax-deductible. Donors can specify if their money is for the reward or they can also direct it to the newly established Sage's Friends Memorial Fund to assist in future animal abuse cases.
Anyone with information on who may be responsible for the torture and death of Sage is urged to contact Davis County Animal Services at 801-444-2200 or John Fox, Humane Society of Utah's chief investigator, at 801-261-2929, ext. 210. Tips can remain anonymous.
Contributing: Geoff Liesik
×
Photos
Related stories
Most recent Utah stories