Estimated read time: 2-3 minutes
This archived news story is available only for your personal, non-commercial use. Information in the story may be outdated or superseded by additional information. Reading or replaying the story in its archived form does not constitute a republication of the story.
Police have very little to say about a double homicide and a suspect being held at the county jail as they continue to investigate the murder of two men in a Salt Lake neighborhood early yesterday morning.
We thought more details would be available today, but police have very little to say.
We've received dozens of e-mails and hundreds of comments from viewers saying they want more information about this case, and KSL is pushing to get some of those basic details from police. Today, we got some of our questions answered.
Lara Jones, with the Salt Lake City Police Department, said, "We're just not commenting on that at this point." It's a response we're getting used to hearing.
Today, the Salt Lake City Police Department, after a lot of pressure from the media, revealed that they don't believe the victims were armed. When asked if the multiple shots fired were all from the suspect's gun, Jones replied, "We're not talking about it at this point."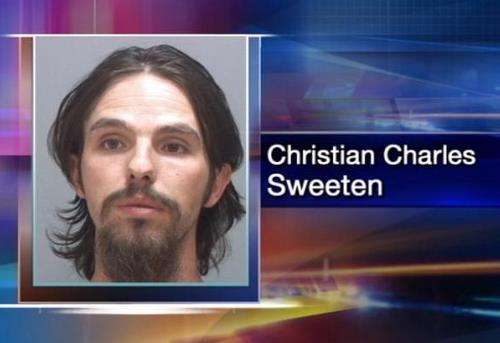 And did Christian Sweeten have a concealed weapons permit? "That's not something I would run, frankly," was Jones' response.
There are some details contained in booking documents at the Salt Lake County Jail. They indicate Sweeten was in the area of 500 North and 1000 West when he asked directions from two men. Sweeten said he attempted to follow those directions but ended up in the same area. Upset with the poor directions, Sweeten admitted to officers that he confronted the two men.
The verbal altercation led to Sweeten pulling out a .22-caliber rifle and shooting the two victims.
Police eventually said nothing leads them to think race or ethnicity were motivating factors. We asked if investigators have any indication that this was a gang crime or a drug crime, or if Sweeten knew the victims. Jones told us, "Commenting along those lines wouldn't do any good in terms of preserving the jury pool and the suspect's right to a fair trial."
It's a trial that Sweeten's fiancé and family members feel strongly should never happen. They maintain he would never maliciously shoot someone, and he acted out of self-defense. His mother, RaMona Sweeten, said, "My son did not brutally kill those people without it being self-defense."
Sweeten is still in the Salt Lake County Jail on suspicion of homicide. Charges could be screened by the district attorney as early as tomorrow.
E-mail: ngonzales @ksl.com
E-mail: mgiauque@ksl.com
×
Related links
Most recent Utah stories