Estimated read time: 1-2 minutes
This archived news story is available only for your personal, non-commercial use. Information in the story may be outdated or superseded by additional information. Reading or replaying the story in its archived form does not constitute a republication of the story.
OGDEN — When Bingham's football team won its third Class 5A state title in four years with a whirlwind last fall, the Miners successfully finished what many around the program called "the Bingham revenge tour."
The Miners' basketball team capped off the "Bingham defense tour" Saturday afternoon.
Lleyton Parker had 15 points, seven rebounds and three steals to help Bingham rally with a 23-9 fourth quarter and top Lone Peak 49-42 in the Class 5A state championship game on Saturday at Weber State University.
Dason Youngblood added 11 points and seven rebounds for the Miners, who won back-to-back state titles for the first time since 1978, when Bingham made the move from 3A to what was then Utah's top classification, 4A.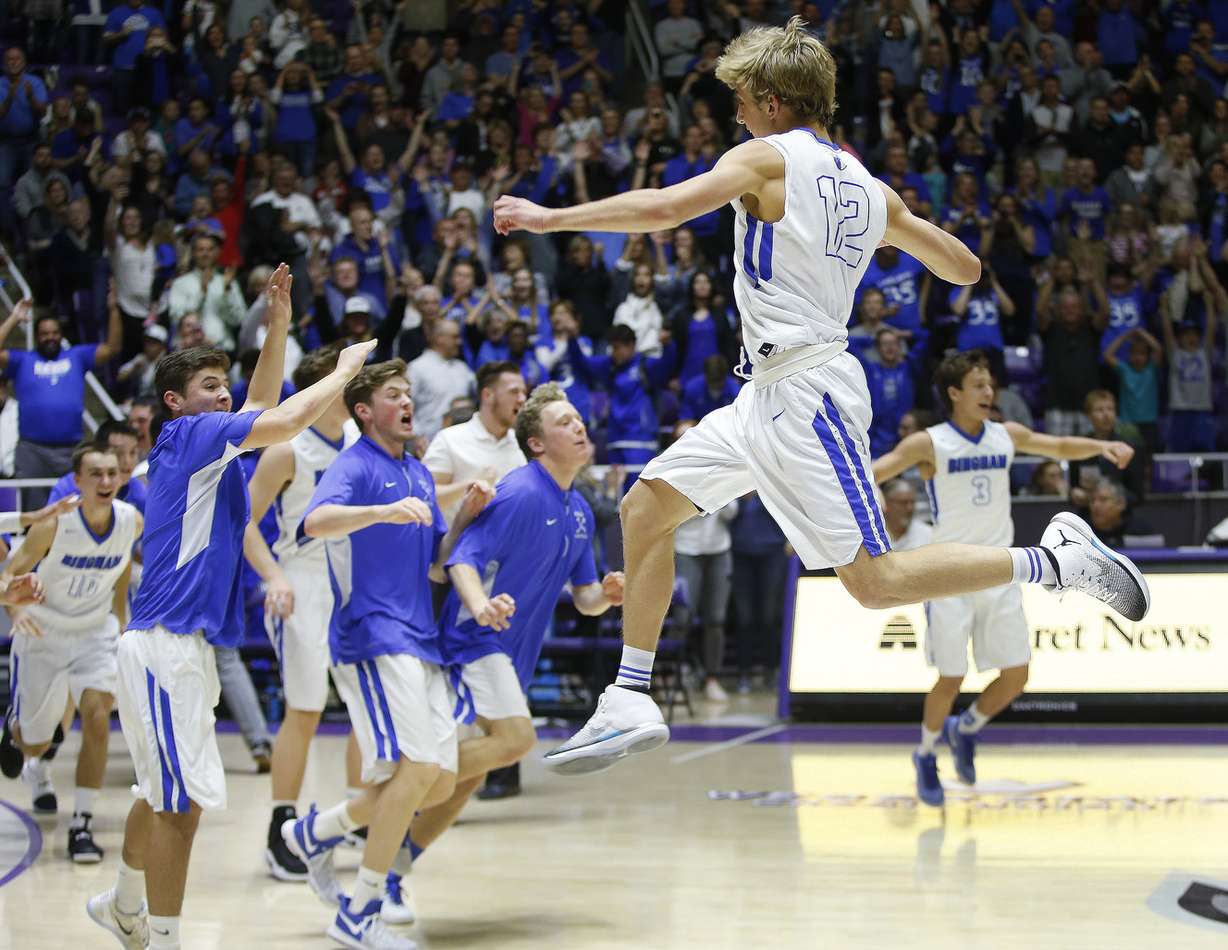 Lone Peak (23-5), which was appearing in its first state final since winning its fourth-straight in 2014, delivered the first couple of blows. The Knights took a six-point lead on back-to-back 3-pointers by Nate Harkness early, and Steven Ashworth gave the Knights a one-point lead at halftime that ballooned to 33-26 after three quarters.
Harkness led Lone Peak with 14 points and six rebounds, and Ashworth finished with 10 points, four rebounds, four assists and three steals for the Knights.
But Bingham's defense that held opponents to 47.4 points per game in the regular season kept Lone Peak in check with just nine points in the final period, and the Miners used a 12-0 run to pull away for good.
Parker was named all-tournament MVP by the state's media. Youngblood, Harkness, Ashworth, Copper Hills' Stockton Shorts and Pleasant Grove's Matt Van Komen rounded out the all-tournament team.
×
Photos
Related stories
Most recent Sports stories