Estimated read time: 2-3 minutes
This archived news story is available only for your personal, non-commercial use. Information in the story may be outdated or superseded by additional information. Reading or replaying the story in its archived form does not constitute a republication of the story.
Utah and other western states today released a plan to reduce greenhouse gas emissions during the next decade. The idea is to cap emissions and set up a regional market that gives the biggest polluters a financial incentive to clean up.
The goal is to cut greenhouse gas emissions from power plants, industry and vehicles back to the levels of 2005 and accomplish this by 2020. There are big steps ahead for Utah and other states, but they now have a plan to follow.
The plan affects Arizona, California, Montana, New Mexico, Oregon, Utah, Washington and the four Canadian provinces of British Columbia, Manitoba, Ontario and Quebec. Diane Nielson, Gov. Huntsman's energy adviser, said, "We're providing an opportunity for the marketplace to reduce greenhouse gas emissions and make it possible for industry and business to accomplish that goal in a market system."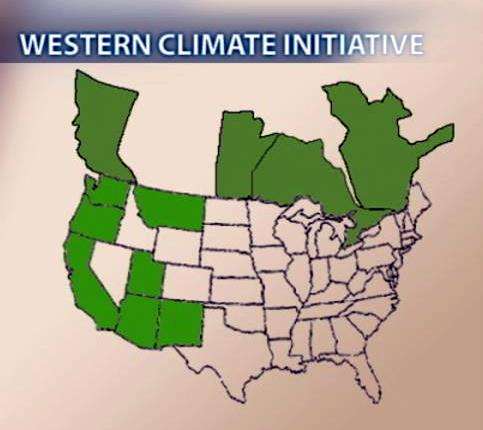 The 123-page plan outlines a so-called cap-and-trade program designed to reduce the region's emissions below 2005 levels by 2020 and keep costs down for the companies and utilities affected. Once the emissions threshold is set, major electricity generators and heavy industry that put out more than their fair share of emissions will have to pay. Those that continue to exceed the cap will have to buy credits or bid for them in a market auction. Those polluters that reduce emissions and stay under the cap will get carbon credits.
The cap will come down over time. "The authority to implement that and regulate that rests with individual states and provinces," Nielson said.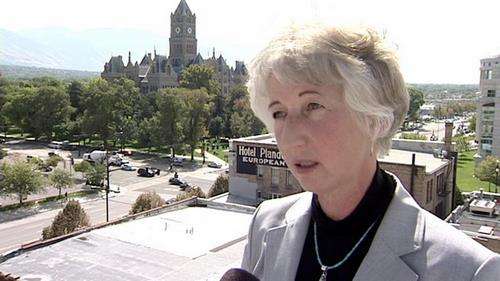 The western states were motivated to put together a plan like this, in part, because the federal government has done nothing. A federal plan could be part of the plan in the future. Phase 1 deals with industrial emissions, and phase two transportation.
Clean energy advocates like what they see in this non-partisan plan. Sarah Wright, with Utah Clean Energy, said, "It's an excellent step, and it also sends a signal to our national policy makers that 20 percent of the United States' economy have committed to reducing carbon emissions."
Each state and province must approve the plan.
Utah joined the initiative in 2007. State officials say they support the plan and expect it to be an important starting point for discussions with the Legislature.
"The Western Climate Initiative gives Utah a critical seat at the table to communicate our need for all energy resources and maintaining our states coal powered viability in a changing regional market," Dianne Nielson, energy adviser for Gov. Jon Huntsman, said in a statement.
A task force will work with the legislature and the governor's office, reporting of the gases to start in 2010 and cap-and-trade market to start in 2012.
E-mail: jboal@ksl.com
(The Associated Press contributed to this report. Copyright 2008 by The Associated Press. All Rights Reserved.)
×
Related links
Most recent Utah stories