Estimated read time: 4-5 minutes
This archived news story is available only for your personal, non-commercial use. Information in the story may be outdated or superseded by additional information. Reading or replaying the story in its archived form does not constitute a republication of the story.
PROVO — After the regular season wraps up in college basketball, one tall task still remains for each program — either a saving grace or a monumental hurdle to still overcome:
The conference tournament.
Three or four games in as many nights, usually at a neutral site, is all that stands between every team in the league and a berth in the NCAA Tournament — from the top seed to the worst team available.
It's a tall task for anyone; take BYU, for example.
Five times since 2001, the Cougar cagers have clinched at least a share of the regular-season title, with each coming as members of the Mountain West prior to joining the West Coast Conference in 2011. Yet BYU has been without a tourney title since going 24-9 with eventual first-team All-American Travis Hansen.
"Our depth has been an issue," said BYU coach Dave Rose, citing both institutional depth and health as a concern in the 16 years since BYU's last postseason team accolade. "There are times where we go into the tournament not at full strength. You need a lot of guys to be able to combat this three-game tournament in this situation."
The Cougars open the WCC Tournament at 1 p.m. PST at Orleans Arena in Las Vegas. Third-seeded BYU (21-10) will face sixth-seeded Loyola Marymount in the quarterfinals, with the winner potentially advancing to face No. 2 seed Saint Mary's next Monday.
BYU's streak of futility in postseason conference play makes the Cougars' regular-season exploits equally well done — and WCC rival Gonzaga's postseason run of form even more so.
The Zags, who will enter Saturday's WCC tourney opener as the top seed at 29-1, have won four straight WCC titles, and five of the last six. The only other team to win the league's automatic bid in that span was Saint Mary's in 2010 and 2012.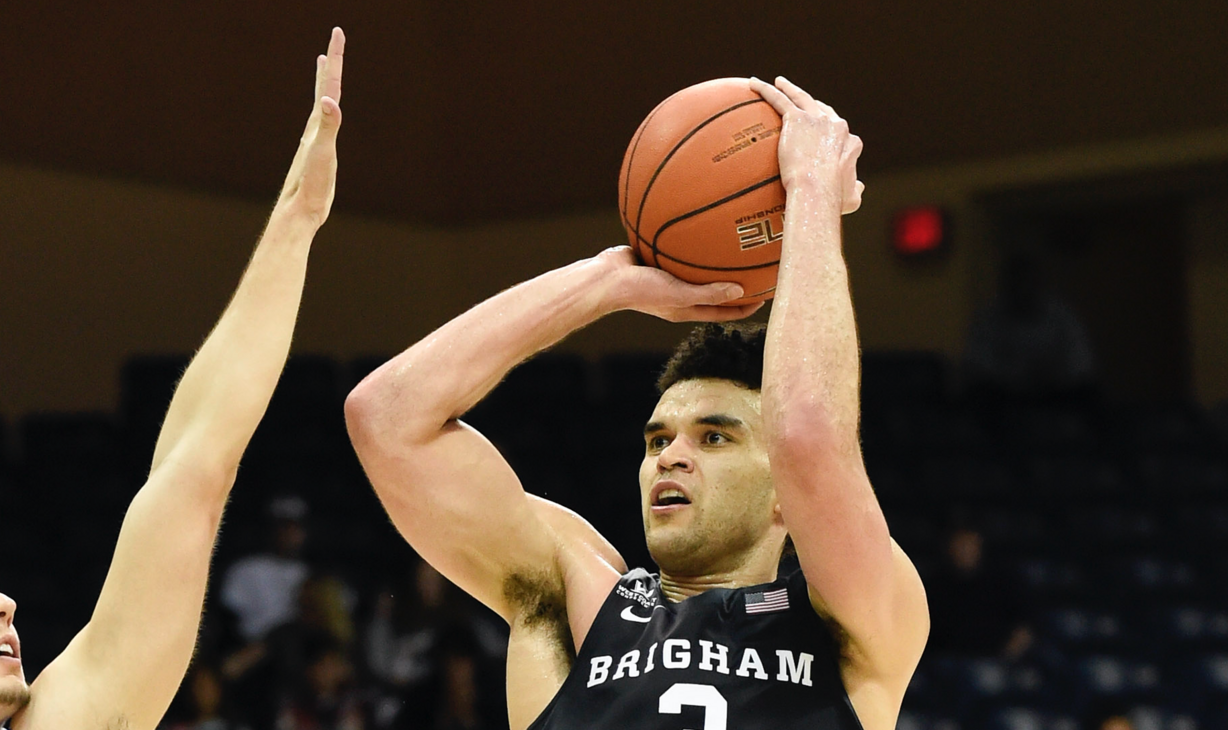 Since 1999, the only non-Gonzaga or Saint Mary's school to win the WCC Tournament was San Diego, which knocked off Gonzaga in the 2003 tourney championship. Again, it goes back to depth, and Gonzaga coach Mark Few's teams have had plenty of it behind WCC Player of the Year Nigel Williams-Goss and 7-foot center Przemek Karnowski en route to the No. 4 national ranking.
"Their depth is superior to most of the teams in this league, if not all," Rose said. "Mark does a tremendous job of being able to get from round to round to the final game, and then they've been really effective. There's a real expectation that those players play to."
There's a heightened fan sensitivity once the calendar turns to March, and the same pressure is felt by the players.
Rise, or fall.
"When you get to tournament time, the lights turn on. Every team is playing at their best," said BYU guard Nick Emery, who averaged 13.0 points and 2.9 rebounds for the Cougars in 2016-17. "It's a different game. But we've got to keep preparing the way we're preparing; we're on this high right now, and we've got to keep that."
The Cougars will get a little more depth starting this week with the return of freshman forward Yoeli Childs. The former Bingham High standout, who averaged 9.3 points and 8.3 rebounds while starting 23 games since the departure of injured senior Kyle Davis, has been cleared to return to full participation this weekend, and should slide back into his spot in the starting lineup.
Meanwhile, BYU wing Elijah Bryant is hitting his stride after struggling with injuries early in the season. The former Colonial Athletic Conference Rookie of the Year averaged 11.8 points during the season, but exploded for a WCC-high 39 points in a 97-78 win over Portland that set the stage for a stunning upset over top-ranked Gonzaga in the final week of the season.
West Coast Conference men's basketball tournament
At Orleans Arena (Las Vegas)
Friday's games
1: Pepperdine vs. Pacific, 6 p.m. PT
2: San Diego vs. Portland, 8 p.m. PT
Saturday's quarterfinals
3: Gonzaga vs. Game 1 winner, 7 p.m. PT
4: Santa Clara vs. San Francisco, 3 p.m. PT
5: Saint Mary's vs. Game 2 winner, 9 p.m. PT
6: BYU vs. Loyola Marymount, 1 p.m. PT
Monday's semifinals
7: Game 5 winner vs. Game 4 winner(ESPN or ESPN2)
8: Game 6 winner vs. Game 3 winner (ESPN or ESPN2)
Tuesday's championship
Game 7 winner vs. Game 8 winner, 6 p.m. PT (ESPN)
"I thought our team really came together in that Portland game," said center Eric Mika, who leads the team with 20.2 points and 9.4 rebounds. "To have a guy who is doing his part that can then knock down the shots he did is big for this tournament and this team."
If the Cougars are healthy and fully optimal, and riding the optimism provided by last Saturday's win over Gonzaga, they may stand a shot at breaking 16 years of futility in March.
Maybe.
"There is always a real urgency by every other team to save their season by winning it. You have to be ready for that; it's a real thing, and you can't be surprised by it," Rose said.
"You can't get into it and then correct it next time. There is no next time. If you don't get it done, you don't advance."
×
Related stories
Most recent Sports stories