This archived news story is available only for your personal, non-commercial use. Information in the story may be outdated or superseded by additional information. Reading or replaying the story in its archived form does not constitute a republication of the story.
Ed Yeates ReportingA plant that grows as a vine may hold the key to a new pain killer, similar to morphine. Chemists at Brigham Young University are hoping they've found that pain killing molecule, but with fewer side effects.
Earlier this week, one of the separated Herrin twins at Primary Children's Hospital was pulled off morphine because of side effects. Morphine is one of the most effective pain killers and it's been that way for almost a thousand years. But its addictive and can produce hallucinations, as occurred with Maliyah Herrin.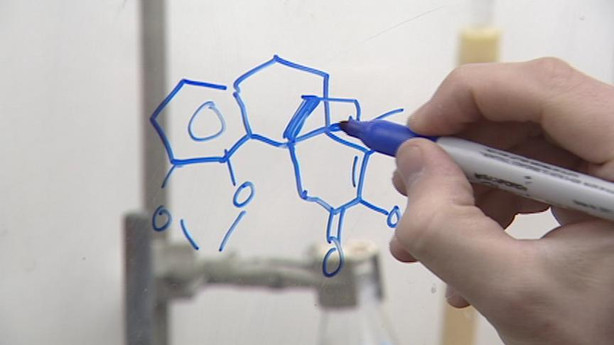 Enter Stephania japonica or Japanese tape vine. Though native to Australia and some rainforests, it's fairly common now. At BYU, a research team has taken a keen interest in one of the chemicals from this plant.
Dr. Steven Castle, Biochemistry, Brigham Young University: "The naturally occurring chemical, which is known as hasubanonine, has a similar structure to morphine."
Similar - but not quite! The application for this plant is a little bit different than the poppy, where morphine comes from. Chemists are going to use this only as a model for the final product.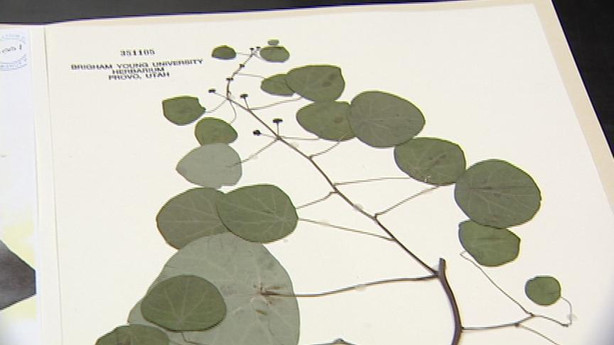 Spencer Jones, who did most of the work on the project, and his colleagues had to synthesize a mirrored image of the plant's molecule. Dr. Steve Castle says, like our hands, molecules in Nature mirror each other, but with different properties.
Dr. Castle: "For example, you can't fit your right hand into a left handed baseball mitt. So the version of this molecule produced by the vine does not have the pain killing properties, but the mirrored image, which is not produced in nature, has a structure similar to that of morphine."
If true and it works, the BYU team is hoping for potent pain killing properties like morphine without serious side effects. Research is still in its early laboratory stages with more tests yet to be done at the National Institutes of Health. If it proves out, human clinical trials would be another five to eight years down the road.
×