Estimated read time: 2-3 minutes
This archived news story is available only for your personal, non-commercial use. Information in the story may be outdated or superseded by additional information. Reading or replaying the story in its archived form does not constitute a republication of the story.
Salt Lake City leaders unveiled a new plan today for bicyclists and cars to share a lane of traffic.
It's called a shared lane because cars and bikes will use it at the same time. This green stripe marks it. The lane stretches from 200 South and Main to State Street.
It will be a year-long experiment. Can bikes and cars coexist in the same lane? Cyclists tested it out this morning.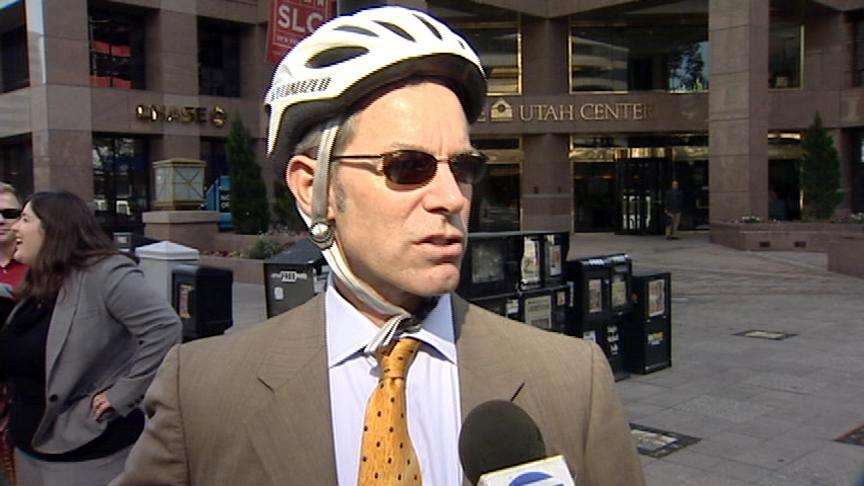 Cyclist Michael Wise told us, "Oh I love it. I think it's great."
Another cyclist, Dan Fazzini, said, "It's a good educational tool."
It's also a reminder to drivers that cyclists can lawfully ride in the center of a travel lane.
Salt Lake Mayor Ralph Becker said, "I hope we can test this, find it successful and do this throughout downtown."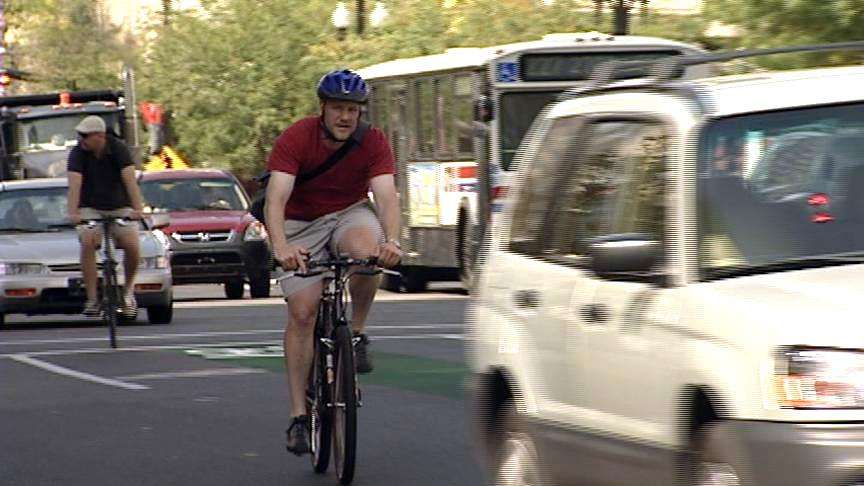 Shared lanes would not replace bikes lanes. They would simply be an alternative in the downtown area on narrow streets where there isn't room for bike lanes. City leaders and some cyclists feel shared lanes are actually the safer option.
Cyclist Alma Allred said, "I think the strengths are safety. People will be more cognizant, automobiles will be more cognizant of the bicyclists."
Wise said, "It's more risky to be in a bicycle lane to the side of cars that are allowed to turn."
Last week an art teacher in Utah County was riding his bike to work and collided with a van that turned in front of him. Salt Lake City leaders say in their year-long experiment they'll keep a close eye on whether or not this is a safe plan
"It is critically important that cyclists and people driving their vehicles be observant of each other and the laws," Mayor Becker said.
The law says cars must be 3 feet from bicyclists. The city will test this shared lane for a year, until September 2009. If it's successful, the city could get federal dollars to create more of these shared lanes on narrow roads where it's tough to put bike lanes.
Mayor Becker would like to see green lines near State Street and along South and North Temple.
City leaders say we shouldn't expect the shared lanes to replace bike lanes. The goal is to make Salt Lake City more bicycle-friendly. In fact, the city has hired a new trails coordinator to help with plans like this one.
San Francisco and New York City are testing similar plans.
E-mail: gkennedy@ksl.com
E-mail: tcallan@ksl.com
×
Most recent Utah stories