Estimated read time: 2-3 minutes
This archived news story is available only for your personal, non-commercial use. Information in the story may be outdated or superseded by additional information. Reading or replaying the story in its archived form does not constitute a republication of the story.
You're more than welcome to ride it, but if you snap a picture of the FrontRunner train, you could get in some trouble. A newspaper photographer was recently questioned by police for standing on the platform with a camera in hand. Surprised? We were.
As it turns out, there's nothing wrong with having a camera near the train, and there's nothing wrong with taking a picture of the train, unless, you're taking pictures of how the train operates.
Most riders wouldn't even think about snapping pictures of FrontRunner. And even if they did, as rider Deborah Jenson said, "Most people would be taking pictures of, 'Oh look it's our first trip on the train.' Not anything scandalous or dangerous."
Dwayne Baird, with the Transportation Security Administration, said, "We have people who are train enthusiasts. They want to take pictures of the train, and that's OK."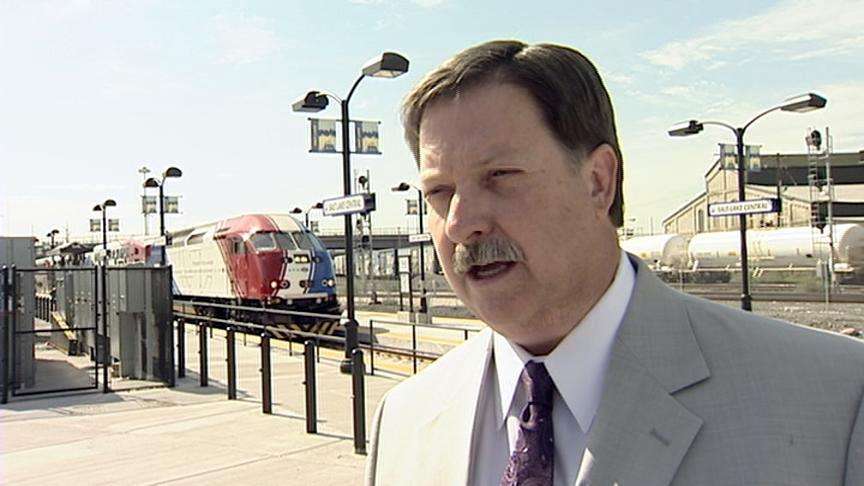 But Baird says there's a difference between what is OK and what isn't. "If they're taking photographs of the way the train operates, in the sense of what kind of controls it has, the undercarriage of the train, the tracks, the way they are set up and how the train is rolling, switches. Unless they're going to be building a train, which I don't think they will, that's going to raise some suspicious nature," he said.
If a person is caught taking such photos, they'll be questioned by police. Baird said, "Well, if they get a photograph of this electronic switch or these gauges or something like that, they could then send it off to someone or share it with someone who may have the intent to interrupt that type of service."
Their name could also be turned over to the Department of Homeland Security. "People use common sense. You wouldn't stand in a cockpit of an airliner and take photographs of what the pilots are doing. You're not allowed there for safety and security reasons," Baird said.
Again, it's not against the law to take photos of FrontRunner, but to ensure everyone's safety, the TSA will investigate anyone who is caught taking pictures of those "off limits" parts.
E-mail: corton@ksl.com
×
Most recent Utah stories