Estimated read time: 6-7 minutes
This archived news story is available only for your personal, non-commercial use. Information in the story may be outdated or superseded by additional information. Reading or replaying the story in its archived form does not constitute a republication of the story.
SALT LAKE CITY — That not everyone wants to listen to our tunes when we do probably doesn't come as a shock to anyone. But here's something that might surprise you about headphones. A Utah man is widely considered to have invented the modern headphones. And, for a time, he was near the top of a new, bustling radio industry.
The spark that led to modern headphones came during a session of a general conference held by the Church of Jesus Christ and Latter-Day Saints. Inside the Salt Lake Tabernacle sat Nathaniel Baldwin who has having a hard time hearing the voices from the speakers delivering talks that day. An inventor, former physics professor and power plant operator, Baldwin felt sure there had to be away to amplify voices while isolating them from background noise.
"He was always tinkering with everything," remembered his grandson, Kay Baldwin.
His grandfather's first step was a pneumatic speaker that amplified sound using air. Baldwin tinkered with it while working at a power plant in Millcreek Canyon.
"Someone was going up the canyon and he heard a voice," said Kay Baldwin. "It wasn't loud, but yet it was, boy, really piercing. He got closer, and it was my grandfather on a pneumatic speaker. It filled the canyon, yet it wasn't terribly loud. He was quite surprised."
Eventually, all that tinkering helped Nathaniel Baldwin figure out how to amplify sound through electronic signals in a headset. It was patented in 1910, but a big question remained. Who'd even buy a pair of headphones in 1910?
"He was having a difficulty finding anyone who was interested in these headsets," said Kay Baldwin. "He tried numerous avenues to try to find someone."
A tip from the Smithsonian Institution prompted Baldwin to send four headsets, built in his kitchen, to the U.S. Navy for evaluation — packed in a baking powder tin. Their homemade quality earned guffaws, but test results blew the Navy away.
"They were very enamored with these and then he consequently got orders for hundreds," said Kay Baldwin. "He couldn't keep up with the orders because they wanted too many."
Nathaniel Baldwin made design improvements to his headphones and their headband. He built a small, wooden factory in East Millcreek, kept hiring workers and still struggled to keep up with demand. Business really boomed with the start of World War I as radiomen in the Navy, Air Service, Signal Corps and other branches used Baldwin headphones.
In a post-war testimony printed by the Baldwin Radio Company, one veteran radioman wrote, "I used a pair of 'Baldies' while on the U.S. Mexican border, in conjunction with a Signal Corps mule-carried pack set, and can say they stood up under the severest jars and jolts stubborn mules could give them. I also had a pair with me at the Aisne-Marne defensive, the Chateau Thierry offensive, St. Mihiel, the Argonne and on our hike to Germany."
Radio's popularity surged with the war's end. KSL found photos with folks like Henry Ford and Herbert Hoover using Baldwin's headphones. And a photo of KSL's first radio broadcast in May 1922 shows an engineer wearing a pair of "Baldies."
By that summer, Baldwin's new, large factory employed 150 men and women building 150 headsets a day, around-the-clock.
"He was always in the factory working with his employees," Kay Baldwin told KSL. "He didn't sit in an office thinking, 'Hey, this is great!' He was always hands-on with his employees and not just saying, 'Why aren't you doing this?' That's what kind of employer he was – trying to help."
"Baldies" fetched a premium price. Several catalogs listed them at $12 a pair, roughly $146 in today's money.
In time, Nathaniel Baldwin rolled loudspeakers and radio sets and the money rolled in.
"He was worth millions," said his grandson. "A million dollars back then was a lot of money."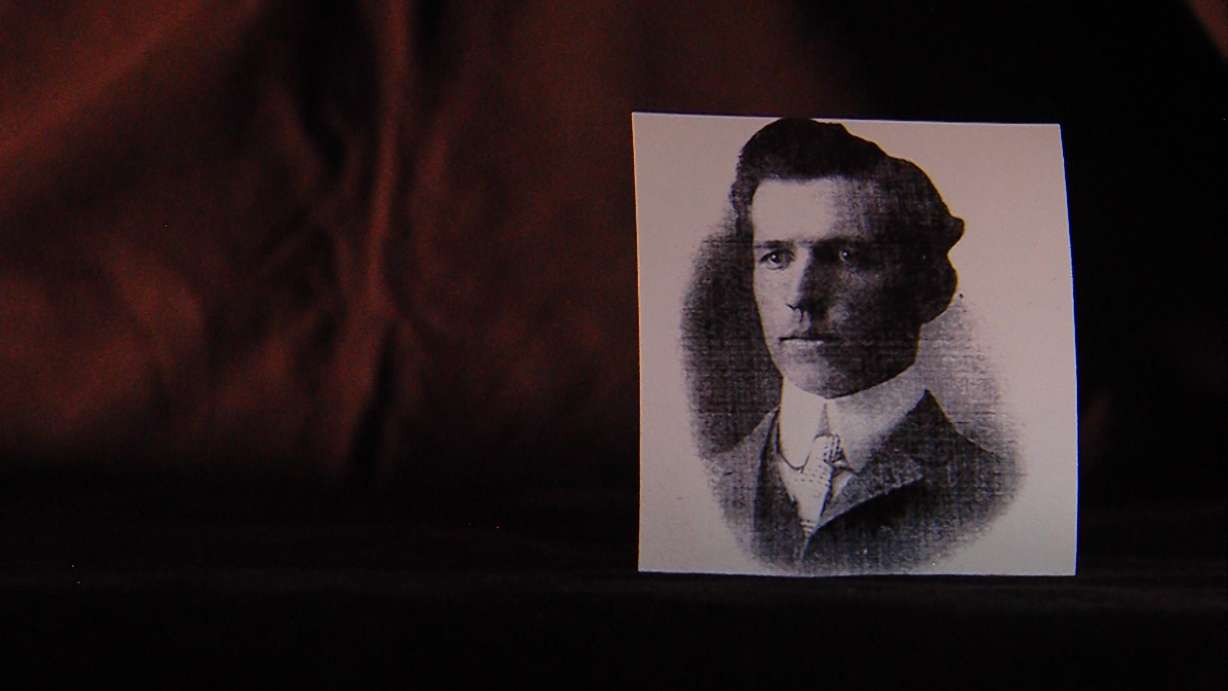 Nathaniel Baldwin's downfall came almost as fast as his rise. Baldwin had remained a fervent believer in polygamy, even years after his faith disavowed plural marriage. He wholeheartedly backed like-minded friends. He'd pay their bills, build them homes (several still exist on Evergreen Avenue in a section dubbed Polygamy Alley) and give them jobs.
"They had changes in leadership," said Kay Baldwin. "I think he replaced a lot of ones (managers) he had with people who were sympathetic to his cause."
Unbridled generosity and bad investments brought Baldwin Radio to the brink — several times. Kay Baldwin says management persuaded his grandfather to create a stock company so they could sell shares and raise money.
"Some of them started promoting shares at an inflated value — saying the company was worth more than it really was to sell more shares."
By 1930, it was coming to an end. Federal prosecutors slapped Baldwin and over a dozen others with mail fraud and conspiracy charges. A jury in Helena, Montana convicted Baldwin on Valentine's Day, 1933.
Nathaniel Baldwin never wavered in his innocence, but spent two years in prison and lost his fortune.
"If he had been a little bit better of a businessman and hadn't promoted polygamy," reflected his grandson, Kay, "he could have very well been the RCA of America. He was in on the ground floor — big time."
Today, the old Baldwin Radio Factory in East Millcreek has a new purpose. Jazz saxophonist Kevin Flynn bought the run-down facility in 1996. Since then, both he and his son, Tully, have continually worked to transform it into retail and artist space.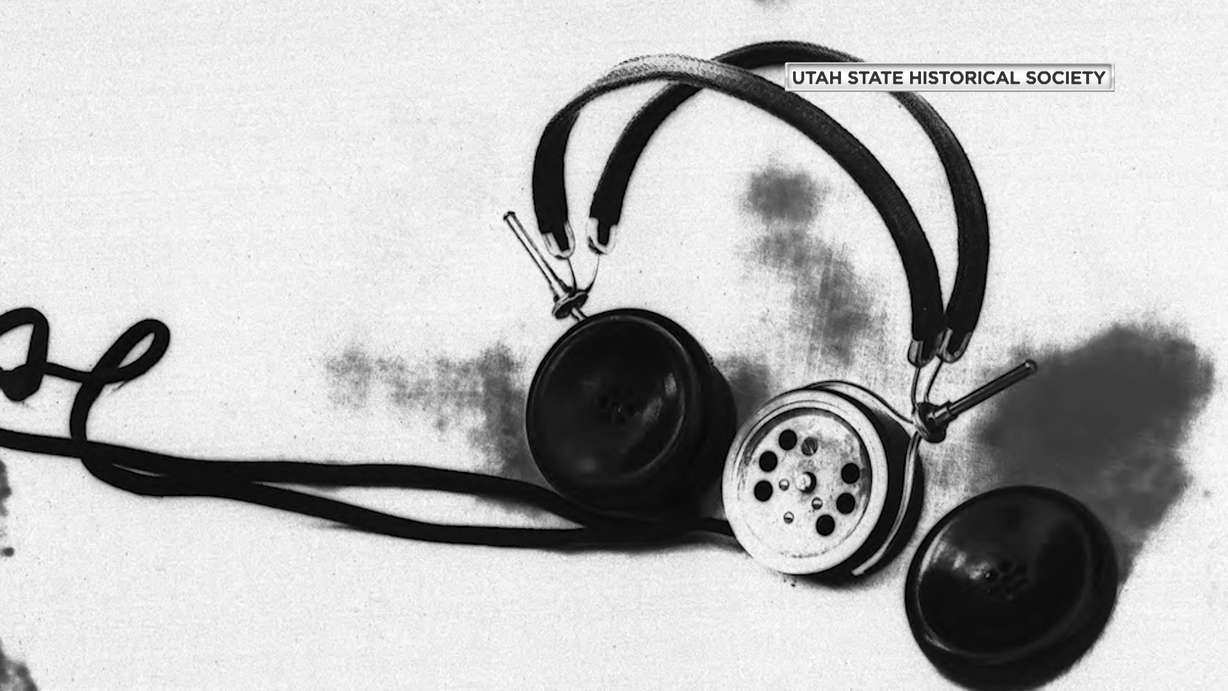 "I realized this was just a gem — a historical jewel," said Kevin Flynn. "This is just a perfect environment — not too many old buildings with character left in Salt Lake. They're being demolished all the time.
Right now, the factory hosts three businesses — Vitalize, Roots Café and The Old Flamingo antique store. The plant's long, factory floor has been divided into studios currently occupied by 15 artists including a photographer, painter, master woodworker, a glass blower and Flynn himself.
"This whole area has a creative vibe to it," said Flynn. "That's what all the artists have told me."
Meanwhile, the renovations continue. Kevin's son, Tully, has spent years repairing the nearly century-old brickwork.
"It's just become a nice, little hobby," Tully Flynn admitted. "It's tedious, but working with an old building you can just feel it – the building is alive. I'm just taking my time with it, starting in the back in little areas you don't see and working my way to the bigger stuff in the front. I plan to work here until I'm an old man."
Kevin Flynn also aims to carry on Nathaniel Baldwin's creative legacy.
"He was maybe a little naïve about some of the laws in business matters he got caught up in," said Flynn. "He wasn't afraid to go after his ideas and just invent and be an entrepreneur and think big."
Here is another legacy as a side note. For a time, James Bullough Lansing worked at Baldwin's radio factory in its heyday. Lansing would go on to create two companies that today, remain big players in the audio industry — Altec Lansing and JBL.
×
Photos
Most recent Utah stories