Estimated read time: 2-3 minutes
This archived news story is available only for your personal, non-commercial use. Information in the story may be outdated or superseded by additional information. Reading or replaying the story in its archived form does not constitute a republication of the story.
Team coverage One of the FBI's Top 10 Most Wanted Fugitives may be here in Utah. Jason Brown is accused of murder and has been on the run for four years. The FBI says a few weeks ago, a friend saw Jason Brown driving in the Foothill/Sunnyside area of Salt Lake, and he had changed his appearance. The FBI says when he was spotted in Utah, he had longer hair and a tan.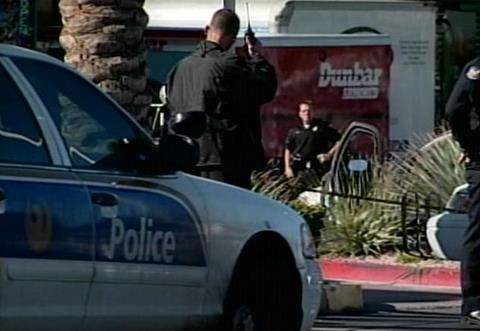 Brown has been linked to the Nov. 29, 2004 murder of an armored car guard in Arizona. The victim was shot five times in the head as he left a movie theater, carrying a bag of money. The FBI said Brown made off with $56,000 on a bicycle he ditched that yielded his fingerprints.
Brown has been on the run since and made the FBI's Top 10 Most Wanted Fugitive list, which includes Osama Bin Laden.
The FBI says Brown is not your average criminal. It says Brown is extremely well-read, well-educated and speaks French fluently. He is also very socially active and likes to be in the spotlight. FBI Special Agent Juan Becerra says, "He likes to go to nightclubs. He likes to stay in good shape, so he could be in and around gyms. We're hoping that his arrogance and his ability to live in the public eye will result in his downfall." The FBI says he is extremely dangerous.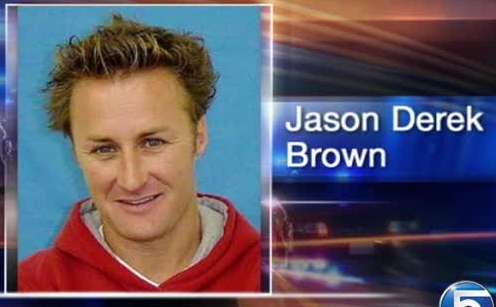 Brown does have ties here. Up until a year before the shooting, Brown lived in the Sugar House area. Sandra Turley, a neighbor, said, "He just seemed like a very normal guy, a young guy that had a lot of money."
The FBI says Brown bought his .45 caliber handgun that was allegedly used in the Arizona killing in Salt Lake.
Clark Aposhian remembers Brown strut into Totally Awesome Guns in 2004, weeks before he allegedly murdered an armored truck driver in Phoenix. "He pressured me and said he really needed one, and needed to buy a gun and needed to get some training," Aposhian said.
He signed up for Aposhian's concealed-weapons permit course. Aposhian described Brown as "pushy" and "irritating." "He was self-assured, but not rightfully so in his handling a firearm. He handled them rather haphazardly," Aposhian said.
He said, "I do think about that training, but I saw no telltale signs, other than him being very arrogant, that he would have ever committed such a crime."
He said the whole thing gave him pause to reflect now. He said, "I don't stay up at night worrying about it, but it would be nice to kind of reflect and get him caught."
Brown is described as 5 feet 10 inches tall, 180 pounds, with blond hair and green eyes.
Anyone with information on his whereabouts is urged to call police.
E-mail: syi@ksl.com
E-mail: aadams@ksl.comE-mail: tcallan@ksl.com
(The Associated Press contributed to this story. Copyright 2008 by The Associated Press. All Rights Reserved.)
×
Most recent Utah stories