Estimated read time: 2-3 minutes
This archived news story is available only for your personal, non-commercial use. Information in the story may be outdated or superseded by additional information. Reading or replaying the story in its archived form does not constitute a republication of the story.
Federal officials are investigating what they call a brazen theft of dinosaur bones from a secret location in Central Utah where scientists were digging for fossils.
Experts say it's a glaring example of fossil theft, a widespread problem in the age of the Internet.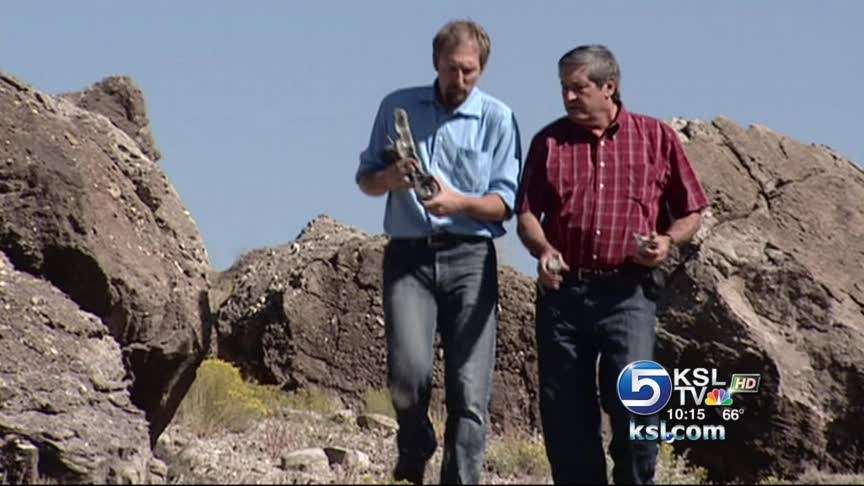 BLM paleontologist Scott Foss said, "The theft like this, it happens quite a bit. And when it does, it's very tragic."
Foss doesn't want us to say where the theft occurred. We met him at a different fossil hotspot. He showed us how paleontologists at the secret dig location used plaster jackets to protect exposed dinosaur bones during the winter.
"The thieves found some of these jackets. Whether it was malicious or just curiosity, they removed the jackets. Some bones were stolen and some of the bones that were left behind were vandalized," Foss said.
What would somebody do with stolen dinosaur bones? Well, they might try to make big money on the Internet.
"I've seen prices as high as $10,000 and $20,000 for very small fossils that are found right here in Utah," Foss said.
Fossils are commonly sold on eBay, on private collector Web sites, and sites run by commercial companies. But the BLM suspects much of the merchandise is stolen from public land.
Collecting fossils is allowed on public land for personal use if the fossils are remnants of plants, such as petrified wood, or of invertebrate animals, such as trilobites.
"What's not allowed is collecting with the intent to sell," Foss explained.
For dinosaur-related fossils on public land, even dinosaur footprints, it's against the law to collect them at all.
"Vertebrate fossils cannot be sold legally if they came from public lands. There are no exceptions to that rule," Foss said.
The BLM says many Internet buyers either don't realize or don't care that they're encouraging theft of treasures owned by the public.
On private land there are no laws against collecting and selling fossils.
For more information about what's allowed and what isn't, you can go to the link on this page.
E-mail: hollenhorst@ksl.com
×
Related links
Most recent Utah stories