Estimated read time: 2-3 minutes
This archived news story is available only for your personal, non-commercial use. Information in the story may be outdated or superseded by additional information. Reading or replaying the story in its archived form does not constitute a republication of the story.
SALT LAKE CITY — The family of fallen West Valley officer Cody Brotherson are preparing for a tough Christmas weekend but say their spirits have been lifted by messages of support and condolences from all around Utah.
Cody Brotherson was a West Valley City police officer who was killed in the line of duty after being hit by a car in early November.
KSL readers sent in hundreds of emails and message board comments, which were compiled into a book and given to the Brotherson family on Friday.
Brotherson's mother, Jenny Brotherson, said the book is just another reminder how much the community cares. The Brothersons have turned a room in their West Valley home into a memorial to Cody, who loved police work and his family.
"That will probably be my new life's calling, will be to make sure Cody is never forgotten," Jenny Brotherson said. "Because that kid was larger than life."
The room in his parent's home will now always honor him.
"It's not just Cody the Police Officer. It's Cody the Smart Alec and Cody the Lancer and Cody the Liger," Jenny Brotherson said. "It's been incredible."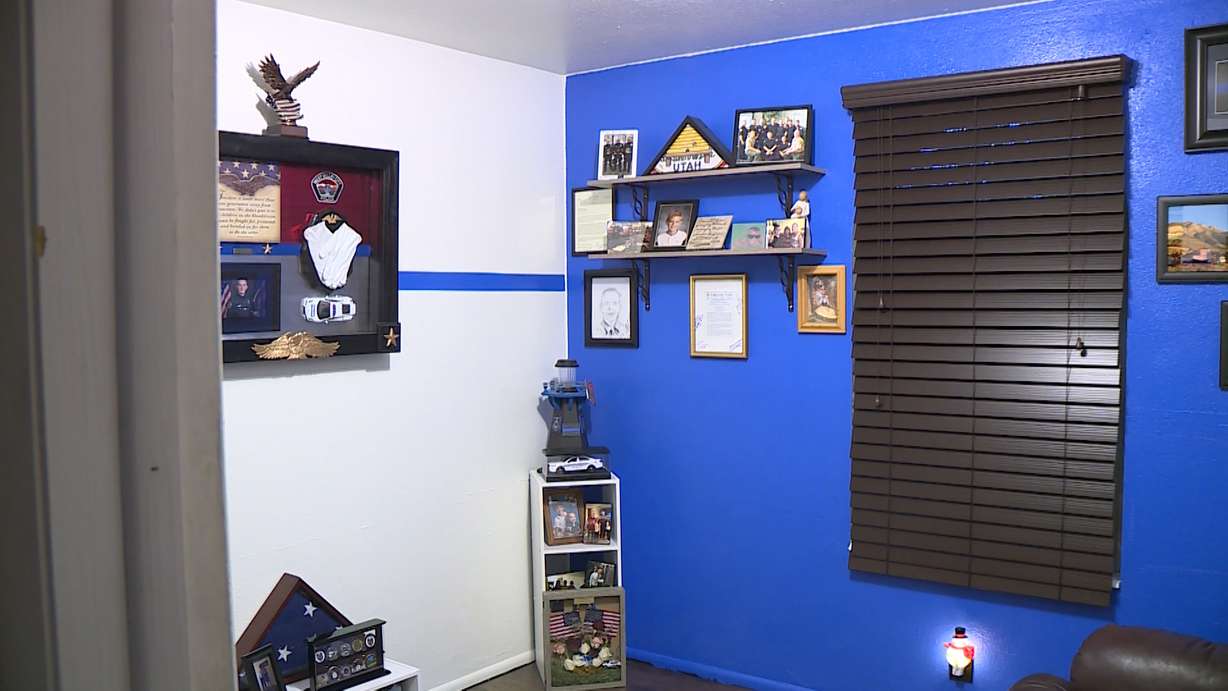 The holidays will be tough — especially Christmas, a day the Brothersons are not looking forward to celebrating.
"It's going to be tough. It really is," Jenny Brotherson said.
The Brothersons said going through this tragedy as a family, along with Cody's fiancee Jessica Le, has only made their bond to each other stronger. Cody isn't coming back to his parent's home but he's also not forgotten.
"We go to restaurants and people come up and talk to us," Jenny Brotherson said. "So people do remember who Cody is and we will make sure that continues."
What gets the family through each day is all the support they have received, and continue to get, from so many people from around the country and the world. They said they are especially grateful for all the letters and emails of condolences sent in from KSL readers, near and far.
"There's not really ever going to be enough ways we can say thank you to the community," Jenny Brotherson said.
The family said they will remember him, honor him and smile knowing he is being remembered by the community he loved and served.
×
Photos
Related stories
Most recent Utah stories