Estimated read time: 2-3 minutes
This archived news story is available only for your personal, non-commercial use. Information in the story may be outdated or superseded by additional information. Reading or replaying the story in its archived form does not constitute a republication of the story.
SALT LAKE CITY — She was simply in the wrong place at the wrong time.
On Aug. 5, Becki Church was driving south on Redwood Road near I-80 when another vehicle plowed into her car. Police say the person behind the wheel had just robbed a bank and was fleeing.
When Becki woke up in the hospital hours later and heard what had happened, one thought came to mind. "I was like, OK I'm pretty cool. I stopped the bank robbers," Church said.
Her positive attitude is remarkable considering she almost lost her life that day. Doctors told her she was lucky to only have the injuries she did.
"They said, 'A couple inches this way, more inches that way' I could be paralyzed," Church said. "My neck was broken and I had quite a few breaks in my ribs and lower spine."
She also punctured a lung, sprained an ankle, broke a toe and had several cuts and bruises. Church spent four days in the hospital, two weeks in rehab and now wears a neck brace 24/7.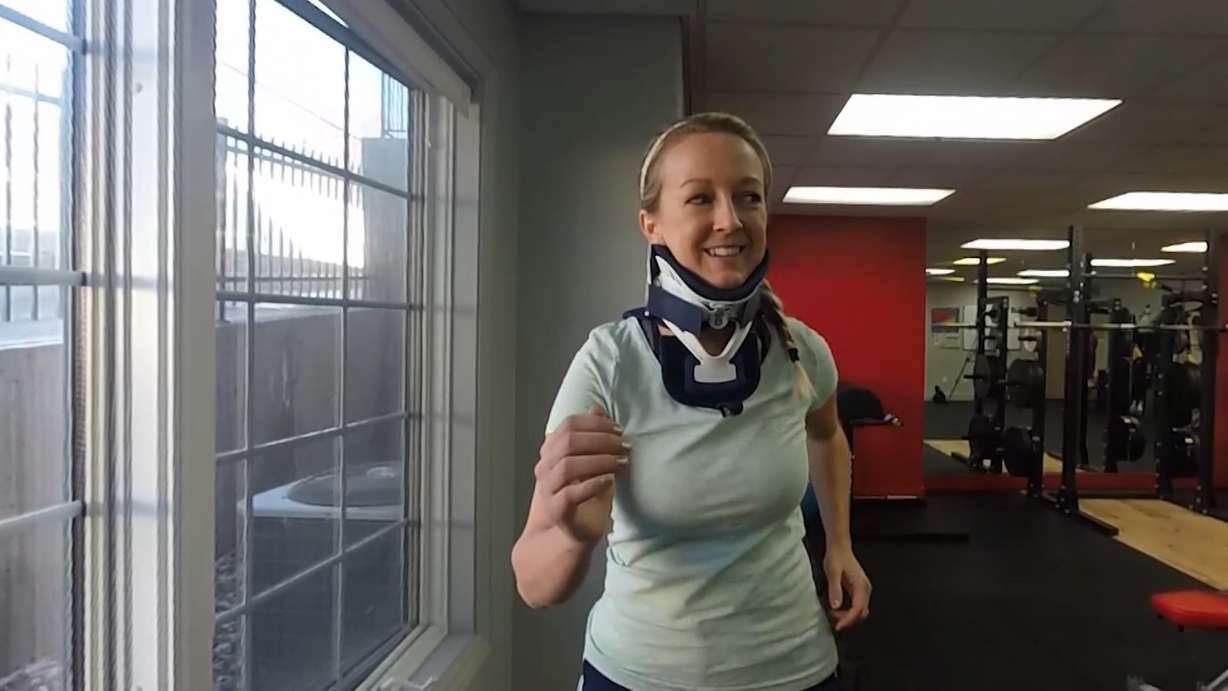 But her injuries aren't stopping her from hitting the gym. Why?
"I just decided, you know, I'm going to do everything I can to get myself back where I need to be," Church said. "Like (the robbers) broke my body, but I don't want them to break my spirit."
She started a blog documenting her progress. She also decided to walk a 5K this New Year's Eve in Salt Lake City.
"I just felt like having something to keep me pushing, keep me moving forward and working toward getting myself well," Church said.
She trains twice a week to build up her lower body strength for the race and hopes her actions inspire others.
"I want people to know, that (if you) are going through something similar, you can do it," Church said. "There are ways to get through it if you just keep your mind where it needs to be."
×
Photos
Most recent Utah stories