Estimated read time: 2-3 minutes
This archived news story is available only for your personal, non-commercial use. Information in the story may be outdated or superseded by additional information. Reading or replaying the story in its archived form does not constitute a republication of the story.
SALT LAKE CITY — New funding of $1.3 million will help the University of Utah determine the suitability of building carbon capture and storage sites near the Hunter and Huntington power plants.
The U.S. Department of Energy's Office of Fossil Energy said the Utah project is among 16 carbon storage projects across the nation selected to receive more than $44 million for cost-shared research and development.
The initiative is designed to reduce pollutants from the burning of fossil fuels, including the development of commercial-scale geologic storage sites for carbon dioxide emissions. A commercial-scale site would be able to store in excess of 50 million tons of pollutants from industrial sources, which are estimated to comprise 21 percent of U.S. emissions.
University of Utah researchers were selected to take part in the first phase of the initiative, which involves a coordinated effort to conduct a "pre-feasibility" study encompassing regulatory and technical requirements of such a site.
Carbon capture and storage is one way to reduce atmospheric carbon dioxide by capturing the emissions and storing them underground.
The U. project is led by Brian McPherson, a professor in the university's Department of Civil and Environmental Engineering. The group will do an analysis of subbasin suitability near the 895-megawatt Huntington Power Plant and the 1,320 megawatt Hunter Power Plant.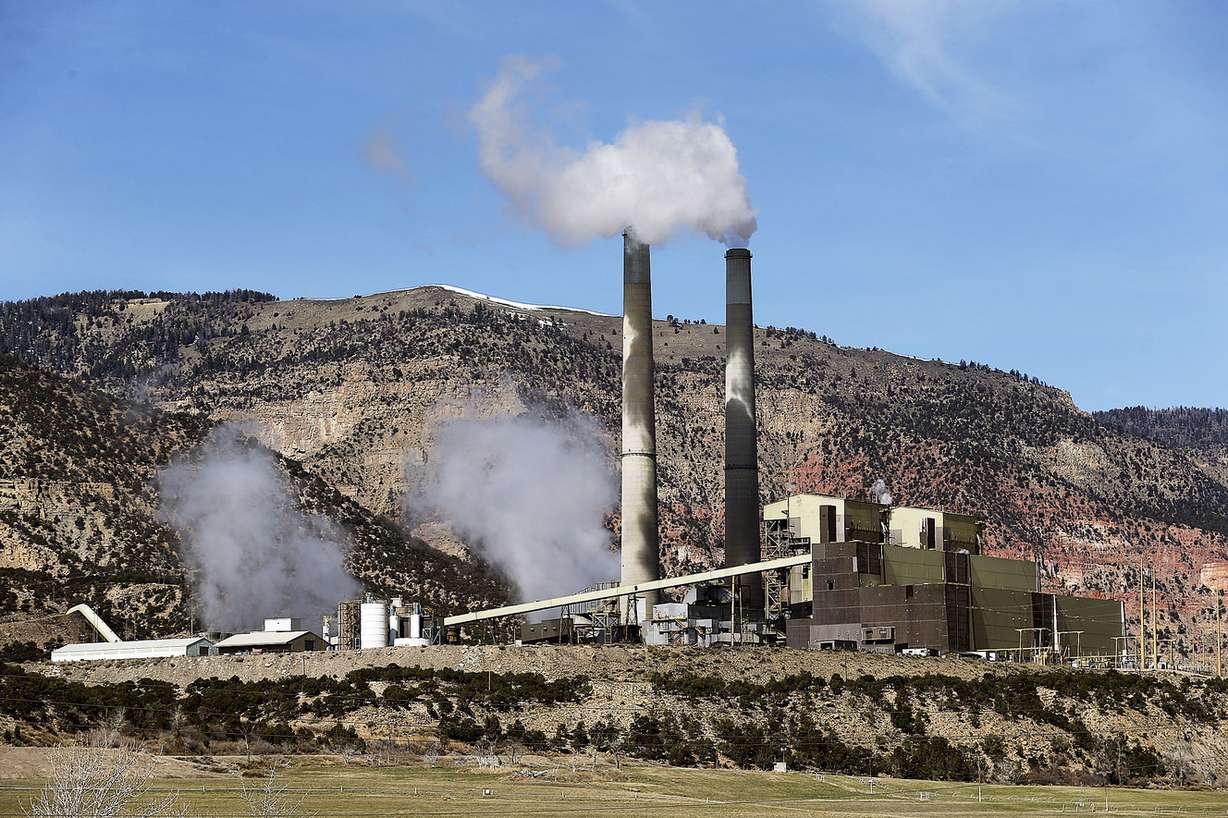 McPherson said the research, which will include site visits but no turn of the shovel, will draw together experts from a variety of arenas, including the Utah Geological Survey, Utah Department of Environmental Quality, Rocky Mountain Power and a pair of national laboratories.
Over the next 18 months, researchers will analyze data that includes geological data, seismology of the region and groundwater.
"Both (power plants) are on the edge of the San Rafael Swell, and that is a pretty sensitive area," McPherson said. "It is a recreational area (and) there is a lot of pristine wilderness, so we need to be mindful of that."
Similar first-phase projects to determine site suitability are being carried out in Wyoming, Texas, Ohio, North Dakota, New York and Louisiana, with an eye for having a project permitted and constructed in 2025.
Globally, both Chevron and Shell are developing carbon capture and storage projects.
The world's biggest is a multiplayer effort unfolding in Alberta, Canada, called Quest. It proposes to capture up to one-third of the emissions from a plant that transforms oil sands bitumen into synthetic crude.
Carbon capture technologies are able to collect up to 90 percent of industrial sources of carbon dioxide. The pollutant is then compressed and transported to a suitable storage site, and injected deep into the ground.
McPherson said Norway, due to a stringent carbon tax, has been capturing and storing carbon dioxide emissions since 1996.
×
Photos
Most recent Utah stories