Estimated read time: 2-3 minutes
This archived news story is available only for your personal, non-commercial use. Information in the story may be outdated or superseded by additional information. Reading or replaying the story in its archived form does not constitute a republication of the story.
Members of Utah's Islamic community are joining more than a billion Muslims throughout the world in the month-long observance of Ramadan.
This holiday is supposed to be a time of spiritual growth for Muslims. I spoke with a Salt Lake family about their reflections on this day and how much support they have from outside their faith for day-long fasts.
Every day this month, Muslim families end their fast with prayer. The adults and teenagers have no food or water after sunrise until sunset.
Ramadan is a time of spiritual purification and reflection. Imam Ali Mohamed, a father of six, is also the leader of one of Utah's mosques. He recalls the support he received on Sept. 11 from other faiths in the community.
"They say we are on your side. So, we are happy for Utah," he said.
Fatuma Hassan teaches her children to contribute to those who are less fortunate. "To Allah say, fast, and you can donate more, help more poor people," she explained.
The two older children in the family are at East High School where lunchtime presents a challenge. But they say they have very supportive friends.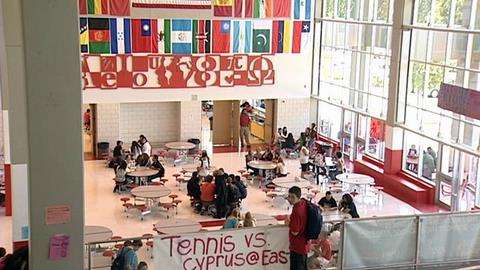 Flags of nations representing a diverse student body line one wall at East where most students eat lunch. Naimo, 16, spends that half-hour with friends talking and listening to music. "Because I'm fasting and you can't eat. So, I tell them I can't eat," she said.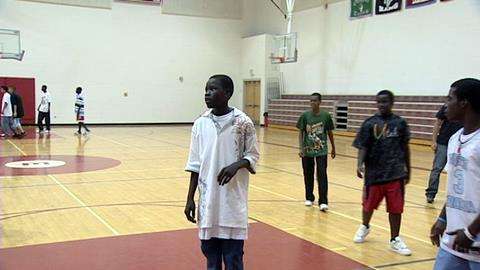 Ahmed, 14, finds basketball distracting, because he calls fasting a challenge. "You think about food and it's hard, but you can just do it. It's easier to stay away from food," he said.
His father says expressing their faith during Ramadan is a blessing. "We thank Allah. He gives us this opportunity every year," he said.
Ramadan ends later this month with a huge celebration. Muslims will gather for a feast and invite members of all faiths in the community.
E-mail: cmikita@ksl.com
×
Most recent Utah stories