Estimated read time: 4-5 minutes
This archived news story is available only for your personal, non-commercial use. Information in the story may be outdated or superseded by additional information. Reading or replaying the story in its archived form does not constitute a republication of the story.
This story is sponsored by Utah Online School—a free public school open to all students in grades K-12 living anywhere in the state of Utah.
The internet and technology have revolutionized the way students learn. No longer are teachers confined to teaching from out-of-date textbooks (or any textbooks for that matter). With up-to-date information available for the taking, teachers can deliver educational content on a range of topics, allowing students to learn more completely.
But, what about outside the classroom, say, in an online learning setting? Are students who are enrolled in online education programs able to receive a quality education that matches that of the classroom?
According to the professionals at Utah Online School, not only are students receiving a quality education, but they are gaining the cutting edge as well. Here's how:
1. Wider variety of class options
While traditional public schools would no doubt love to offer a wide range of classes, it is just not possible given the limited classroom space and resources available. This is not so with many online schools.
Utah Online Schools offers a variety of classes from personal finance and entrepreneurship, to animation and coding classes. Your child can even learn to play the ukulele or study the stars in an astronomy course.
Keep in mind, however, that not all online schools are created the same, so make sure you do your research to find one that offers classes that will fit your child's educational needs.
2. Allows for extracurricular activities
One of the largest detractors for students considering online school has been the inability to participate in extracurricular activities, namely sports. This is no longer the case for students who attend Utah Online School.
UOS is now NCAA approved — meaning that students who attend UOS full-time, part-time or midyear can allow them to participate in collegiate activities and sports — and Regents Scholarship approved — a merit-based scholarship that "may be used at any public college or university in the Utah System of Higher Education."
Erin Mylroie, a mother of two children enrolled part-time with Utah Online School, said enrollment in the high school program has "made it possible for my kids to pursue hobbies and interests with greater freedom while also receiving an individualized academic education."
3. A more flexible schedule
With online courses, students are not confined to an 8 a.m. to 3 p.m. schedule but can work on coursework at times that are convenient for them. Maybe your child has a part-time job or is involved in competitive athletics like gymnastics that requires many hours during the day.
"I know many high school students, unfortunately, have to work late hours into the night to complete homework," Mylroie says. "My kids have been able to balance the online school workload with a schedule rich with extracurricular activities and social relationships; it truly has been the best of both world for us."
With online learning, your child is able to cater his or her schedule to one that fits his or her needs so all goals, whether it be saving money for college or working toward a scholarship, can be met.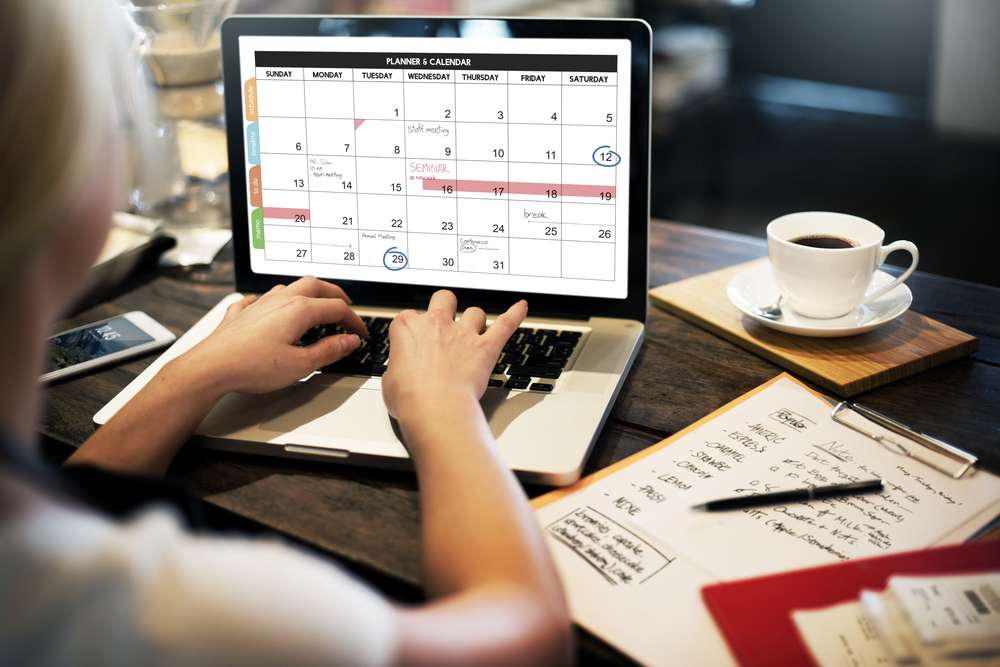 4. More time to earn credits
Another great thing online schools offer is that there is no actual "school year."
Where traditional schools have breaks for summer and spring, online schools allow students the option to continue to take coursework so that they can better meet graduation requirements, or perhaps even graduate early.
5. Learn at your own pace
With traditional public schools or even private schools, students are confined to learning at the pace of their peers. For some, the pace set in the classroom is too fast, while for others, it drags on painfully slow.
This is why one of the best benefits of online learning — the one that gives students perhaps the biggest edge — is the ability to learn at their individual pace.
"I enrolled my kids in online schooling because I wanted them to have a balanced education individualized to their needs," Mylroie adds. "We have had teachers at Utah Online School who demonstrated an impressive commitment to making sure my kids understand difficult concepts and are invested in their success in school."
Schools like Utah Online School understand that each student has unique talents and desires, as well as learning strengths and struggles that it believes can be made even better through the world of online learning.
×