Estimated read time: 3-4 minutes
This archived news story is available only for your personal, non-commercial use. Information in the story may be outdated or superseded by additional information. Reading or replaying the story in its archived form does not constitute a republication of the story.
A Granite High School student was taken to the hospital today after she overdosed on cough syrup.
It comes a day after four students overdosed on prescription pills at Matheson Junior High School in Magna.
Granite School District spokesman Randy Ripplinger says today the girl was at a Sconecutter restaurant near Granite High at 654 E. 3300 South when someone noticed her.
An officer from the high school responded and took the girl back to the school. He then called emergency crews, and the girl was taken to the hospital. Granite High is located at 3305 S. 500 East.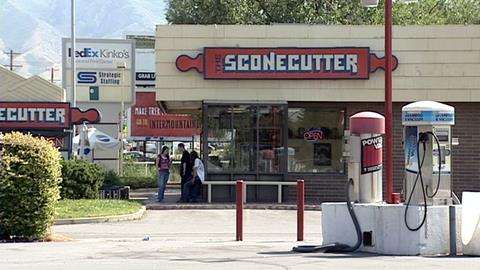 The district is concerned, but it's emphasizing this is not an epidemic. "If you look at a statewide average, we are not the highest in the number of incidents of students using drugs in the state, but we're very concerned about the numbers we do have," Ripplinger said.
"When we're in school 180 days a year, you can guarantee that every day almost there's somebody violating drug policies and crimes somewhere in our system. Now you spread that statewide, you look at districts that are smaller, larger than us, you'll find even more incidents," he said.
School officials say drug incidents like this are not uncommon. In fact, statistics show during the 2006-2007 school year, there were 195 drug-related incidents in the Granite School District.
Ripplinger said parents need to take an active role and talk to their kids about drugs. "I'm not going to lay the blame at the schools nor at the parents, but we share the responsibility with parents to train these kids."
He added, "This is a societal problem that is just absolutely huge. We plead for community support on this issue. We have many community councils in our school district that work with us on this, but the homes of the families have got to get involved and realize that they can't wait until the kids are teenagers to start talking to their kids about drugs."
This comes a day after four students at Matheson Junior High overdosed on Tramadol, a pain medication. All four girls were taken to the hospital. In both yesterday's and today's overdoses, the girls were OK.
Salt Lake County Sheriff's deputies say the pills came from one of the girl's homes. All four students could face enhanced charges for having them in a drug-free zone.
Deputy Levi Hughes with the Salt Lake County Sheriff's Office said, "This is something we're taking pretty seriously because we're seeing such a rise in prescription medication abuse in Utah, especially among teenagers."
Years ago, teens abused alcohol and marijuana, but now the drugs of choice are prescription painkillers and over-the-counter cold and cough medicine. What officials are seeing at teen treatment centers is kids popping, swapping and selling legal drugs in significant numbers.
Derek Davis, with valley Mental Health, said, "Kids are taking them in such large quantities, they're taking 20 to 30 tablets at a time, which is really dangerous."
His advice for parents is to keep open lines of communication and keep better tabs on medication in the house.
E-mail: aadams@ksl.com
E-mail: corton@ksl.com
×
Related links
Most recent Utah stories