Estimated read time: 2-3 minutes
This archived news story is available only for your personal, non-commercial use. Information in the story may be outdated or superseded by additional information. Reading or replaying the story in its archived form does not constitute a republication of the story.
The attorney for a man whose arrest was videotaped and posted on the Utah attorney general's Web site believes his client is a victim of the attorney general's own political re-election campaign. It's been two weeks since the arrest and still no charges have been filed, yet video of the arrest is still on the site.
The arrest of Adam Rich was publicized as the attorney general's new Web site was unveiled two weeks ago. The attorney general's office says it's not the first and won't be the last of a suspected Internet predator's arrest to be profiled online.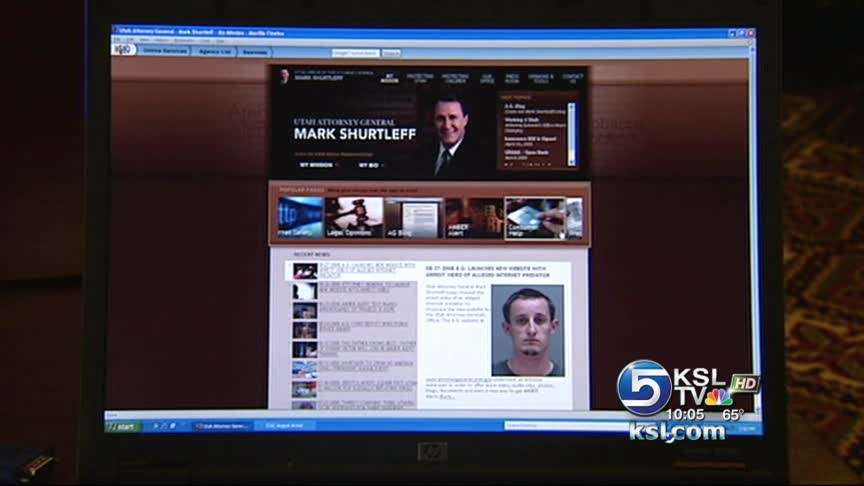 The suspect's attorney says his client is eager to fight the charges in court and questions why the wheels of justice are moving so slowly. Twenty-six-year-old Adam Rich was arrested Aug. 27, after investigators say he arranged online to meet an underage girl for sex.
The girl turned out to be a police officer, and Rich was arrested for trying to entice a minor over the Internet. Jonathon Grimes, Rich's attorney, said, "If it weren't for the police, no crime would occur. If you have a police officer who is trying to seduce someone who is pretending to be underaged, trying to seduce someone, I don't like it."
Rich became the poster child as Attorney General Mark Shurtleff unveiled a new Web site for his office. Enticing a minor over the Internet is a growing crime in Utah, and the Internet Crimes Against Children Task Force has made hundreds of arrests.
Paul Murphy, spokesman for the Utah Office of the Attorney General, said, "There are a lot of people out there who are online, arranging to have sex with children. We need parents to be aware of it, we need children to be aware of it, and, once in awhile, it's good to know there are real people out there trying to hurt children."
Rich, who has no previous criminal history, was released from jail 72 hours after his arrest because no charges were filed. While he waits for charges to be filed, the debate over a suspect's right to be presumed innocent, versus the public's right to know, continues.
"I find it a little disheartening that it seems for Mr. Shurtleff, that sound bites and headlines are more important than actual justice," Grimes said.
Murphy said, "Mr. Rich's attorney seems to be doing everything possible to get his client on TV every single night. Mr. Rich is not the first person being shown on TV being arrested."
The attorney general's office says it's not unusual for charges to take two weeks to be filed after an arrest and expects criminal charges will be filed against Adam Rich on Monday.
E-mail: spenrod@ksl.com
×
Related links
Most recent Utah stories