Estimated read time: 2-3 minutes
This archived news story is available only for your personal, non-commercial use. Information in the story may be outdated or superseded by additional information. Reading or replaying the story in its archived form does not constitute a republication of the story.
LEHI — It may be a week before Black Friday and more than a month to Christmas, but the package-theft season is well underway, and police are cautioning homeowners to be prepared.
Nobody knows the risk better than Janelle Robinson, a Lehi woman who came home Monday to find a package had been taken from her front porch.
"We've always felt very safe, we've had no issues of crime to us or any of our neighbors, so it definitely was surprising to us," Robinson said outside her home Friday evening. "It's kind of just a sick feeling, you know. You hear a lot about porch delivery thefts and I guess we always thought, 'yeah, it happens, but will it ever happen to you?' but it certainly happened to us."
Surveillance video from the Robinson home shows a man casing the home, then walking up and taking the package.
"It's a quick pluck-and-go," Robinson described.
Robinson posted the video to Facebook in hopes of identifying whoever stole the package, which contained a flashlight.
Lehi police Sgt. Brian Larsen said detectives received several tips, and they were able to track the man down Friday afternoon based on those leads.
Police had not disclosed the name of the man arrested as of Friday night, but they said he had been booked on suspicion of mail theft.
"When I came home from work today, a Lehi officer was here at our home to let us know that they had actually identified the gentleman," Robinson said.
Robinson and the officer then noticed a crumpled bag left on the doorstep. The stolen flashlight was inside.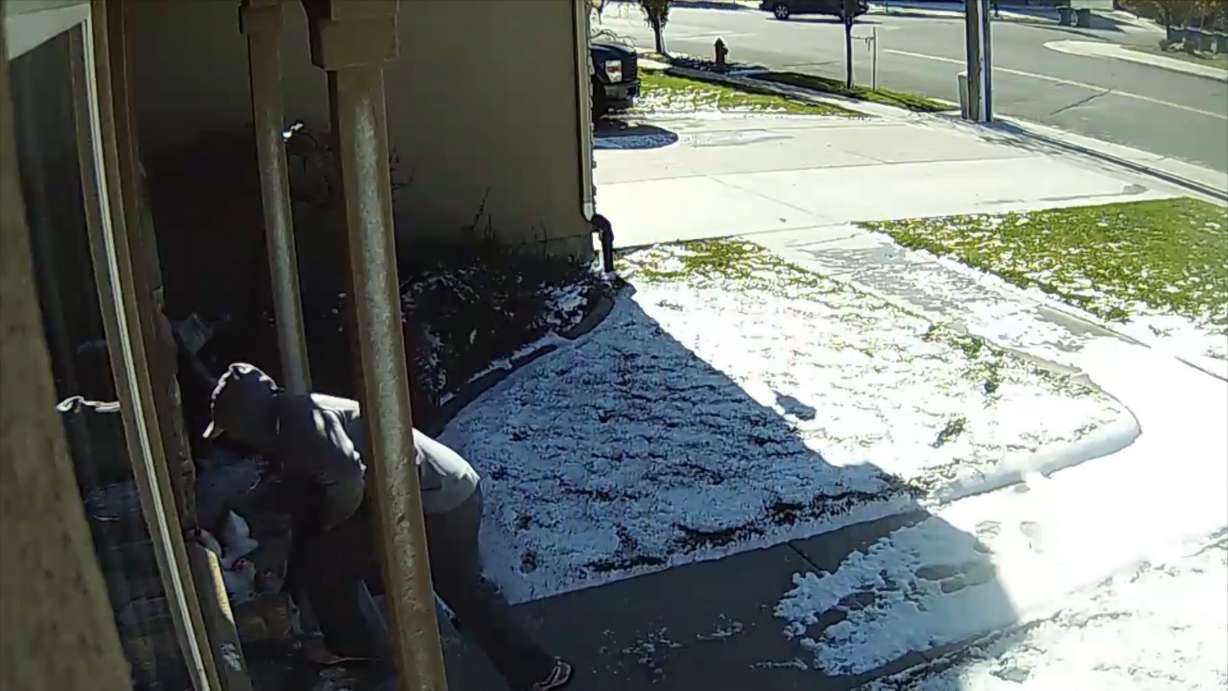 Robinson, once again, referred to her surveillance cameras, which showed the man returning Robinson's property to the front step.
"You can see, there is a little bit of damage on the package," Robinson said, going over the flashlight in its packaging. "I had no idea that he'd bring it back, but I'm glad he did."
Police advise people to track their packages and know the anticipated arrival times, and to have a trusted neighbor or family member retrieve the packages if they are not home.
"The best advice is to have packages not left unattended," Robinson said.
She hoped her story would make others aware.
"If they're stealing packages off my porch, they're probably stealing packages off of other people's porches," she said.
×
Photos
Most recent Utah stories