Estimated read time: 3-4 minutes
This archived news story is available only for your personal, non-commercial use. Information in the story may be outdated or superseded by additional information. Reading or replaying the story in its archived form does not constitute a republication of the story.
SALT LAKE CITY — The announcement of sites for four new homeless shelters has been delayed — again.
Earlier this year, the Salt Lake City Council requested that Mayor Jackie Biskupski make public her recommendations on Oct. 10, but her office proposed a different timeline after that deadline came and went.
According to a timeline released at the end of October, the four sites were slated to be announced Monday. But Matthew Rojas, Biskupski's spokesman, said Friday that deadline won't be met.
"Everything's going really positively. It's just we're still negotiating," Rojas said. "There's one particular property that everyone wants to see happen, so we're all working hard to get it done."
Possible locations of the city's new homeless resource centers — meant to break up the overflowing population at The Road Home downtown — have remained secret, pending selection by the mayor and City Council.
City leaders have reviewed recommendations from the city's Homeless Service Site Evaluation Commission, composed of community and business leaders and service providers.
Rojas said the mayor and City Council have collaborated on four locations, but final negotiations with property owners still need to take place.
He declined to give more details about the nature of the negotiations or how many sites have been secured.
"I'm disappointed that we aren't going to be able to move forward on Monday," said City Councilwoman Lisa Adams, shortly after she heard of the delay. "We reached consensus (on the sites) over a week ago."
But Adams acknowledged real estate negotiations can be time-consuming and sensitive.
"I'm disappointed we're not ready to go, but the most important thing is we get good sites on favorable terms," she said.
Rojas said all stakeholders had been notified of the delay.
It's not crystal clear exactly when city leaders will be able to make the site selection public, Rojas said, adding that the mayor's office is "fairly confident" the announcement will be made in late November or early December.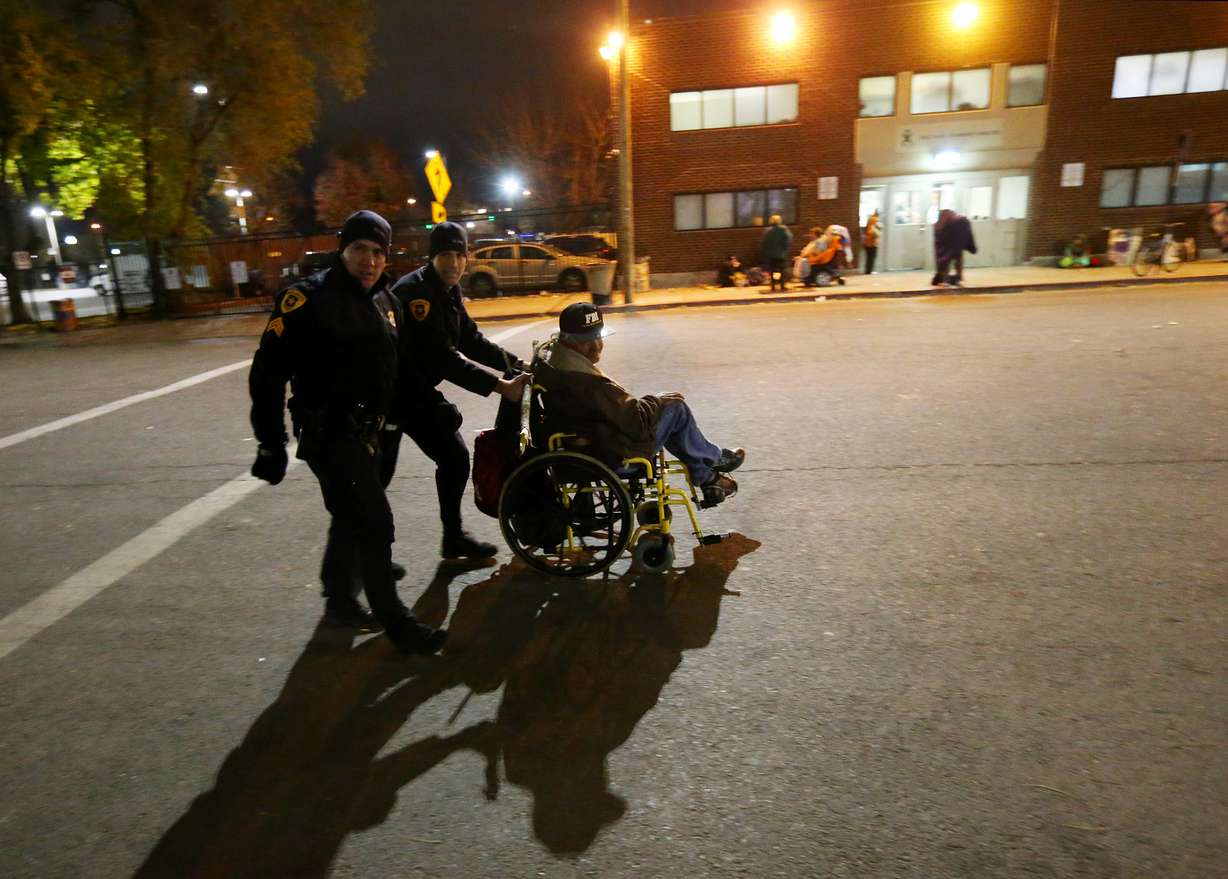 The homeless site selection process has spanned nearly two years, after former Mayor Ralph Becker formed the 30-member site selection commission in December 2014.
Initially, Biskupski and Salt Lake County Mayor Ben McAdams aimed to place two, 250-bed shelters in Salt Lake City, but the City Council pushed back, demanding smaller shelters. They worried a larger shelter would not integrate well into neighborhoods.
After a closed-door meeting at the end of September, the stalemate over the number and size of the shelters ended when Biskupski conceded to the council's demands.
At the time, the mayor acknowledged the site selection "will no doubt be difficult." City Council members have also acknowledged the public will likely not readily welcome a shelter into their neighborhoods.
Once the sites are announced, the public will be invited to provide input on the shelters — but the sites themselves won't be up for negotiation, Adams said, as to not pit neighborhood against neighborhood.
"I'm sure there will be some people who will be upset about that," Adams acknowledged, "but the reason you elect people is to deal with the hard stuff."
Instead, public discussion will focus on design and where certain shelters — whether they be for single men, single women, or families — will land, the councilwoman said.
Previously, a series of public workshops were slated for the week of Nov. 28. It's not yet known when those will be rescheduled.
×
Most recent Utah stories