Estimated read time: 2-3 minutes
This archived news story is available only for your personal, non-commercial use. Information in the story may be outdated or superseded by additional information. Reading or replaying the story in its archived form does not constitute a republication of the story.
DELTA — There is very little left of the Stutz family home that once housed more than a dozen children. The house caught fire Sunday when the family was away at church.
As sister-in-law Ronnett Stutz explained, the house in Millard County is a total loss. "They don't have anything," she said. "No curling irons, no clothing, nothing. Whatever was in the home is gone."
Mike and Misty Stutz adopted all 16 of their children out of foster care over the years, including most recently, a group of seven siblings. Their oldest two children are now adults and live on their own.
"They're really great people," Ronnett Stutz said. "They're very wonderful, generous people. They are very caring about their family."
Ronnett Stutz, along with other family and friends, are now working to help the large family recover. While various donations have helped with their immediate needs, Ronnett Stutz says the family is struggling with one major problem.
"We want to get them a home as fast as we can," she explained. "Sometimes when things happen, especially kids with a traumatic background, it triggers past experiences for them. And so, not having a home is very traumatic for them."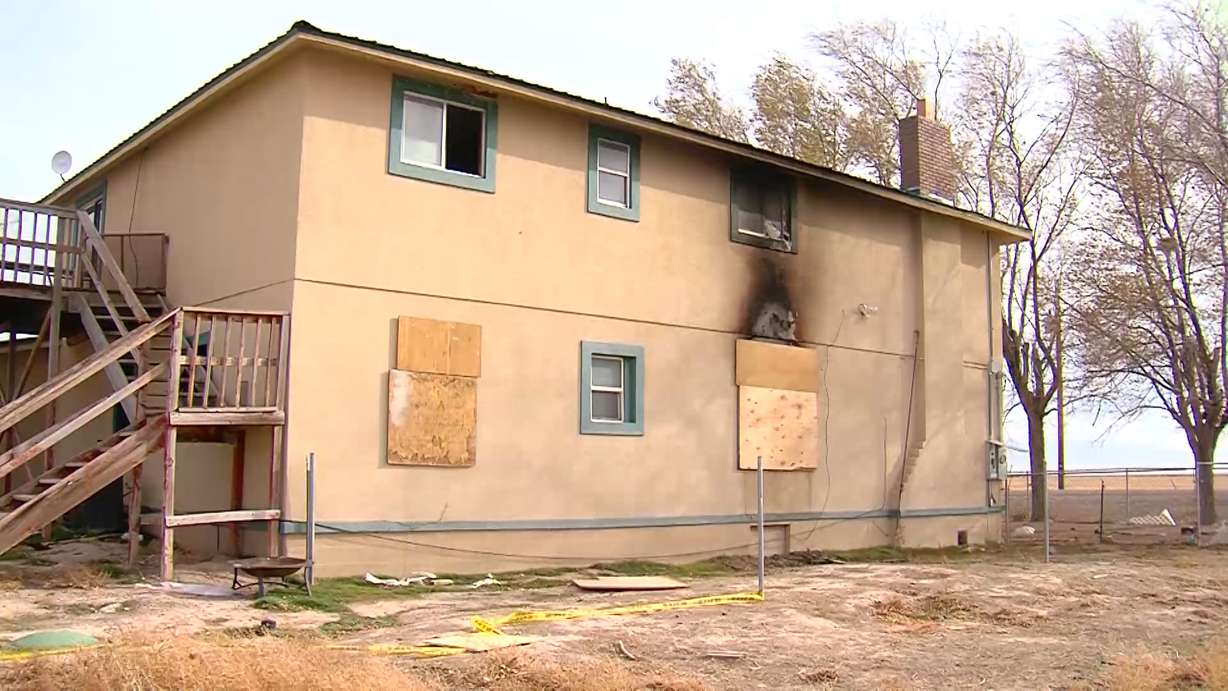 To make things worse, she says as a truck driver, Mike Stutz has been unable to get home to help his family. His wife, Misty, is handling things without him for now.
"She's holding her own, but she's overwhelmed," Ronnett Stutz added.
The family has set up a donation page* for the Stutz's. In the meantime Ronnett Stutz says they're focused on working to find an affordable solution in getting the large group back in a home, ideally in Utah county, where they have more family and friends to support them.
"We're trying to get them a place where they can stay together," she said.
---
*KSL.com does not assure that the money deposited to the account will be applied for the benefit of the persons named as beneficiaries. If you are considering a deposit to the account, you should consult your own advisors and otherwise proceed at your own risk.
×
Photos
Most recent Utah stories