Estimated read time: 4-5 minutes
This archived news story is available only for your personal, non-commercial use. Information in the story may be outdated or superseded by additional information. Reading or replaying the story in its archived form does not constitute a republication of the story.
DETROIT — The Detroit Lions ended a three-game losing streak Sunday and handed the Philadelphia Eagles their first loss of the season with a 24-23 victory at Ford Field.
And the Lions (2-3) did it with five players on the roster with ties to Utah — the most of any team in the NFL. All of them play on defense, and each one represents the Beehive State in his own way.
It starts with Haloti Ngata, a former Highland High star who went on to a standout career at Oregon before being drafted with the No. 12 overall pick in the 2006 NFL Draft.
Ngata is also the elder stateman of the Lions' Utah contingent. The 11-year veteran is also a relative newcomer to the Motor City, joining the Lions before the 2015 season.
"Detroit is awesome," he said. "I love it here. The area is awesome."
Ngata also gives back through the Haloti Ngata Family Foundation, especially back home in Salt Lake City.
"That's why I like to go back home and do a lot of things in Salt Lake City," Ngata said. "Just because I want to have that pro athlete presence there, where a Polynesian kid can be, 'hey, I can do what he does.' Or any kid. It doesn't have to be a Polynesian kid, any kid from Utah."
At 32 years old, Ngata has earned the respect of his peers — especially the other Beehive State stars.
"Haloti, I don't say nothing to him because he's older," said former BYU linebacker Kyle Van Noy, who hails from Reno, Nevada. "He's the OG of the group, so I can't really say anything to him. He's a great guy."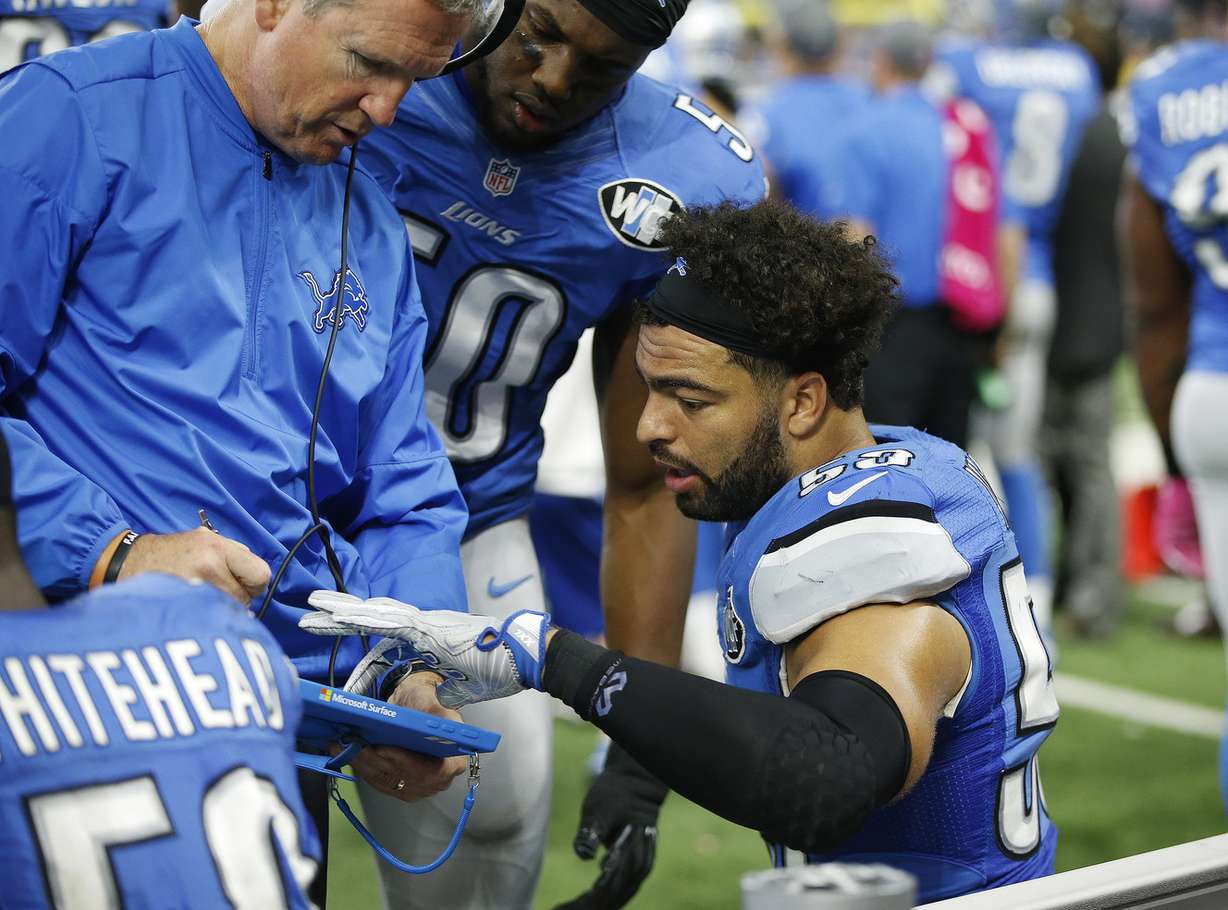 Van Noy is in his third season and has become a starter on the Lions' defense. Off the field, he and his wife Marissa have started the Van Noy Valor Foundation to help children who are adopted, in foster care, or underprivileged.
"It is an honor to play in the National Football League and it's a blessing," he said. "I'm really blessed because a lot of people want to be in my shoes and I'm grateful — very, very grateful — to be here and just continue to rep the Y., the Lions and my family."
Former Southern Utah safety Miles Killebrew was drafted in last April's NFL Draft by the Lions, and he still has to explain where SUU is on a map to many of his new teammates.
"Their like, 'Southern Utah? Where is that at?'" said Killebrew, a native of Las Vegas. "Well, it's in the name, guy."
Killebrew helped put Southern Utah on the map in college, turning the program into a winner. The things he learned in Cedar City helped him reach his NFL dream.
"Work ethic. Just being able to drive to achieve my goals even when you are expected to fail sometimes," Killebrew said. "To just work through it. I'm used to being the underdog."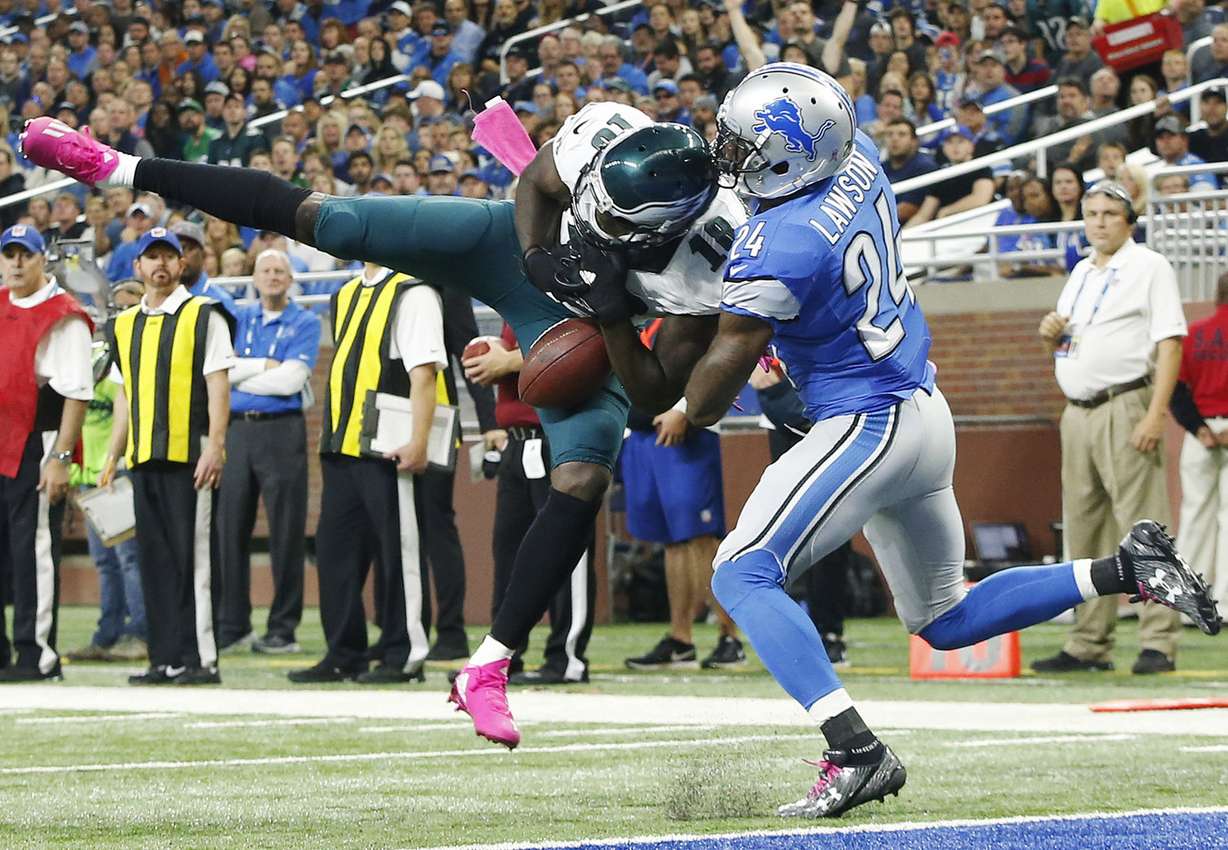 Former Utah State star Nevin Lawson is living his dream in Detroit.
But in January, he'll take on a much bigger challenger than covering All-Pro receivers — he will become a father.
"It was definitely my dream growing up. I remember telling my mom that I was going to the NFL," he said. "She always believed in me and told me I would make it. I did it.
"I have a wife and I have a daughter on the way and it just makes the journey that much sweeter," Lawson added. "My pops always taught me to step up to any challenge that comes your way. At the end of the day challenges are going to come so being a father is going to be a great challenge and responsibility but I'm excited about it."
Former BYU defensive lineman Ziggy Ansah established himself as a star and made the Pro Bowl last season. But in the second game this season, he suffered a high ankle sprain and has been out of the lineup, and wasn't available to the media this weekend.
While he's not playing, he did get a chance to make the trip to East Lansing, Michigan on Saturday to support BYU during their win over Michigan State.
There's no timetable for Ziggy's return, but he hopes to back terrorizing NFL quarterbacks very soon.
×
Photos
Related Stories