This archived news story is available only for your personal, non-commercial use. Information in the story may be outdated or superseded by additional information. Reading or replaying the story in its archived form does not constitute a republication of the story.
SALT LAKE CITY — In 13 months, Vivint Arena will be very different than the arena Jazz fans have known for 25 years, thanks to renovations totaling $125 million announced Wednesday.
A top-to-bottom-renovation will radically alter the look and feel of one of the oldest arenas in the NBA; changing it into a building that can last another two to three decades as the home of the Utah Jazz. In a presentation made Wednesday afternoon, executives from the Larry H. Miller Group of Companies, ICON Venue Group, SCI Architects and Layton Construction detailed the planned improvements.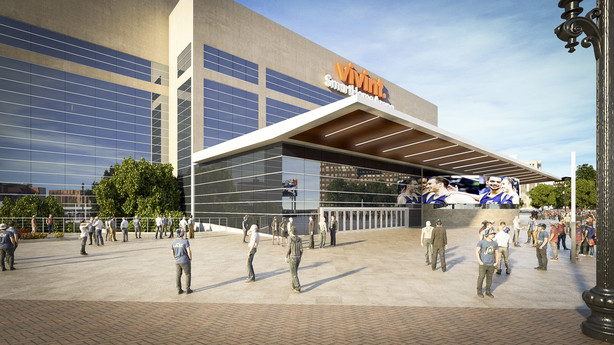 The entrances will be extended and rebuilt to bring visitors inside for ticket services and security, and an overhang will be built to shield guests from the weather as they enter.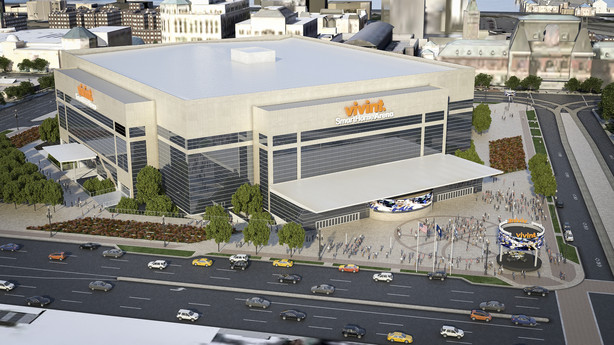 The plaza on the north-east corner of the arena block will have a large videoboard added for outdoor watch parties. The current entry sign will also be rebuilt, along with a stage added underneath for bands to play. Trees will be removed in this corner of the block for a larger fan plaza.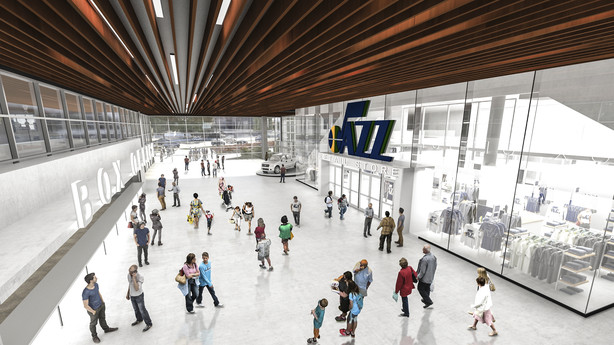 A two-story retail store, the main Jazz store, will be in the entry atrium. "People will be blown away with how special it is," said Murray Beynon, principal of SCI Architects.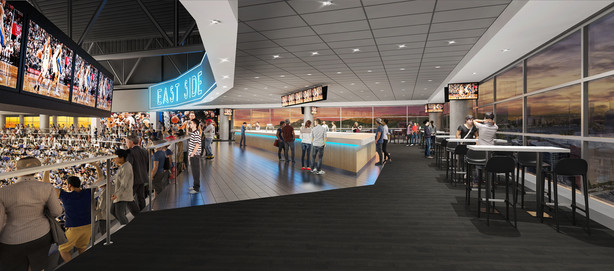 The top of the upper bowl will be a completely new concession and concourse ring. Fans will be able to walk up from their seats in the upper bowl to get to the concourses directly. "We wanted to take care of our fans at all levels," says Starks.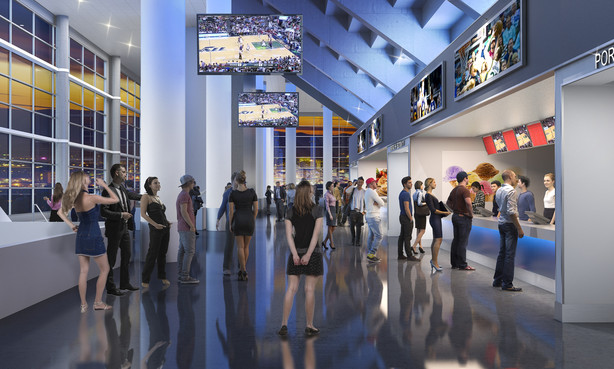 The main concourses will be brightened, with new lighting systems and tons of video boards everywhere. The goal: fans never have to take their eyes off the game to get food.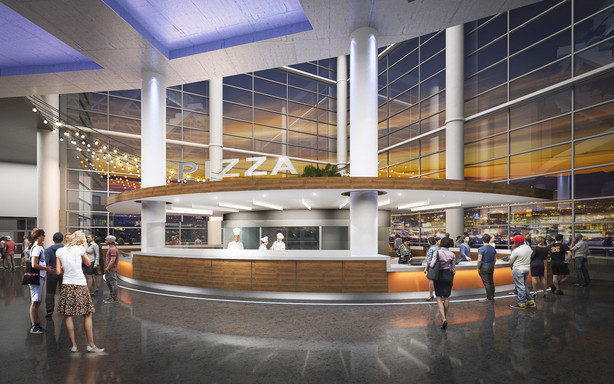 The arena corners will feature four new restaurants: one serving burgers, one with pizza, one with Mexican food, and one with healthy options. These restaurants will feature open kitchens and seating. Elsewhere, concession stands will have new kitchens and equipment to bring "hotter, better, and faster" food.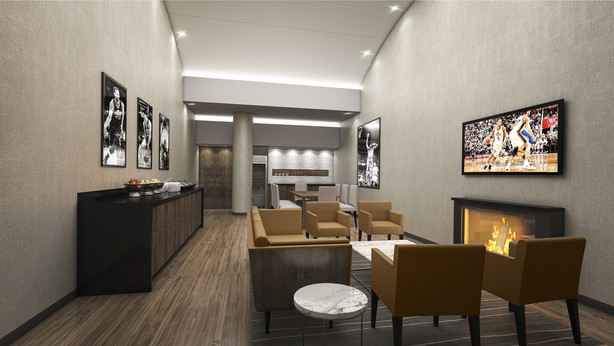 Suites will be completely rebuilt, with bathrooms removed to make them 30 percent larger.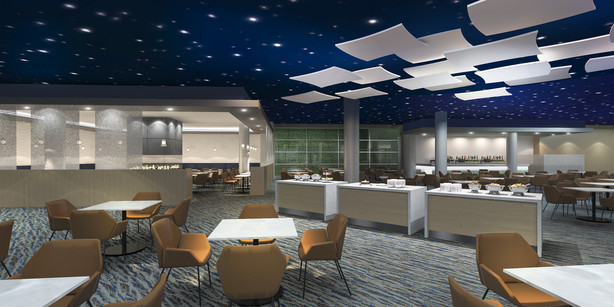 Five new clubs will be added on level two for pregame and half-time dining.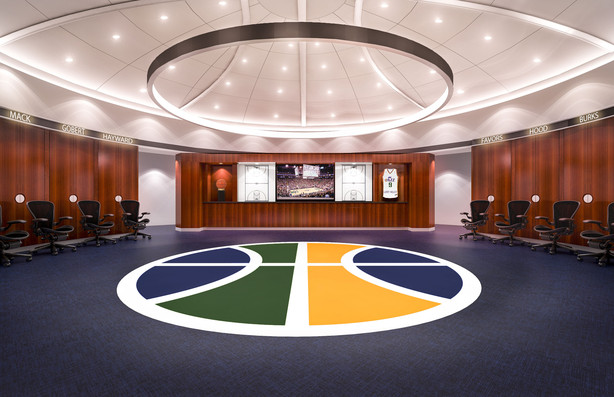 Both home and visitor locker rooms will be completely rebuilt. The goal is to make the Jazz arena experience intriguing for home and visiting players alike, maybe making a difference to free agents nationally. "We believe that the player campus area will be second-to-none in the NBA."
Additional changes:
New seats will be installed in the lower and upper bowls. Starks said that the team had not yet decided what color the new seats would be.
There will be a reduction in the total capacity of the arena, but it will still be among the arenas with the most seats in the NBA.
Solar panels are being installed on the arena roof ("Almost completed," says Starks).
High-speed internet infrastructure for fans will be added, along with a mobile app. Arena president Jim Olson says the arena will also benefit from "cloud-based technology and predictive analytics," but it's not at all clear what that means for fans.
The arena will undergo most of construction after the end of the 2016-17 basketball season (April, May, or June, depending on the Jazz's playoff success), and will be completed by October 2017. The arena will close during the construction, and the Utah Jazz Summer League will move elsewhere (likely the Huntsman Center) during the construction. Some building will begin during the season on nonpublic facing areas, such as the five clubs on level two.

Owner Gail Miller said the arena renovations send a message to the community. "This should make no question that we are committed to being here, we are committed to getting a championship and we're here for the long haul," Miller said. "I hope fans will support us with that."

×