Estimated read time: 2-3 minutes
This archived news story is available only for your personal, non-commercial use. Information in the story may be outdated or superseded by additional information. Reading or replaying the story in its archived form does not constitute a republication of the story.
A Sandy woman is $1 million richer after winning the jackpot on NBC's game show "Deal or no Deal." She's the first contestant to win the big prize, and she's got big plans for the money.
Jessica Robinson didn't know she'd get five $1-million cases instead of just one. She says she had a strategy going into the show, she stuck with it, and it paid off.
Robinson watched herself win the big prize on "Deal or No Deal" surrounded by her family and friends Monday night. This morning she got up early to be interviewed on the "Today" show. When the hosts asked her what her strategy was, she explained that she focused on three cases that she thought would have the highest amounts. She said, "My strategy did work. The last three cases were the three highest amounts. So it just made it not as risky at the end. That was why, that was my strategy."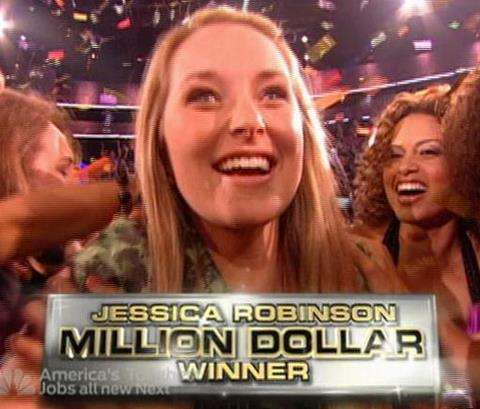 She said she didn't remember much about the big moment when she found out she won a million dollars. She was just glad she didn't have to keep it a secret anymore -- the show was taped two months ago. She said, "People try to get it out of you like, 'How happy are you on a scale of one to 10?' And it's like, 'C'mon, you're just going to have to watch.'"
Robinson turned down the last offer of half a million dollars. There were two cases left: One was worth $200,000, the other was worth $1 million. The $1 million was in her case.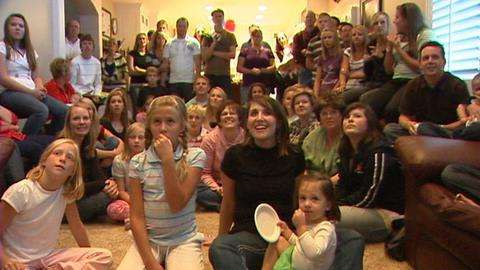 Family and friends watched anxiously as she turned down every offer and each case was opened. The crowd went crazy, of course, when the final case opened.
Robinson applied for the show during tryouts in Salt Lake after a friend told her she would be perfect for it. "So I went, stayed in line forever and ever, and it paid off," she said.
She says she thinks she was picked because she was pregnant, and animated. "I was totally crazy at the audition. I was like 'yee-haw! And I was crazy, 'cuz I'm not like that all the time, I promise."
Now that the secret is out and Robinson is a millionaire, she has plans for the money: "We'll buy our first home, which I'm really excited, and then put it towards college funds, put it towards future things, and make it just work and grow," she said.
The family plans to move to Texas next year. Nothing against Utah, Jessica says she just hates the snow. Her baby boy is due Sept. 30.
E-mail: abutterfield@ksl.com
E-mail: mrichards@ksl.com
×
Related links
Most recent Utah stories