This archived news story is available only for your personal, non-commercial use. Information in the story may be outdated or superseded by additional information. Reading or replaying the story in its archived form does not constitute a republication of the story.
Carole Mikita ReportingHow do you feel about tattoos? Does having one or not having one have anything to do with your faith? Those were questions a panel of Latter-day Saints answered today during the annual Sunstone Symposium.
For 27 years now, people of many different backgrounds, who share a link to the LDS faith, have gathered in workshops for a week in August to discuss varied topics. One of today's sessions was titled: Does tattoo taboo ring true for Mormon youth?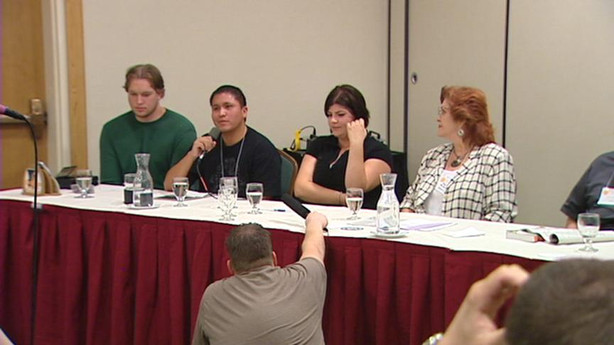 Hundreds of Latter-day Saints gather annually for the Sunstone Symposium. One workshop involved a panel discussion about tattoos.
At a special youth meeting six years ago, President Gordon B. Hinckley advised them against body piercing and tattoos.
Pres. Gordon B. Hinckley, The Church of Jesus Christ of Latter-day Saints, November 2000: "You are a child of God. Your body is his creation. Would you disfigure that creation with portrayals of people, animals and words?"
Michelle Miller talked about her nine tattoos; they represent stages in her life, but she began as a 16-year-old rebelling against her parents, addicted to the attention they bring, she says, and the pain.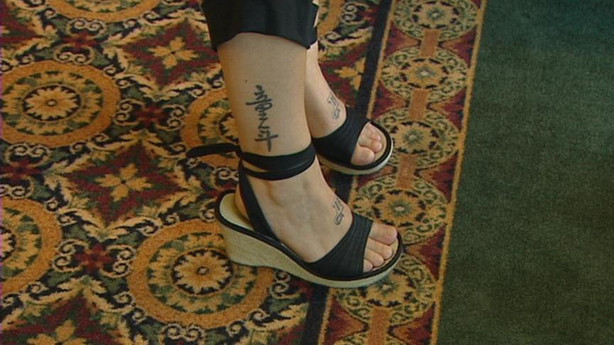 Michelle Miller: "It's not something that makes me insanely uncomfortable. It does put you in a zen-type mode; it's kind of a meditation-type thing, if you will. Some people, Indians get peyote, I get tattooed."
Raised by parents he calls strict Latter-day Saints, Manuel grew up in Australia. He doesn't have any tattoos yet, but has been planning for several years to get two of them, based on Hinduism.
Manuel Nielsen: "I've been studying a lot of different religions. The extensive one, the one that I've been planning for a longer time, is kind of an embodiment of that journey that I went through."
Michael Negale from New Mexico spent one year at BYU, became disillusioned and immediately got this tattoo. He regrets it now.
Michael Negale: "My mind has changed. Back then, I wasn't thinking too clearly. Right now I'm clear minded, it just doesn't fit."
The Sunstone Symposium continues at the Sheraton Hotel in downtown Salt Lake through Saturday.
×