Estimated read time: 3-4 minutes
This archived news story is available only for your personal, non-commercial use. Information in the story may be outdated or superseded by additional information. Reading or replaying the story in its archived form does not constitute a republication of the story.
SALT LAKE CITY — For four years, Roxanne Wadman has questioned what her daughter could have done to provoke the violent beating that killed her.
"Nothing," Wadman answers. "She didn't deserve that for any reason."
Alicia Sherman wasn't perfect, her mother says, but she was a loving daughter and sister beloved by many.
At a sentencing hearing for her daughter's killer, Wadman told the judge that while Daniel Jay Folsom, 54, sits behind bars, her family will also suffer.
"Dan is going to prison. We're all in prison. We have to live with this the rest of our lives," Wadman said. "I don't think he should deserve to ever get out and have any kind of a life, because Alicia certainly doesn't have one anymore."
Sherman, 45, died of traumatic brain injuries following a violent attack from her boyfriend. Prosecutors say that before she showed up covered in bruises and asking for help at a neighbor's home, Sherman was dragged violently from room to room in her Murray home, suffering repeated kicks and punches from Folsom.
Folsom, of Murray, was found guilty in June of murder, a first-degree felony, as jurors passed on the option to find him guilty of a lesser charge of manslaughter or homicide by assault.
At trial, Folsom claimed it was Sherman who was the violent one in the relationship, attacking him that day while he was blackout drunk. He unknowingly lashed back, according to his attorney, tossing Sherman off and causing her to hit her head on a table.
Wadman said Friday that it was Folsom who chose to turn on her and then keep attacking.
"I've never heard any kind of remorse. … All I've heard is what a monster Alicia was," Wadman said. "He chose to use his hands and beat my daughter to death."
As she finished her remarks to the judge, she turned to Folsom.
"Shame on you Dan, you know what you did."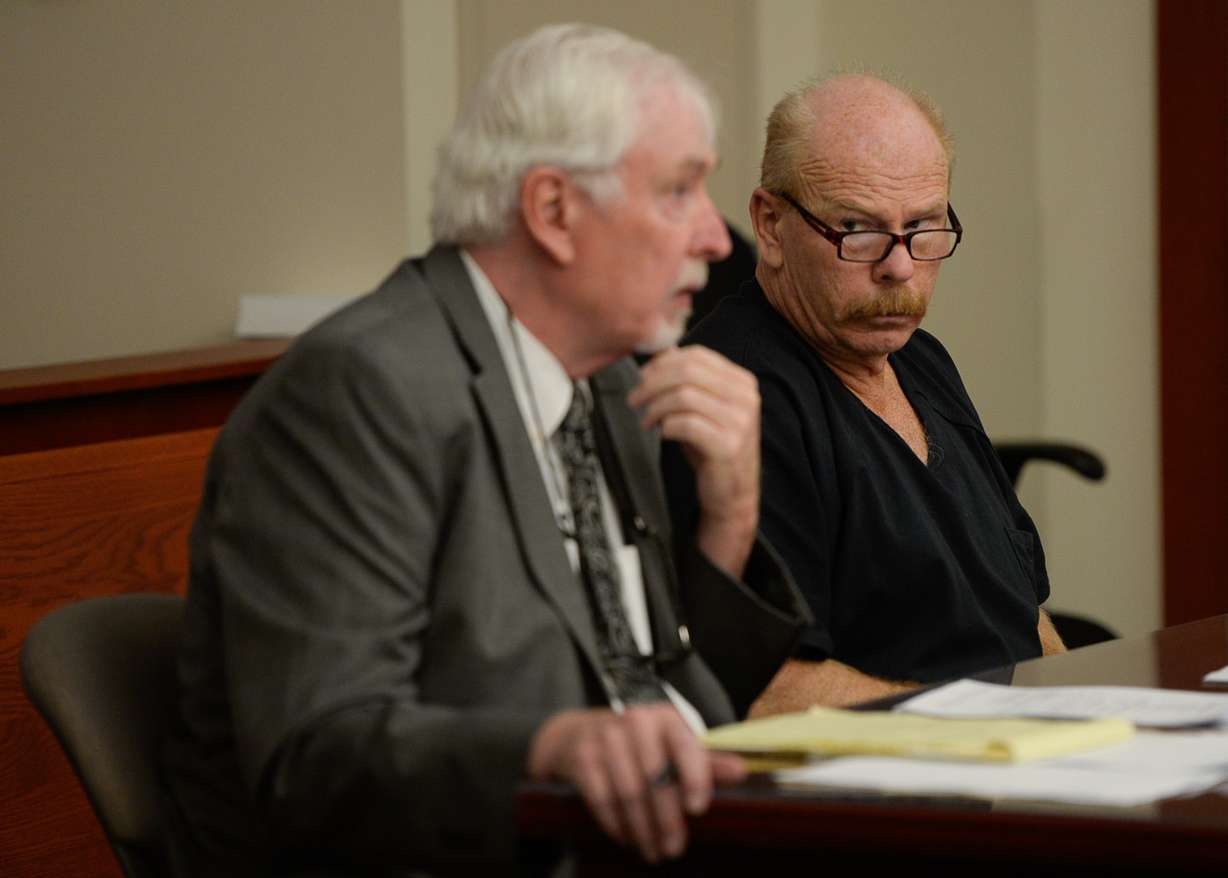 Folsom read a brief statement before the sentence was handed down Friday.
"Alicia Sherman meant everything to me. She was the love of my life. The pain these events have caused her family, especially her mother, Roxanne, is beyond words. I want them to know that I did love her and she loved me. I am sorry for your loss," Sherman said.
He went on to thank the court, but added: "I don't think I received a fair trial and I am going to appeal. Hopefully I will get a new trial and the full story of her long-term psychiatric drug abuse and her violent attacks on me can be fully presented to a jury."
Salt Lake County deputy district attorney Bradford Cooley said jurors found no grounds for Folsom's self-defense claims.
"There's no remorse, there's no apology, because even today Mr. Folsom doesn't believe he is responsible for this. He blames Ms. Sherman," Cooley said.
Third District Judge Elizabeth Hruby-Mills sentenced Folsom to 15 years to life in prison.
"You let brutality take over and you beat her senselessly for a long amount of time," Hruby-Mills said.
Folsom has 30 days to appeal the sentence.
×
Photos
Related Stories