Estimated read time: 3-4 minutes
This archived news story is available only for your personal, non-commercial use. Information in the story may be outdated or superseded by additional information. Reading or replaying the story in its archived form does not constitute a republication of the story.
SALT LAKE CITY — A jury ruled Thursday that a Murray man is guilty of murdering his girlfriend, who died of traumatic head injuries after she showed up at a neighbor's home covered in bruises and asking for help.
Before Alecia Sherman died of severe bleeding in her brain on Dec. 19, 2011, prosecutors say she was dragged violently from room to room in her Murray home, suffering repeated kicks and punches from her boyfriend, Daniel Jay Folsom.
Folsom, 54, was convicted of murder, a first-degree felony, in Sherman's death. Jurors considering the case had an option to find him guilty of a lesser charge of manslaughter or homicide by assault. The verdict was handed down after three hours of deliberation Thursday and six days of trial.
"I think he got what he deserves," said Roxanne Wadman, Sherman's mother. "We all know that he did it and the family can finally have some closure."
Folsom will be sentenced at 10 a.m. on Aug. 26. Folsom's defense attorney, Robert Breeze, said he disagreed with some of the evidentiary rulings in the case and plans to appeal the verdict.
In final arguments Thursday, Breeze told jurors that court records and the woman's own journal show she was the violent partner in the relationship, and argued that Sherman died from hitting her head when she attacked Folsom while he was blackout drunk.
---
I think he got what he deserves. We all know that he did it and the family can finally have some closure.
–Roxanne Wadman, Alecia Sherman's mother
---
Police were called when a badly injured Sherman, still in her pajamas, arrived at a neighbor's home, still alert and talking. However, as an ambulance reached the hospital, Sherman's eyes were unfocused and pointing in different directions, making it clear her internal head injuries were extensive. Emergency surgeries did not save her.
Salt Lake County deputy district attorney Bradford Cooley detailed Sherman's injuries to the jury Thursday, saying there is no question that the violent assault by Folsom led to her death. The backs of both of Sherman's hands were bruised and swollen, he said, hit repeatedly while she tried to protect her head, and contusions across her whole back are evidence she was hit and kicked while she was on the ground.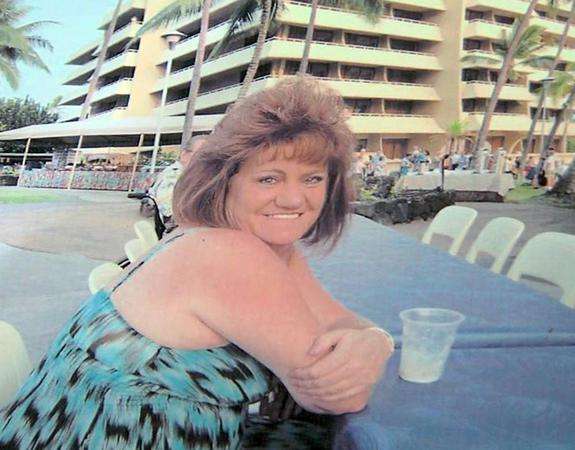 The attorney asked jurors to consider Folsom's mental state, saying the duration and depravity of the attack shows the man was well aware of the damage he was doing.
"She was on the ground, the defendant was punching her, kicking her or striking her with something hard enough to cause hemorrhaging," Cooley said. "He clearly was going at this for some time. This was a prolonged assault. This was a prolonged attack on Alecia."
Breeze, however, compared his client to "big, dumb Lenny" in the classic John Steinbeck novel "Of Mice and Men," saying Folsom was an alcoholic since his teen years who had always been loyal to his volatile and troubled girlfriend despite a number of incidents between them.
"He took great care of her, he loved her, he would never hurt her," Breeze said. "Dan was the peacemaker in this relationship. Despite everything, he stood by her."
According to Breeze, Folsom was passed out in bed that day with an "almost off-the-scale" blood-alcohol level of 0.31. That's when Sherman attacked Folsom, Breeze said, jumping on top of him. A panicked Folsom threw his girlfriend off in an attempt to defend himself and Sherman hit her head, Breeze said.
Cooley disputed the claim that Folsom was simply defending himself.
"This force was entirely disproportionate to anything Alecia could have done," Cooley said. "He was not justified in using that amount of force, whatever the circumstances may have been. The defendant is guilty of murder."
Contributing: Ben Lockhart
×
Photos
Related Stories