Estimated read time: 6-7 minutes
This archived news story is available only for your personal, non-commercial use. Information in the story may be outdated or superseded by additional information. Reading or replaying the story in its archived form does not constitute a republication of the story.
SALT LAKE CITY — Utah is said to have some of the toughest DUI laws in the country, on paper. But once a drunk driver is arrested and goes into the court system, is justice being served?
In a two-month investigation, the KSL Investigators went digging through thousands of records to question the execution of the law.
The family of Mitchell Bennett is one family also questioning that law. Bennett was one of the first professional BMXers out of Utah. To him, the two most important things in life were family and anything involving a pedal and two wheels.
"He had a car, and I don't think he ever drove it," said his son, Rick Burge. "He loved to be out on a bike. That's when he felt free."
No matter what bumps or falls or crashes Bennett encountered, Burge said his dad always got back up. But the night of Sept. 25, 2014, was the one time he stayed down.
"My dad was looking at him and gasping for air and trying to breathe," remembered Burge.
Bennett was riding his bike on 900 West near 3160 South when a car hit him from behind. Bennett struck the windshield and suffered severe head, neck and back injuries.
"The guy didn't brake, he didn't swerve, he didn't move," Burge said.
The man behind the wheel, and shown on dash-cam video failing to walk a straight line, is Peter Wilcox. In his own words, he said he never caught a glimpse of Bennett, the bike or its flashing lights.
"Scary as hell for me," Wilcox can be heard saying on dash-cam video. "I didn't even see him. That's the thing. I didn't even see him."
"He was indestructible to us kids, and to see him lying there was hard," said an emotional Burge.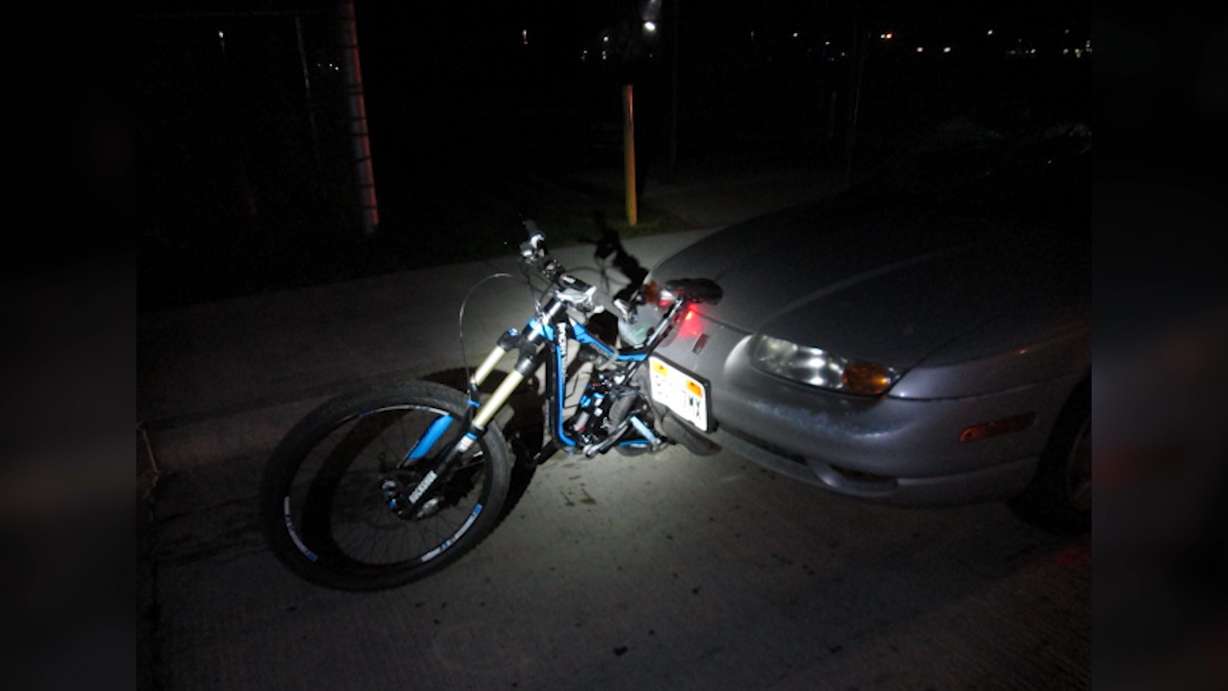 Five days after that moment, Bennett was taken off life support. Six-hundred days after that, Wilcox was sentenced to one year in jail.
"It's just, it's a joke," Burge said.
Salt Lake County District Attorney Sim Gill and his team prosecuted the case. But instead of a trial by jury, they made a deal. The original felony of up to five years in prison became a misdemeanor of no more than a year in jail.
When asked if he believed, in this case, a year in jail was fair for the man who killed Mitchell Bennett, Gill replied, "When you talk about where does the fairness lie, whether a year is sufficient, of course not. A year will never be sufficient (for the victim's family). I hate to say it, but we need to be far more consistent."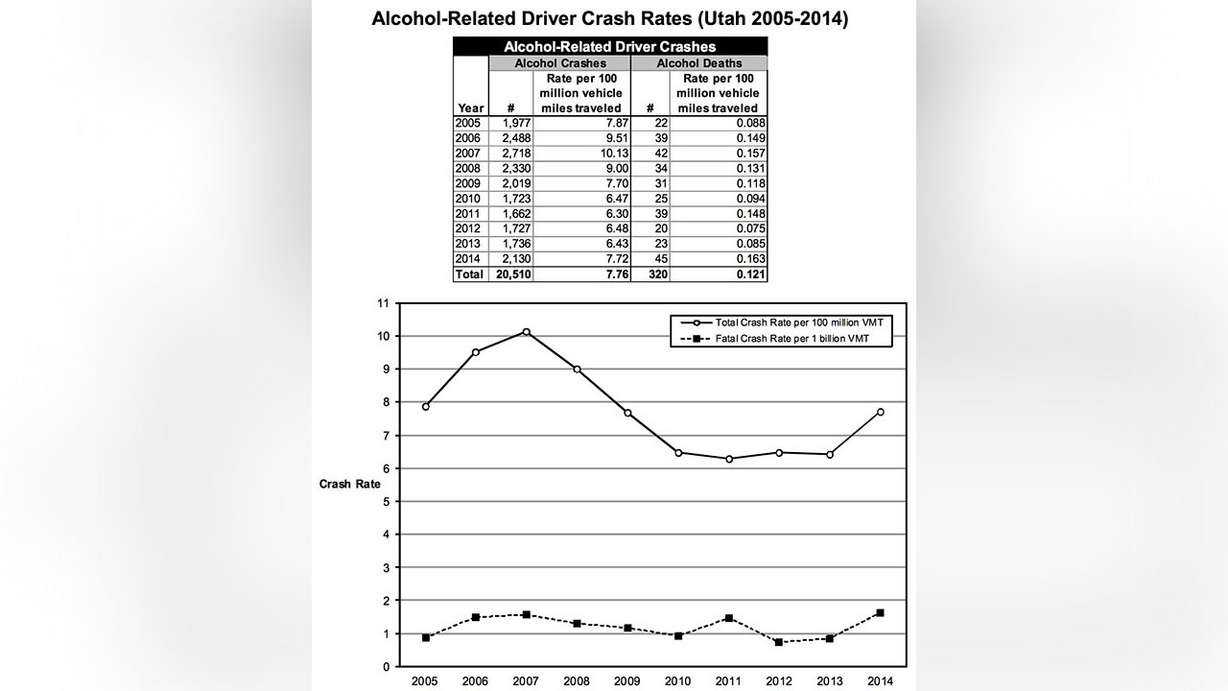 With that in mind, the KSL Investigators dug into five years' worth of documents, more than 8,700 DUI cases statewide, 570 of them repeat offenders, ranging anywhere from five to 14 DUIs. When we looked at the amount of time behind bars for people with the same number of offenses, there were major differences.
For example, body-cam video shows "Jason #1" in the process of getting his fifth DUI for driving a truck and pulling a work trailer, while using pain meds. He spent a total of 15 days in jail for all his DUIs combined. Now compare that to the six years and counting "Jason #2" is serving, for the same number of DUIs.
Another example involves "Scott" and "Sherri." Both have seven DUIs. Both were sentenced to prison. The difference — Scott has served a total of more than four years behind bars while Sherri is currently at six months.
"Let's not kid ourselves. We can make laws that we can pat ourselves on the back and we say, 'Hey, good on us,'" Gill said. "So the question becomes, not that we made the law, the question really is when you violate the law, are we going to respond?"
Utah's tough laws
On paper, DUI laws in Utah are considered some of the toughest in the country. The first DUI gets you two days in jail. The third jumps to a felony, with zero- to five-years in prison, not to mention a two-year suspended license. So how does a guy like Sean Henderson, arrested for 11 DUIs since 1999, manage a total of three years and nine months behind bars? The answer: He is no stranger to the Board of Pardons.
Henderson served nine months of a zero-to-five-year sentence. Another seven DUIs later and he was finally back in prison, and as audio recordings show, back in front of a parole officer.
"So how long did it take you to get out of control again?" asked the parole officer.
"Weeks, literally a few weeks," Henderson answered. "My addiction picked up right where it left off."
Henderson received another zero-to-five-year sentence and served 18 months of it.
So why aren't repeat offenders serving the maximum time? Because the Board of Pardons has the latitude to decide just how much time a prisoner serves. They make that decision based on an equation where they insert the number of previous felonies, misdemeanors and parole violations. In the end, the equation gives a recommended time to serve in prison.
But that's just a recommendation, and it doesn't answer this question. How can Henderson repeatedly violate his parole with little to no consequence? Court records show he had multiple violations including a drug relapse, driving on a suspended license, driving with no interlock device and driving with no insurance.
Police dash cam also shows the aftermath of a crash where Henderson rear-ended a minivan carrying a woman and children. Henderson was driving a car he should not have been driving, according to the law.
The KSL Investigators caught up to Henderson after that accident, hoping to find out why on June 6, he was still behind the wheel.
"Why are you still doing it?" asked KSL's Mike Headrick.
"I don't drive!" answered Henderson. "I don't drive anymore!"
"You don't drive at all?" asked Headrick. "But I've got police video that shows you driving. I've got my own video that shows you driving."
Regardless of multiple documented violations, Adult Probation and Parole did not send Henderson back to prison after that accident.
Many would ask, is that justice?
"We investigate the same way. We prosecute the same way," Gill said. "But we don't deliver justice in the same way."
The family of Mitchell Bennett would certainly agree.
"I found it insulting to our family," Burge said. "We'll never see my dad again."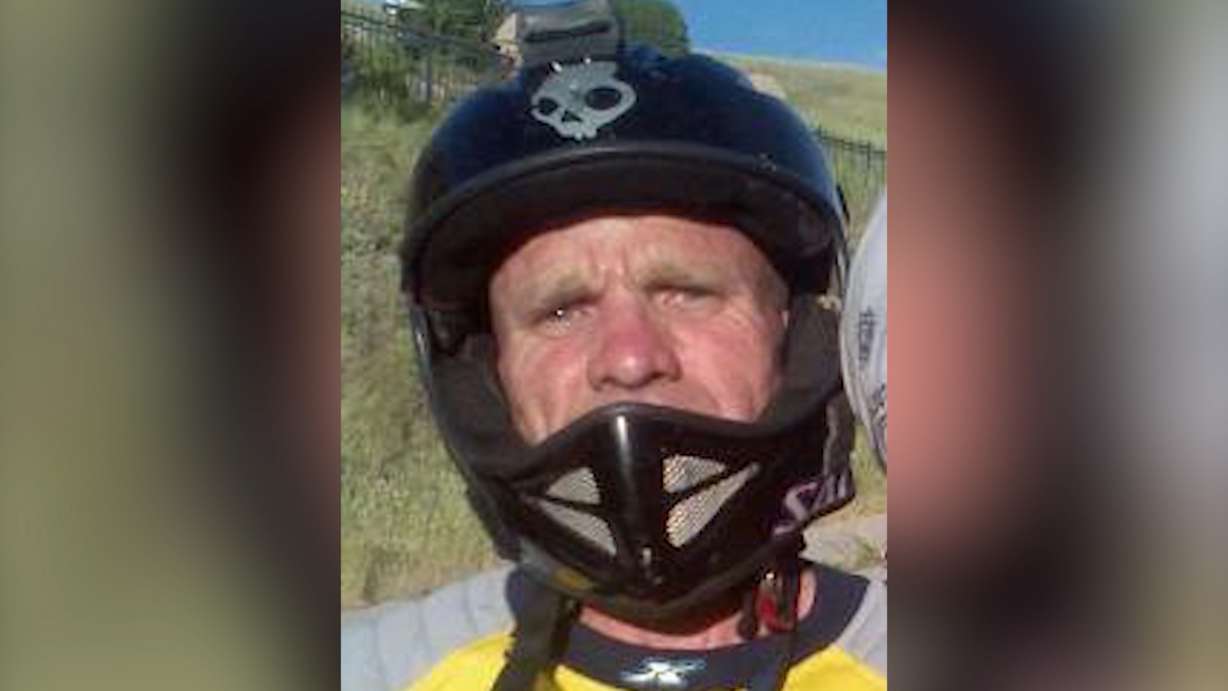 Because if getting justice is getting a year in jail for DUI negligent homicide, even more insulting, they said, is that justice got Wilcox out of jail less than two months into his sentence.
Over the years, Wilcox has been arrested multiple times on alcohol-related offenses, but this was his first DUI. About eight weeks into his sentence, he was placed into a work-release program. He lives at home and does work for the county about six hours a day. But jail officials said as of the day KSL's story airs, he will be placed back behind bars.
×
Photos
Related links
Related stories
Most recent Utah stories