Estimated read time: 4-5 minutes
This archived news story is available only for your personal, non-commercial use. Information in the story may be outdated or superseded by additional information. Reading or replaying the story in its archived form does not constitute a republication of the story.
DRAPER — The Draper City Council voted 4-1 Tuesday to notify the Unified Fire Authority that the city intends to withdraw from the agency within the next 12 months in favor of creating its own fire department.
For nearly two hours, Unified fire employees and supporters made their case to the City Council to remain with agency, championing the expert training of UFA firefighters.
The resolution ultimately passed, however, backed by arguments from the City Council that putting the fire agency on notice may ultimately help the two parties better negotiate contract terms and preserve the relationship.
Councilman Jeff Stenquist said it's time for Draper to definitively "get in or out" of the UFA, and working to end the current agreement is a step in that direction.
"We're serious about looking at our options," Stenquist said.
Councilwoman Michelle Weeks represented the sole objecting vote against Stenquist's proposal to put the UFA on 12 months' notice. Weeks said she wants time to get more precise data about transitioning away from UFA. Her motion to postpone Tuesday's vote for six months, however, found no support from her council colleagues.
"I'm not confident that if we create our own fire department we can protect our wildlands like Unified fire can. … I don't feel like we have the transparency we need to make the decision today," Weeks said.
Mayor Troy Walker said such data is lacking because the UFA hasn't been as forthcoming as it should be and won't be motivated to do so unless the city showed it's serious about considering other options.
"We really don't have the best negotiation position" without passing the resolution, Walker said. "This isn't something we just brought up on a whim. It's something we've been discussing for a long time."
Some residents and Unified fire employees criticized the data presentation Tuesday, noting that Draper's own estimates show a higher cost for operating a fire department over the next few years than if the city remained with the UFA.
Walker told reporters after the meeting that those figures are only accurate given UFA's current staff level in Draper, which city officials believe is insufficient.
Weeks said she believes outgoing UFA Chief Michael Jensen was the reason Draper has had difficulty obtaining good data.
"I believe the transparency will (become) much greater," she said, referring to last week's announcement that Jensen is leaving the UFA amid audits into his compensation as chief, as well as potential misuse of public funds.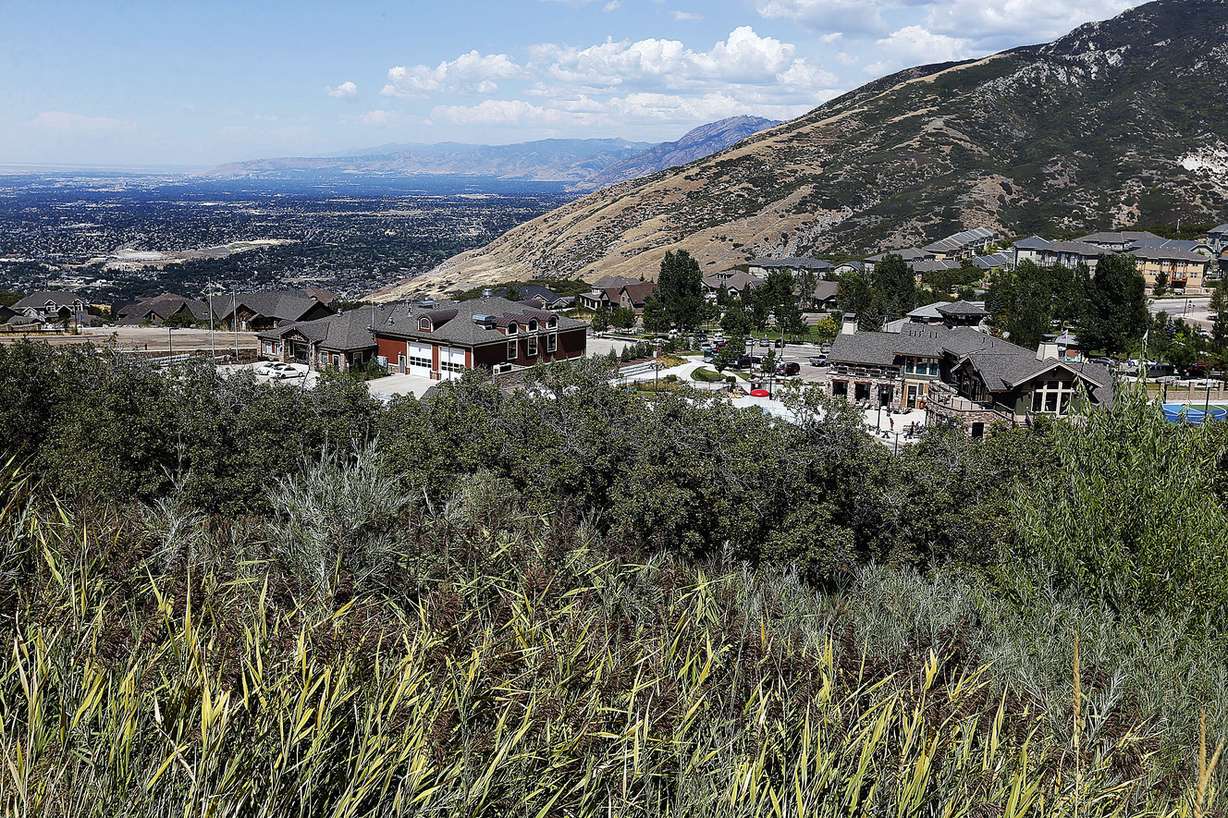 Stenquist said the city's decision to leave the UFA is the result of years of studying the issue.
"It's not a rushed decision. It's not something we decided this week," he said. "It certainly has nothing to do with some of the recent turmoil with the UFA. … The timing of this really is coincidental with other things that have been going on with the UFA leadership."
Greg Reynolds, a UFA official who coordinates the agency's training, asked the council to vote down the resolution. He said training of UFA firefighters is far superior to what a city-run fire department could provide.
"Our recruits go through 800 hours of training before they hit the streets," Reynolds said.
Mike Kelsey, a UFA assistant chief who oversees Draper, told the council it would be unwise to walk away from the agency's resources.
"We've worked with you as a city since the last 20 years," Kelsey said, noting that Unified firefighters saved homes from a wildfire in the Draper foothills earlier this month. "(You) have some of the best fire protection in the state of Utah. (UFA crews) are familiar with Draper, they're experienced firefighters, they're awesome at the job they do. … Give us an opportunity to go through this with you and clarify (differences)."
Jeremy Robertson, president of the Salt Lake County International Association of Firefighters, said crews want to do everything they can to make things work with Draper.
"Make no mistake, we understand this is the council's decision," Robertson said. "It is our obligation as your fire department to present a quality product at a (good) price that your residents can afford. And that's our commitment. … Don't serve us with an eviction notice."
Contributing: Mike Anderson, Andrew Adams
×
Photos
Most recent Utah stories