This archived news story is available only for your personal, non-commercial use. Information in the story may be outdated or superseded by additional information. Reading or replaying the story in its archived form does not constitute a republication of the story.
(KSL News) -- Family, friends and colleagues gathered to present plans for a Utah Law Enforcement Memorial. The memorial will honor the more than 100 officers killed in the line of duty.
Family members of the fallen officers took part in the ceremony, saying the memorial will help them remember their heroes.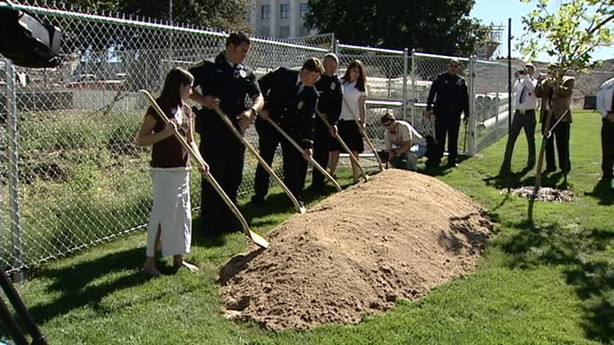 Adam Ferroni, Son of fallen officer: "Police officers are not remembered, are not heroes for how they died, but for how they lived."
Draft designs for the memorial were unveiled at the ceremony.
Committee members broke ground for the memorial on the west side of the grounds of the Capitol Building.
Crews project it will be completed in 2008.
×