Estimated read time: 2-3 minutes
This archived news story is available only for your personal, non-commercial use. Information in the story may be outdated or superseded by additional information. Reading or replaying the story in its archived form does not constitute a republication of the story.
Democratic delegates began the business of politics today at their historic convention in Denver.
Today's theme at the convention is unity, and people certainly did come together, if only to take part in the democratic process in a national spotlight. People from all over the host city came to witness the spectacle.
The city itself has transformed into a huge event. For those in Utah who went downtown during the 2002 Olympics, it's similar, because big parts of the city have been shut to traffic to make way for secure zones.
To get into the convention center, there are long lines at security checkpoints where credentials and bags are checked and metal detectors are passed through. One entire parking lot is dedicated to what appear to be decontamination tents.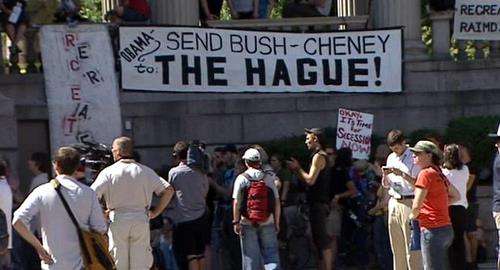 And as you would imagine, security is tight, police presence is everywhere.
Some people brought the kids to watch the democratic process in action.
Charles Graves of Denver said, "It's really big. It's a little crazy, a little intimidating, but she (his daughter) is enjoying it and so am I."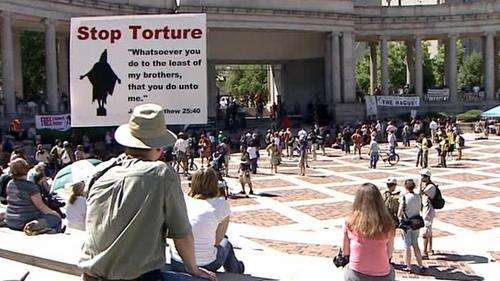 Others came to exercise their right to free speech, whether on their soap box, in a demonstration, or as a legal observer for those demonstrating.
Legal observer Larry Hildress said, "We observe misconduct by police, we document everything. In some occasions, if need be, we intervene."
But for many, the market place of ideas is more about market place.
"We're doing Obama shirts for $22 each, buttons are $3 and we have stickers," said one salesman.
So, even though they have different agendas, there is hope for unity.
Charles Graves, said, "The biggest thing I hope for her (my daughter) and for my other kids is that coming together, not as a Democrat or a Republican or anything like that."
E-mail: dwimmer@ksl.com
×
Most recent Utah stories