Estimated read time: 2-3 minutes
This archived news story is available only for your personal, non-commercial use. Information in the story may be outdated or superseded by additional information. Reading or replaying the story in its archived form does not constitute a republication of the story.
The Democratic National Convention gets underway this week, and Democrats are already getting down to business.
Today the convention credentials committee voted to restore full voting rights to delegates from Michigan and Florida. The two states had initially been stripped of all their delegates for holding early primaries. Those delegates were restored in May, but only allowed half votes. Democrats hope today's decision to give them back full rights will strengthen Barack Obama's standing in November.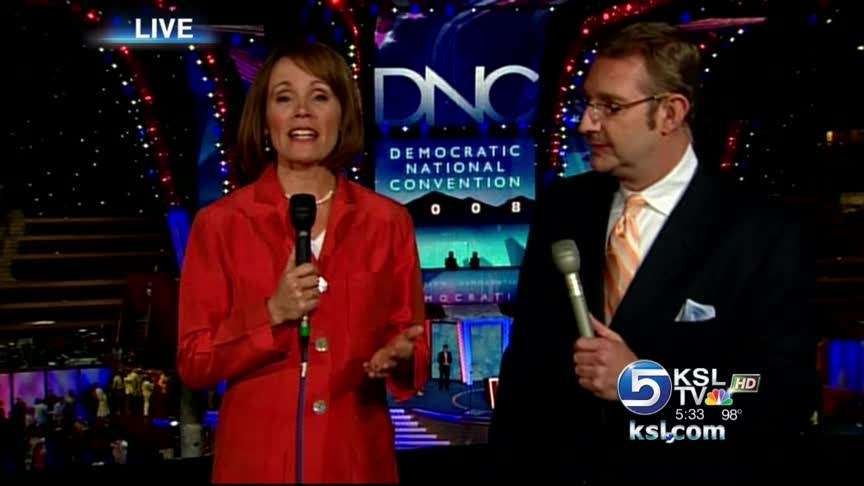 Of course, Obama is all the talk at the Democratic national convention. Thousands of delegates, politicos, protesters and members of the media have gathered to take part in this history-making event.
While political conventions are built on traditions, we're already seeing how this will be a week of firsts; most notably, Democrats will nominate the first African-American presidential candidate.
Political watchers say, more than any other, this convention will give ordinary Americans ways to get involved, via the Internet and technology. Dennis Alexander, a professor emeritus at the University of Utah, said, "So what you get is the choir preaching to itself in ever greater and individual numbers. Rather than just sitting at home and saying, 'Yea, that's my value,' you can now jump on the computer and say that, and ten other people will join with you."
Of course, that grassroots movement will culminate later this week with another first when Senator Obama will accept the nomination outside the convention hall with an audience of 70,000 people who called a hotline to get tickets.
There's one thing you can always count on at political conventions, and that is what we like to refer to as protesters, although the crowd outside the Pepsi Center could more accurately be described as demanders of change.
All kinds of themes rang through the rally that was full of more than 1,000 people, from the war in Iraq, to the economy, to the environment. These people weren't necessarily Obama supporters, but they were unified in demanding change. A few of them were mocking the President; chanting against the administration. The protest was orderly, and there were no arrests.
Utah has 29 delegates and four alternate delegates there.
Coming up tonight at 10, we'll have a wrap up of the day's events and bring you the story of a Utah woman with a personal connection to Barack Obama.
E-mail: rpiatt@ksl.com
×
Most recent Utah stories