Estimated read time: 5-6 minutes
This archived news story is available only for your personal, non-commercial use. Information in the story may be outdated or superseded by additional information. Reading or replaying the story in its archived form does not constitute a republication of the story.
KAYSVILLE — Sparks are flying at City Hall over money spent on Kaysville's Fourth of July celebrations earlier this month and who will ultimately end up footing the bill.
At times shouting and pointing at fellow council members in a City Council meeting Thursday, Dave Adams berated his colleagues for scrutinizing his use of an estimated $5,000 in city credit card expenses to help prepare for the event.
The issue? Some of the money was spent on repairs to Adams' personally owned fire truck, "Big Red," which has been used for the past 10 years to soak onlookers in Kaysville's popular Fourth of July parade.
During Thursday's meeting, Councilman Chris Snell suggested placing tighter controls on credit card policies, concerned that the city was billed for Adams' personal use.
That's when Adams' temper flared, and he threatened to charge the city for his labor if he ended up stuck with the bill.
"You want to tear me apart? Get prepared," he snapped at Snell, according to a video recording of the meeting. "I'll cut you a check for the $5,000 of expenses this year; I'll cut it right now. But I will turn around and send you a bill for the labor. And I'm here to tell you, the labor's going to be much, much worse."
Adams said he's donated his time and money for the past 10 years to help organize the city's "water fight." The difference this year was that he didn't have the money to fix the water pump on his fire truck, which he said is only used for the annual parade.
"I missed baseball games. I missed practices. I missed time with my family to put the water fight on," he yelled during the meeting. "And you want to (chew) me out over a couple of bucks. I paid for it out of my own pocket for a decade solid, Chris!"
The heated exchange has prompted concern among Kaysville residents and city leaders about whether the councilman used taxpayer funds for personal gain and not city business.
"None of these charges were budgeted for," Snell said Friday. "There are protocols and guidelines for the use of city money for a very good reason, and that's because it's public money and it needs to be handled sacredly."
"Frankly," Snell added, "I think Councilman Adams is an 'ask for forgiveness rather than permission' kind of guy."
But Adams, who was first elected to the City Council six months ago, says his colleagues are unfairly targeting him for political reasons and that he's done nothing wrong according to city policy.
"People have known that the Visa was expensing things for two or three weeks now," he said, "so for them to come out and try and act coy about it is disappointing and … an embarrassment to our city."
The issue is has prompted the mayor to request investigations by the state auditor and the Davis County Attorney's Office. Meanwhile, the City Council expects to review its code of conduct and credit card policies at its July 21 meeting.
More than 1,300 people had watched the video of the council meeting as of Monday evening.
Mayor Steve Hiatt said he's heard from several residents concerned about use of public funds for the councilman's equipment and whether city leaders will be paying the bill.
"I don't want to say, 'Yes, we'll make sure heads roll,' because I don't know for a fact if there may be more to the story," Hiatt said, indicating that's why the city has requested a third-party to get an "unbiased opinion" on the issue.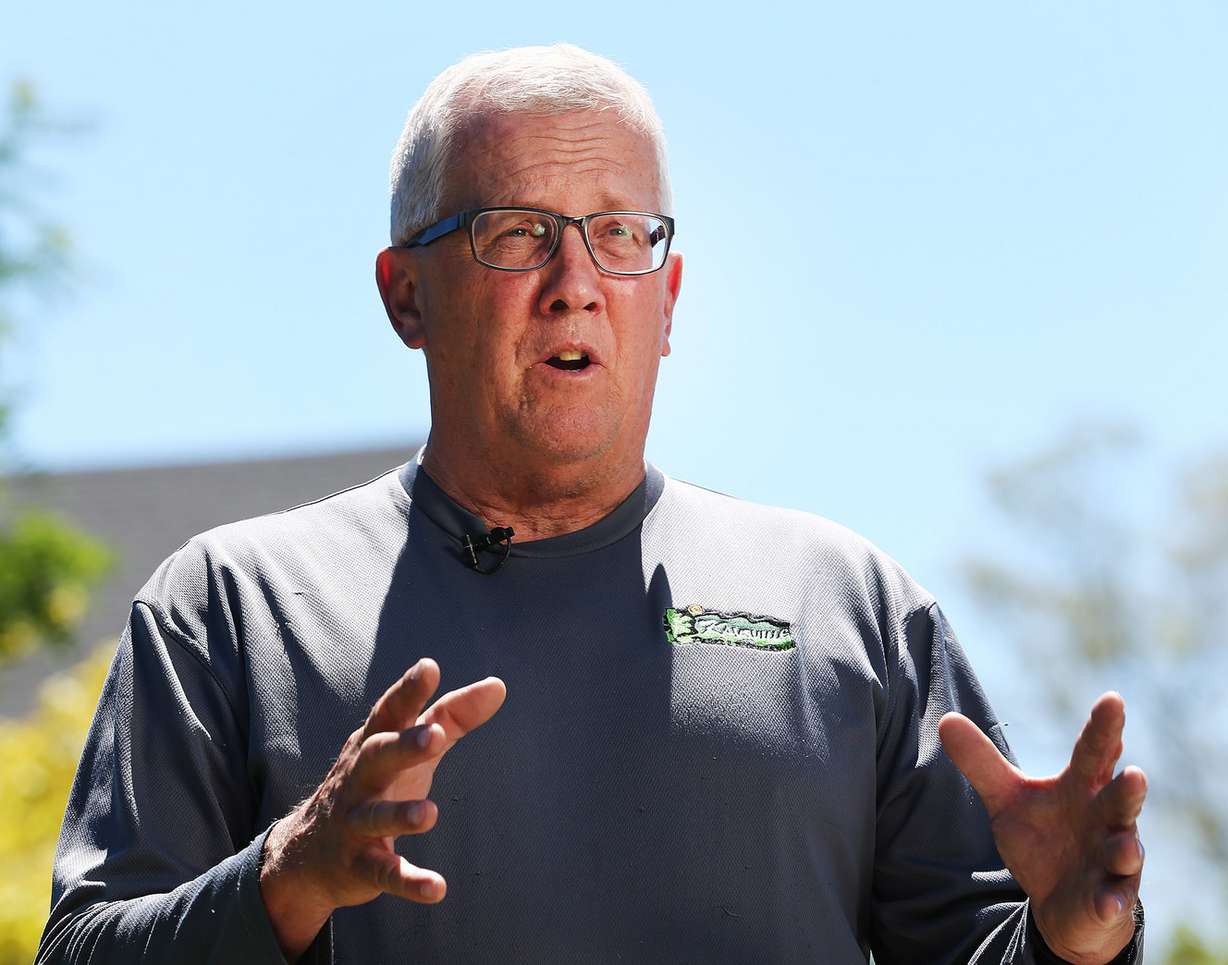 While the City Council ultimately controls the budget, up to $5,000 in expenses can be approved by department directors, according to city policy.
Adams said he got approval to use a city credit card to repair the water pump and cover other expenses needed for the parade from Vance Garfield, Kaysville's parks and recreation director.
"These were not budgeted, but we get at times nonbudgeted requests. I have the authority to OK that, and I did," Garfield said, noting that it came down to a last-minute decision to fund the repairs if the city wanted to have "Big Red" at the parade, and he didn't want to disappoint residents.
At the time, Adams estimated the cost at $2,500, Garfield said.
The councilman now says the cost is closer to $5,000 because he spent $1,300 on the pump, $1,200 for an audio system, $1,300 for a fireworks igniter, $800 in banner costs, and a couple hundred dollars on "miscellaneous" items, such as hardware and other equipment.
Those are only estimates because Adams said he hasn't balanced the receipts yet and some items have been returned.
Adams said he "highly doubts" he'll have the receipts ready for City Council review on July 21 because he'll be busy with a Scout camp and a neighborhood event in the coming weeks. He pointed out that Garfield has said it usually takes him until August or September to balance the Fourth of July expenses.
"I'll get the receipts to the city ASAP," Adams said. "I'm not trying to hide or anything in that nature, but I would like to ask council members: Where is the scrutiny on all the other parade elements that don't have their receipts in yet either?"
Adams said longtime council members, including Snell, are used to a "good old boy" system in Kaysville and were caught off guard when he was elected, describing himself as a "roughneck" and a "rookie."
"I think it puts a bull's-eye on me," he said. "It puts a target on my back."
During Thursday's meeting, Adams accused Snell of playing a "cat and mouse game."
"For you to tear this apart, this is a little tit for tat you have with me," he said. "Let's settle it. Man up. What is your beef with me?"
Snell said his concerns are not personal.
"I wasn't trying to play 'cat and mouse.' I think it's a legitimate concern," he said, adding that "the whole council" makes budget decisions for the city, "not just one person."
×
Photos
Most recent Utah stories