Estimated read time: 1-2 minutes
This archived news story is available only for your personal, non-commercial use. Information in the story may be outdated or superseded by additional information. Reading or replaying the story in its archived form does not constitute a republication of the story.
There's more evidence tonight from researchers at BYU and Cornell that specific foods we eat may prevent the onset of the leading cause of age-related blindness.
Doctors expect to see three million people with age-related macular degeneration by the year 2020. As we age, a derivative of vitamin A builds up in our eyes. At the same time, the powerhouse in our cells called the mitochondria begins to break down. The BYU and Cornell team documented these two age-related events feeding on each other, damaging the critical visual cells in our eyes.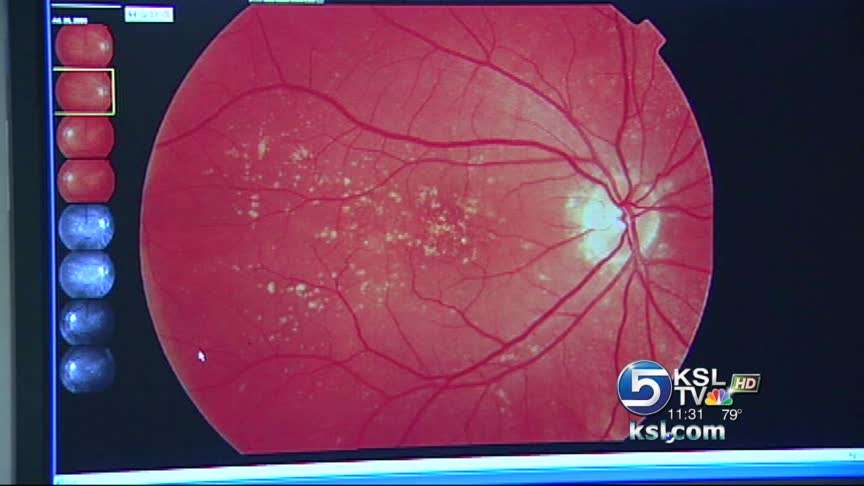 Dr. Heidi Vollmer-Snarr, a BYU chemist, and the others, not only saw what was happening but also tried to intervene, to disrupt the process. "If we treat these cells with certain antioxidants, vitamin E derivatives and other antioxidants, we show that we can really eliminate this process," she said.
In this particular study, Dr. Snarr and her colleagues used a derivative of vitamin E called trolox. "We saw complete reversal in the presence of antioxidants," Snarr said.
A variety of fruits, vegetables and nuts are rich in antioxidants. They include, but not exclusively, chokeberry, wheat germ, almonds, asparagus, avocado, pecans, blueberries, artichokes, olives, spinach, and even things we sometimes try to shy away from like canola, corn, sunflower, soybean and cottonseed oils.
So what's the advice, at least from this chemist? "As these cells die, they are really not replenished, so the key is not to wait until we have AMD, age related macular degeneration, to take these antioxidants," she said. And not necessarily in supplements, Snarr says, but in the real foods.
This latest study from BYU and Cornell adds more ammunition to ongoing antioxidant research around the country, including Utah's own Moran Eye Center.
E-mail: eyeates@ksl.com
×
Most recent Utah stories