Estimated read time: 2-3 minutes
This archived news story is available only for your personal, non-commercial use. Information in the story may be outdated or superseded by additional information. Reading or replaying the story in its archived form does not constitute a republication of the story.
One of the most ambitious bridge replacement projects nears completion after a busy summer. A couple of months ago, it appeared the Utah Department of Transportation (UDOT) might suffer a long summer with many delays. But they got back on track and now seem to move the bridges with ease.
"Every bridge move, we learn a whole lot of things and apply that to each of these moves. We're getting much more comfortable about doing these types of projects," UDOT engineer Deryl Mayhew said.
The bridge under construction on Wasatch Boulevard goes on the road this weekend about seven blocks north to 3300 South. Planners expect slow but smooth rolling.
Earlier this summer it looked like trouble when crews rolled the first bridge out on I-80 and had to take it back to the bridge garden and wait a week. "That first bridge move, we had that little problem on Highland Drive. They got back on schedule, finished that project a week ahead of schedule, we moved up to Mountain Dell, Lambs Canyon. This last weekend we finished eight hours early."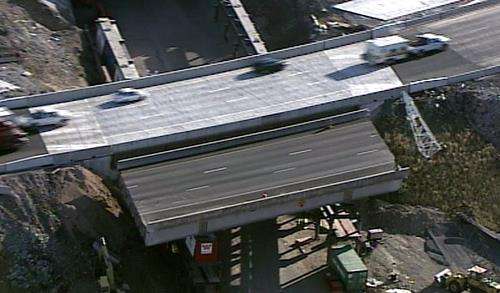 They expect to finish this next bridge in less time. At midnight Friday, I-215 from I-80 to 3900 South will close for the weekend, but it could reopen early. Friday at 9 a.m. UDOT will close Wasatch from 4000 South to 3900 South and will continue with rolling closures up to 3300 South.
"Every bridge move has its difficulties. They're not all the same. We do learn things from each bridge, and we're able to apply that from move to move. I think that's one of the reasons we're getting better at this," Mayhew said.
That was the case in Parley's Canyon. "Had we done that traditionally, we would have had lanes closed down to one and two lanes. We would have had delays of an hour each direction for six to eight months in that canyon," Mayhew said.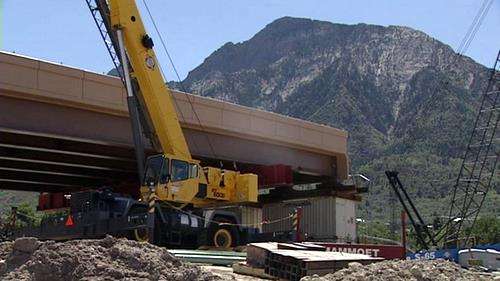 UDOT calculates 190,000 hours of delay time was averted. They expect to keep using this bridge replacement technique. "Every time it makes sense to do it, UDOT will be using that," Mayhew said. That will wrap up the bridges on the east side and in Parley's Canyon.
Construction continues on I-80 between State Street and 1300 East. Eastbound bridges will be replaced next summer.
E-mail: jboal@ksl.com
×
Related links
Most recent Utah stories